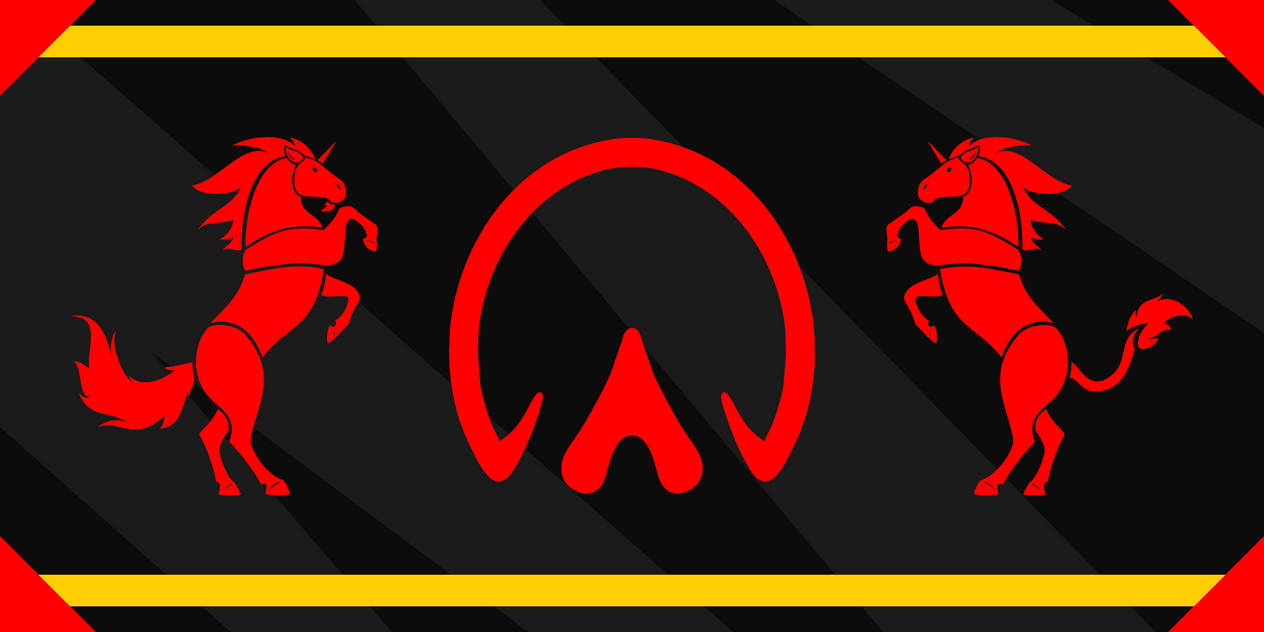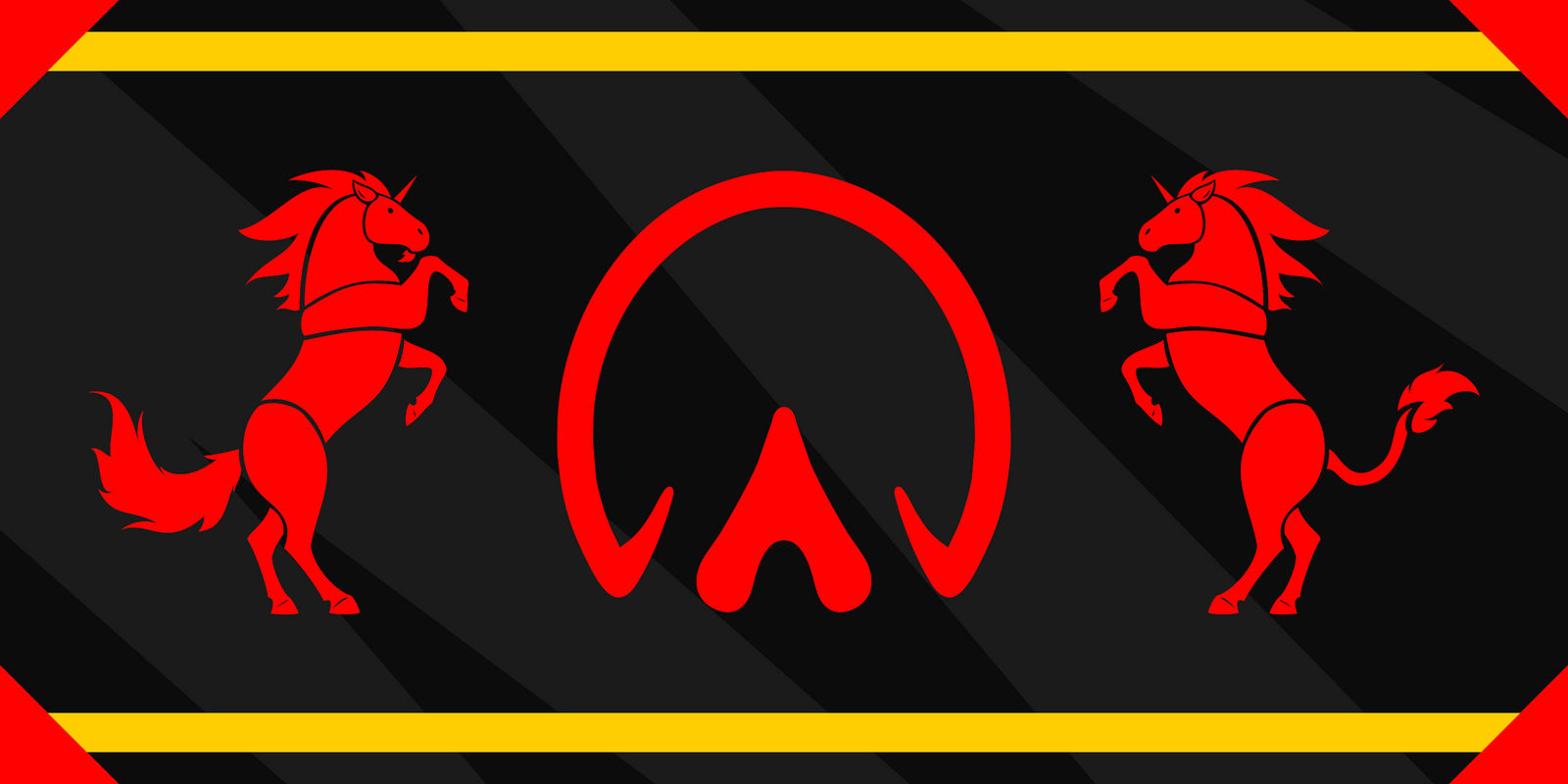 Watch
The small land of Licorne is the most technologically advanced of the Allied Lands. It's king, King Redblood took much inspiration from mankind, making the land the only one to have a flag and it's own written language.

The dark stripes of the background of the flag represent the founding King, Redblood. The two unicorns to the left and right are silhouettes of Redblood and his late queen, Queen BlackChrystal. The hoofprint in the center is the land's symbol and is often put on armours and collars.

The golden border is to represent the land's peaceful nature and independence from the rest of the Black Unicorn Royal Family. The colour (along with red and black) is also the land's national colour.

-----------------------------------------

I went through so many different revisions for this flag when designing it... I may upload the scrapped versions at some point if anyone's interested.