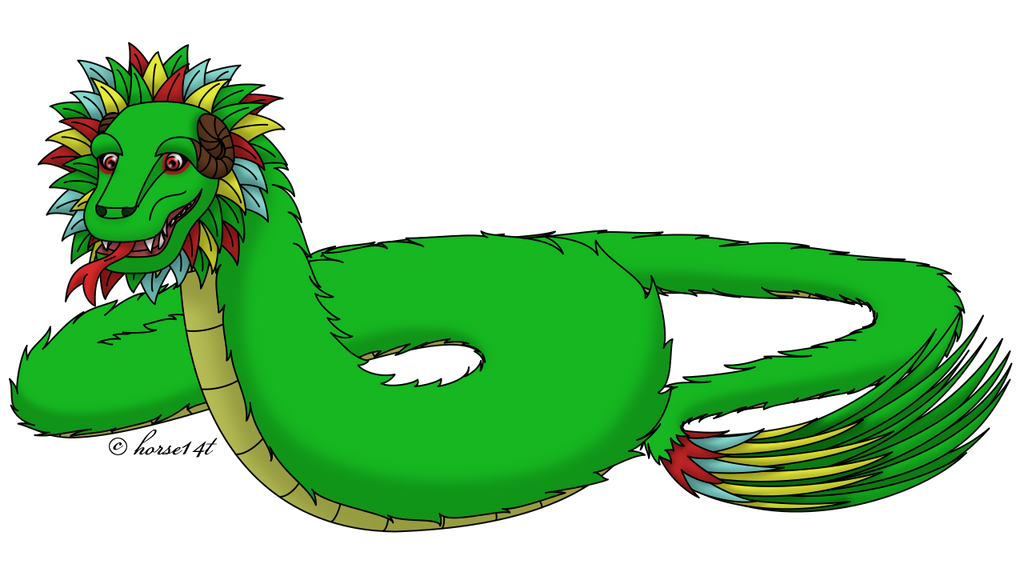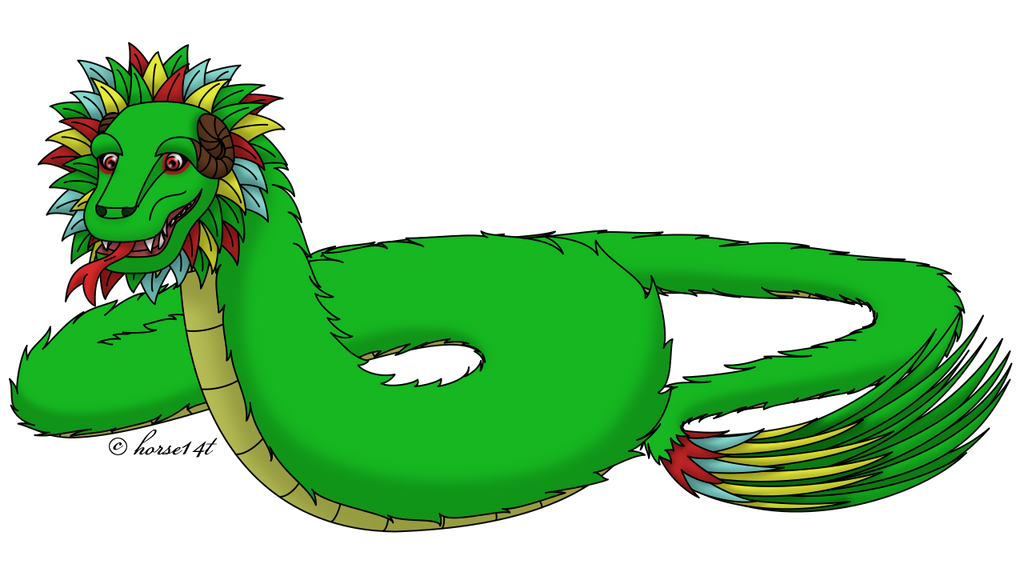 Watch
So I've been doing a lot of research about North American dragons lately and felt inspired to draw them (Yes, all of them! The ones I can find anyway.. They're hard to find...)
You may notice that this one looks a bit different from my other recent drawings and that is because this one was done on Gimp! I originally started this at a friends house and I didn't have my tablet on me to I started on Gimp and just thought, "Why not?" and decided to challenge myself and draw on Gimp like I used to.
It was quite fun and I'm going to draw the other dragons the same!
I only used Aztec carvings for references on the head and body like these:
0.tqn.com/d/archaeology/1/S/p/…
s-media-cache-ak0.pinimg.com/o…
because I didn't want to get influenced by other artist's interpretations of him (Not sure where he got wings from... every carving and statue I could find never gave him wings :/) I liked how in every carving Quetzalcoatl had his tongue sticking out so I did the same. And colour came from these:
eden-saga.com/wp-content/uploa…
upload.wikimedia.org/wikipedia…
(I know this picture was drawn
WAY
after the Aztec civilization fell but I liked the colours.)
Bio:
Quetzalcoatl's are one of the largest of the North American dragons. Their bodies are covered in green feathers and have very colourful manes and tails. Quetzalcoatl's cannot breath fire like many other dragon species, so instead their gas bladders help to relieve pressure off the organs as the serpentine dragon grows, allowing them to grow to their large sizes without their own weight killing them or resorting to becoming aquatic like large snakes. Their tightly curled horns and colourful manes seem to be used to attract mates. The healthier the horns and the brighter the feathers, the healthier the dragon.
The dragon's mane feathers have small muscles at the base of them that can make the mane stand up when the dragon either feels threatened, curious, or is attracting a mate. Other times the mane lays flat against the body.
Quetzalcoatls have forward facing eyes and are very good hunters. However attacks on humans are incredibly rare.
Other Feathered Dragons:
Xiuhcoatl
Awanyu (Avanyu)
Olmec Feathered Serpent
Olmec Dragon
Kukulkan
Q'uq'umatz
Mishipeshu
Gaasyendietha
Achiyalatopa
Apotamkin
Haietlik
Tizheruk
Unhcegila
/Unktehi
Thunderbird
Cetan
Chickcharney

Rain Bird
Rainbow crow
Ah, good old Gimp. I presume you used the line tool for this? The lines look blocky, but the line tool tends to do that, I suggest rubbing the erasing tool against the end of lines, it helps to make it look more like a pen stroke

The tail near the end of the body looks a bit off to me, that could just be the feathers though.

I like the color scheme, especially the mane. Yellow and green can really clash if done wrong, and you did it right.

The shading lacking sorry to admit. Needs more gaussian blur if you ask me. And I wouldn't use darker colors of the main ones for shading. I suggest using a dark color of something else, dark blue is one often used for shading.

All and all it looks just like the status ones. That grin is contagious.
The Artist thought this was FAIR
3 out of 3 deviants thought this was fair.