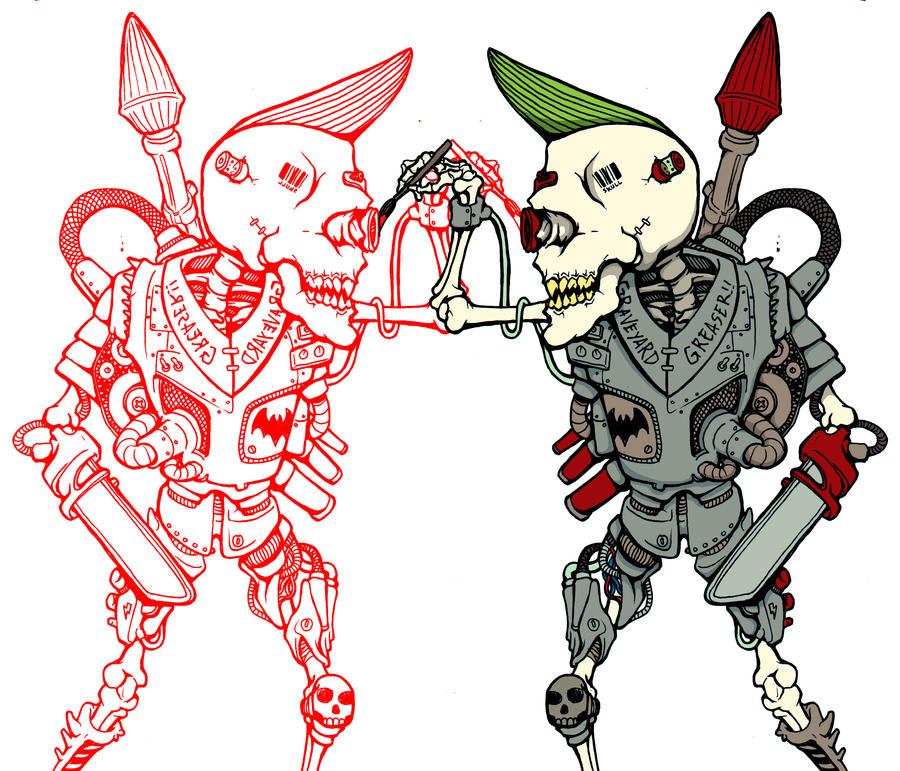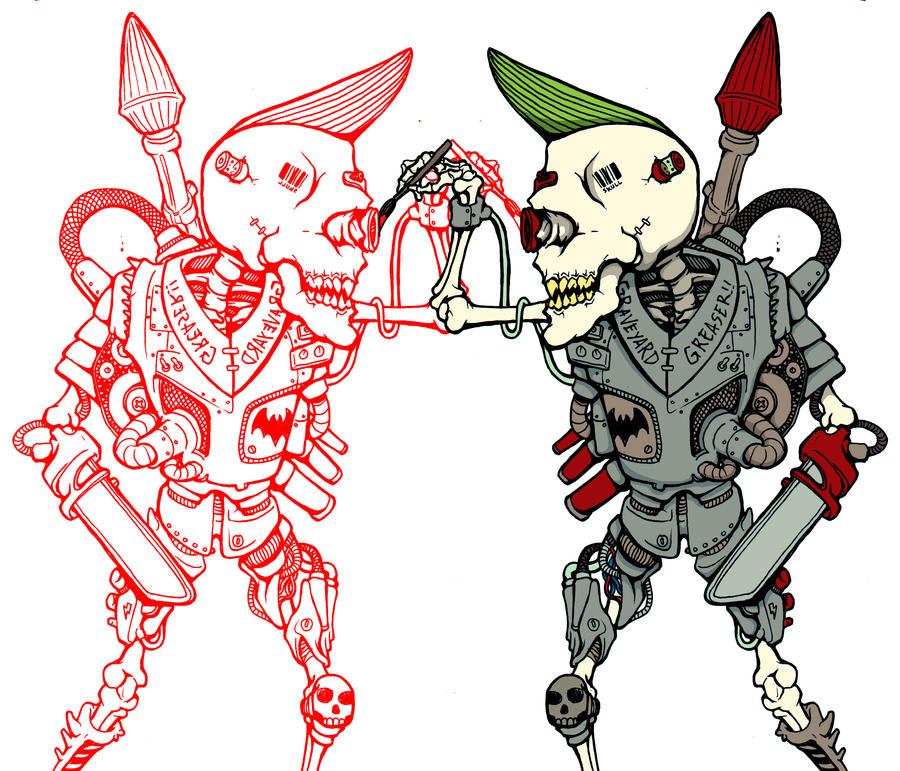 Watch

a boney cyborg,very cool.
Reply

Hellyeah!
sometime zombification with magic didnt work out,
we have to including science to zombification!! hyahahaha
Reply

wow thats deep. i like it!
Reply

thanks, matey..
when every artist think bout money, they always ignore the relation between their art

Reply

indeed im glad im not jaded by the business aspect of my hobby. Artists should feel that their art is an extension if you will, of their selves. I know I have a deep, sad moment when im about to give someone a piece.

making art gives me a wicked high better than anything else in the world-except crack (jk) but that emotion attaches me to my creations.
Reply

yer word is so deep..
most of artist here forgot that
and people only think bout money money money shit
there is almost no place to me to be creative

Reply

indeed i only hope that i would never get to be that shallow.
the only way money would ever be involved in my art is if someone really likes my art. but most the time i never feel right selling pieces of myself.
Reply

hellyeah!

i do sell my stuff, but i dont take order
because direction kills creativity
Reply

Agreed I dont think Ive painted one thing for anyone even tho I have like 5 requests still waiting lol. I just dont feel it and i dont want to give some one a piece of crap either!
Reply

Reply

wow this is really cool o.o nice details mate!
Reply

Ohh !! Great !! Bio-mechanical theme !!))) Awesome !)) And BatCave logo ))
Reply

AHyahahahaha!!!
thanks, matey! im waiting someone to give comment for this one!
bio means alive, but skeleton mean that he is already dead..
so how bout Ex-bio-mechanical!? hyahaha!!

so many thanks, matey!
Reply