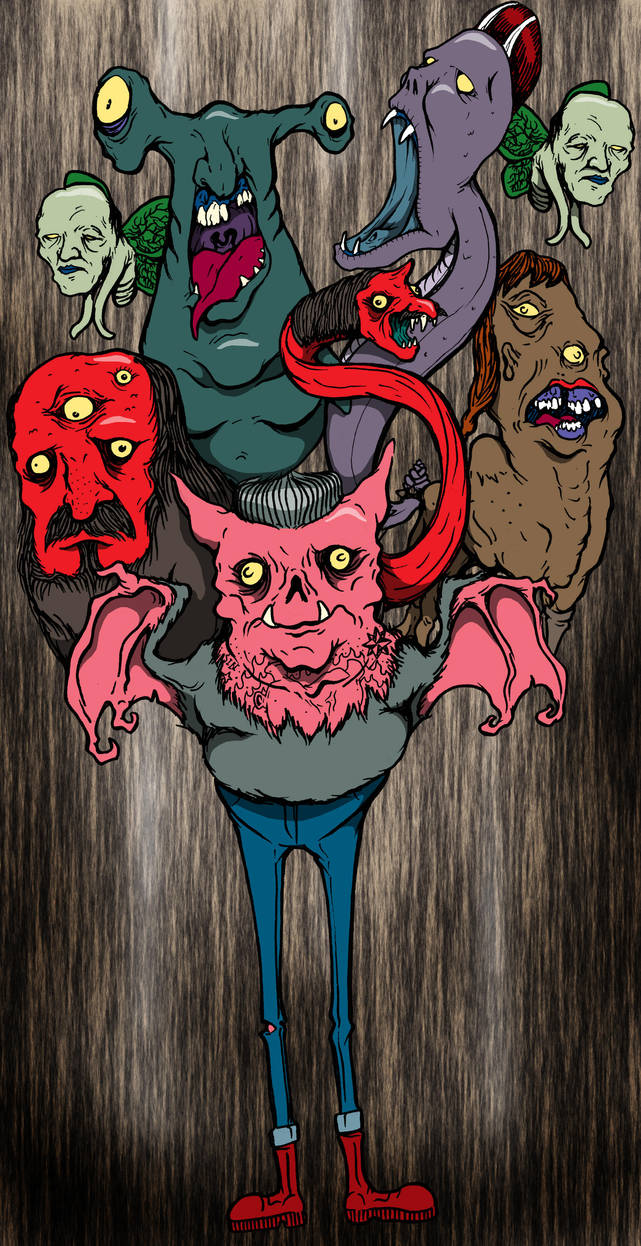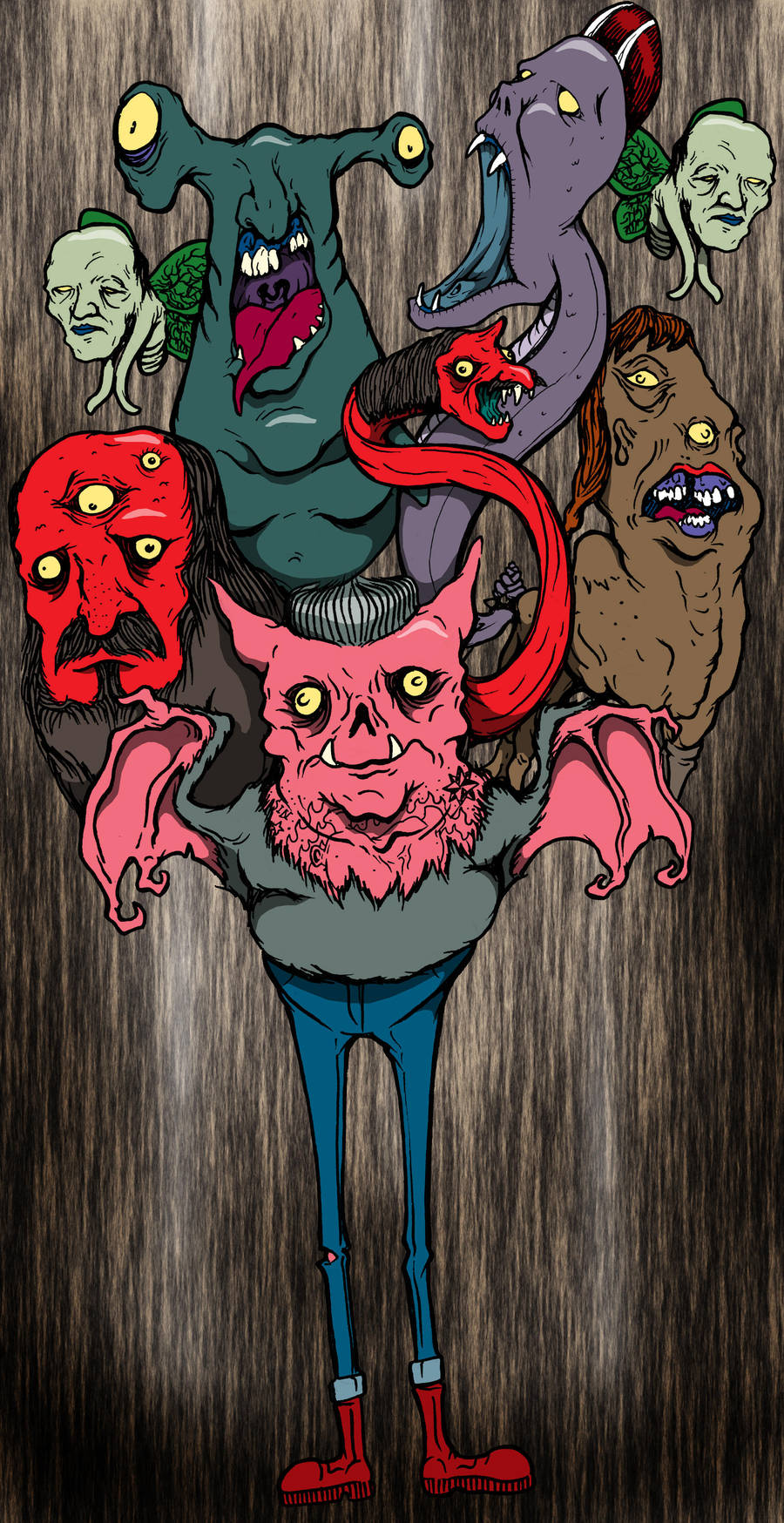 Watch
some mutant animal humanoid..
since they were just simple beast until toxic radioactive leaking through their dwelling..
and few psychobilly scientist come to check em

the joining is happen.. Man, Beast & Psychobilly

You should do some album art for horror punk bands, you would be great at it. Your work reminds me very much of Joe Simko, and dare say it, I believe you are even better.
Reply

ow shit.. he damn great!
he got more evil then me
Reply

Hell nah, he just has more color than you. And color is lame. You are much more evil.
Reply

HELLYEAH, im a better artist then him!
because
Im constructed by God
Powered by EVIL!!
thanks, matey

Reply

the joining is happen..
and it's beautiful

U

All the creatures seem lovely to me. The small green things are some kind of fly, I'm right?
I like flies with tentacles and human faces
Reply

yes.. he is a real scientist, not a mad psychobilly scientist!
the lamest guy on the expedition, hahahahaha..
you seems interested in ugly stuff, i know an ugly girl around here.. maybe you might wanna meet her

cause i dont

Reply