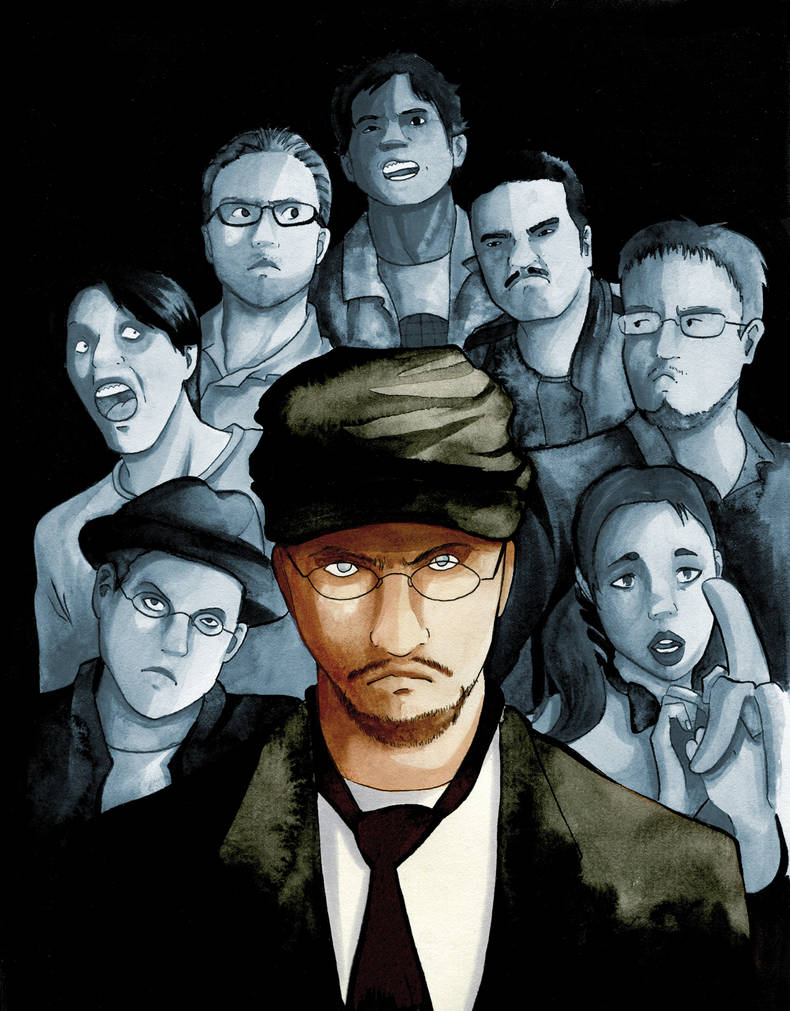 Watch
So, yeaaah... This Weekend is over, and so is the Aninite (A Convention in Austria)
That Guy With The Glasses and a few other Members of the site were there and this year I could make it (Thanks to Michel, Jochen, Hugi and Stephan ;3;/ ) to actually meet them!
I was so nervous, I´m sure they thought I was totally stupid, annoying and crazy

"""
That´s what happens... I get loud and... yeah... annoying... I guess... Please, everyone: Forgive me Q.Q
BUT, I think, they liked the Comic we made... Actually... All I did was the Coverillustration... I was supposed to draw a comic as well, but my hand got injured... So I just managed to do the artwork you can see here... It was very painfull though and it took so long! D: Normally, a pic like this only takes like a day or few hours... But I had to take so many breaks and stuff... DX
Well... Like I said, I think the TGWTG-Team liked the Comic - and the credit for that goes to the guys, who drew the stories (which I think are hilarious

) ... I just hope I could represent the greatness of the comic within this illustration!
I was able to give the original art to Doug himself *////* Hihihi!
If you are reading this,... You are awesome.
Every single guy from the TGWTG-Team; You are SO nice and friendly and... everything!
I was so glad, that I could finally meet some of you! *fangirlgasm* I hope, we manage to see each other again

Next time maybe with the Fancomic Volume 2... And THEN I WILL draw a story for the comic ò___Ó;