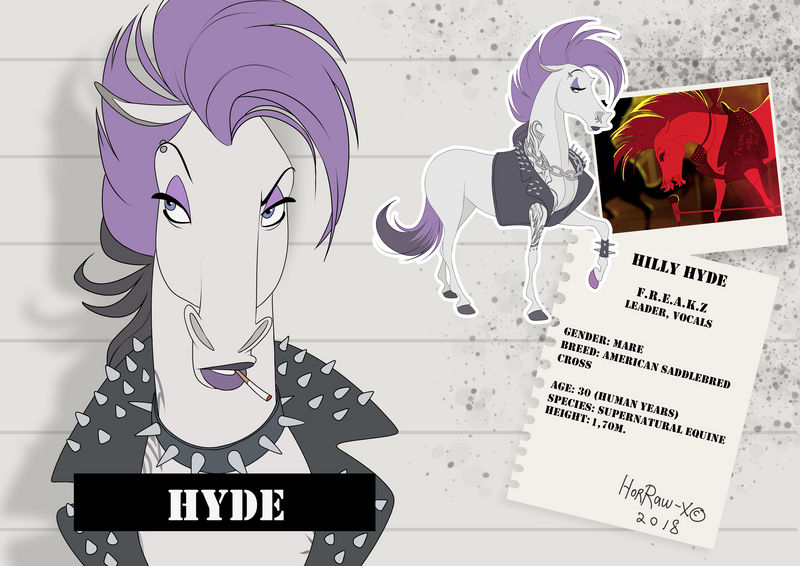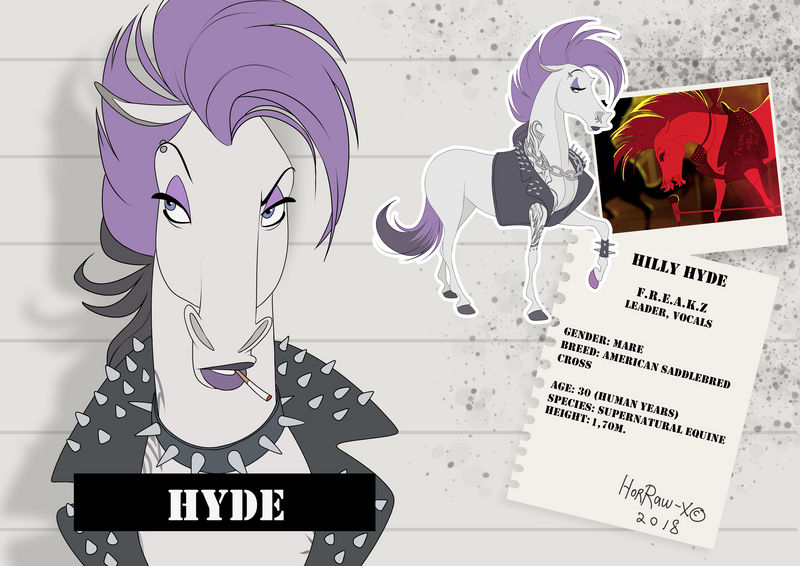 CHARACTER INFO
Personality:
If she says a word to you then you are very lucky. Hyde is known by her "unique" communication. She barely say a word but by a body language and face expression you can understand that she wants you to fuck off. The only place you can hear her voice is on stage while she sings.
She is also known by her passive (and not passive) aggressive, bitchy behavior. Only creatures who she let be around are band mates. All others are often afraid of her.
Name: Hilly Hyde
Breed: American saddlebred cross
Gender: mare
Species: supernatural equine (demonic horse)
Age: 30 human years
Birthday: March 23
Height: 1,70m.
Eye color: purple
Natural hair color: black
Coat: light grey
Modifications: piercings, died hair, tattoos, painted hooves.
Job: leader of F.R.E.A.K.Z. equine rock band
______________________________________________________________________________
HORRAW-X(c) Character belongs to me. Please do not steal, copy, trace or use in any other way.