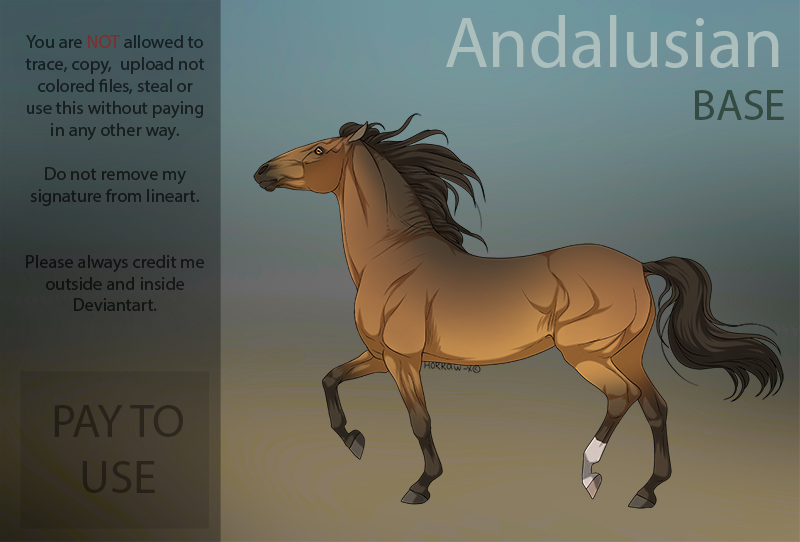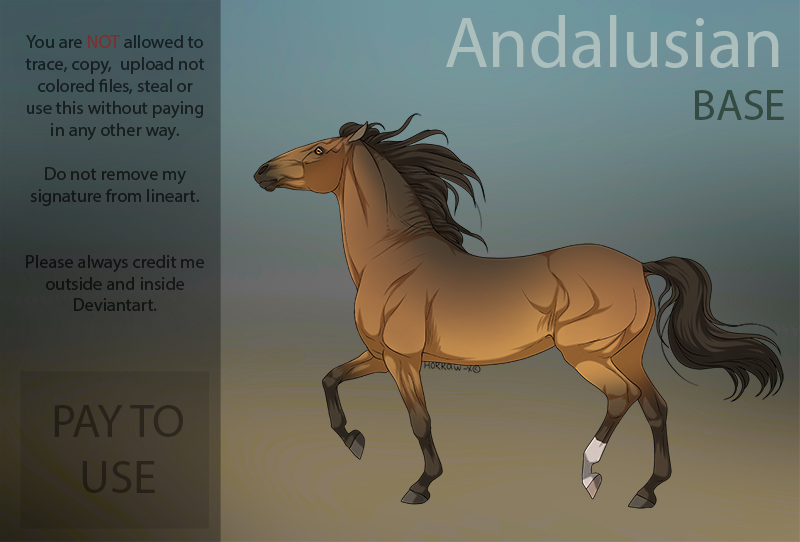 Watch
NOTE: Please extract if it's a Zip file before using. Read information bellow before purchasing.

PSD file include different layers but no folders. Use software what supports layers.

genderless.

Cell shaded.
Background is not included. Base is blank (colored version with background is only for a preview image)

For adopts or character reference sheets.
Can be used for not free adopts
Can be edited (added horns, etc)

RULES:

You MUST pay to use
You can't use this on Howrse or any other similar game but you can use it for RPG

Don't steal, trace or copy or use this without paying in any other way

You are not allowed to repost original file (not colored) or share it with others. They must pay too
Always credit me
Don't remove my signature from lines
No refunds

Check out my other bases
_________________________________________
HorRaw-X(c)
The owner of this deviation has disabled comments.