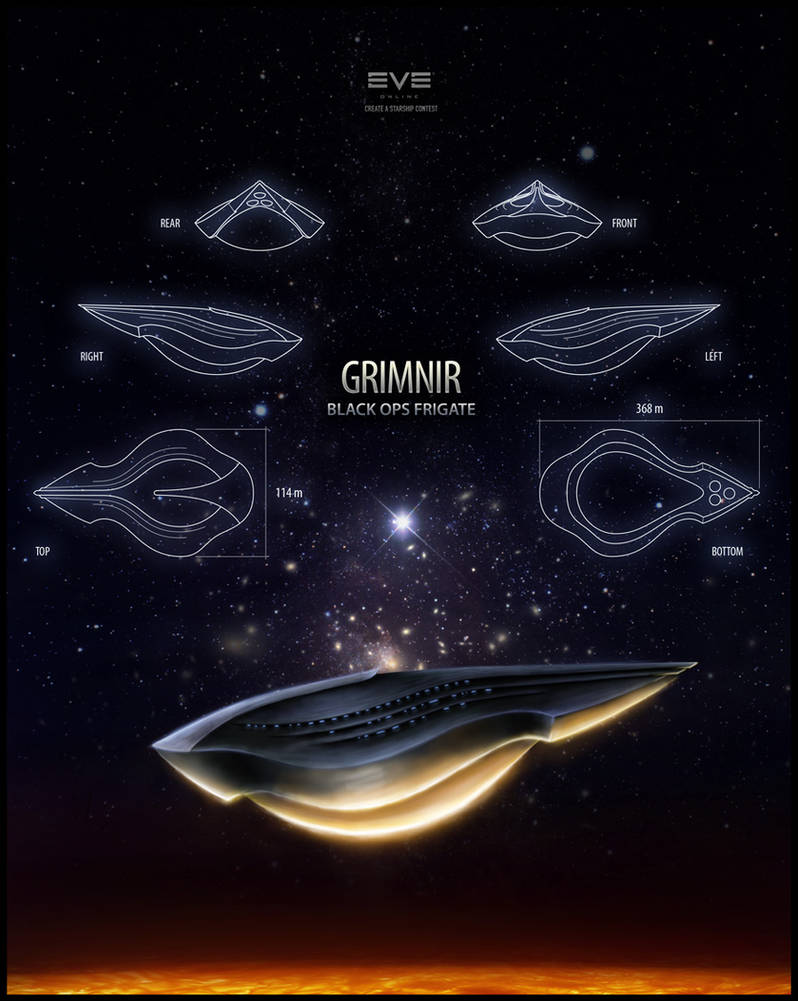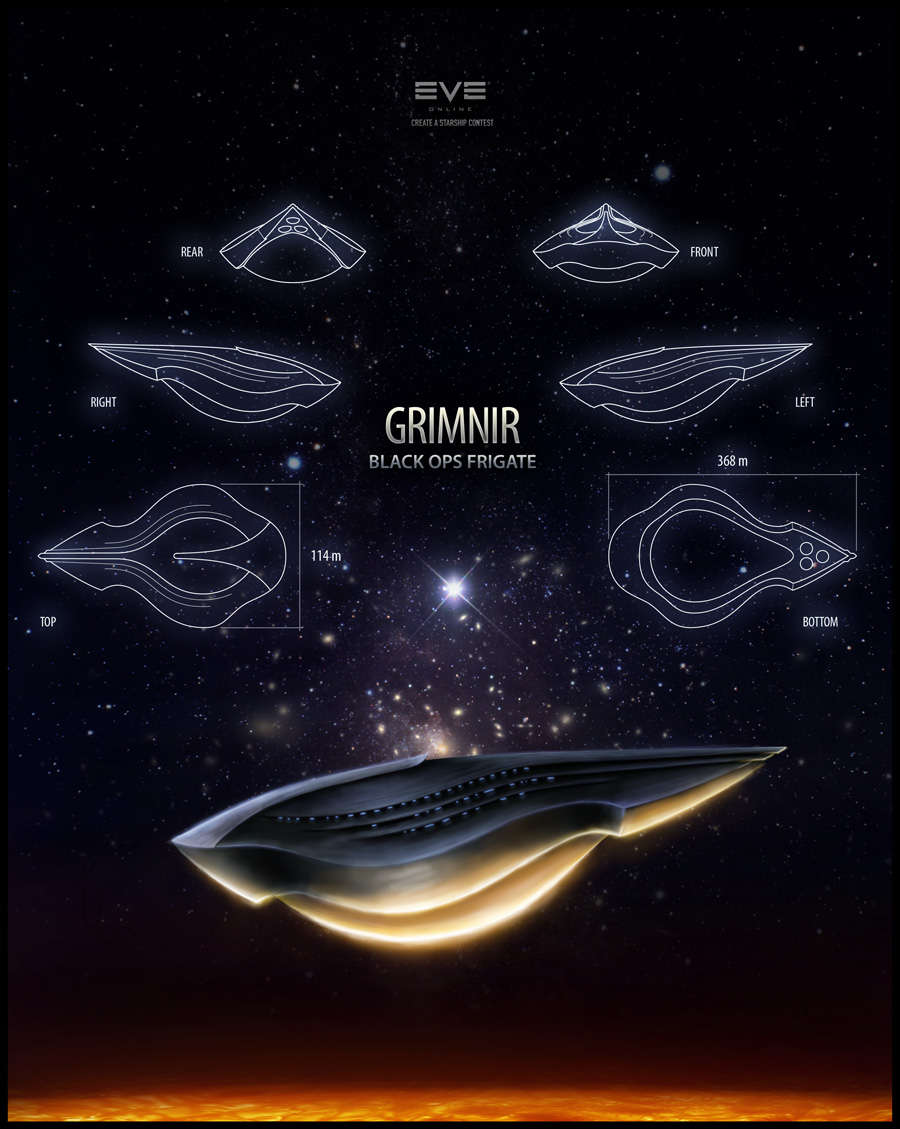 Grimnir, black ops frigate concept for EVE-online: create a starship contest.
Comments are welcome

upd: updated composition

Wow... very "Alienizing" spaceship concept!

Reply

Reply

it reminds me of the ship from "Flight of the Navigator"


Reply

nice! it reminds me of Logitech MX Air mouse

Reply

ahaha COOL this looks familiar though...
Reply

looks cool, but I can't imagine which race that could belong to...
Reply

Ammar perphaps, but slightly touched by mysterious precursor technology - gravitational thrusters, zero-point energy generators, sub dimensional cloacing fields etc.

Reply

Looks die-cast rather then constructed, very cool
Reply