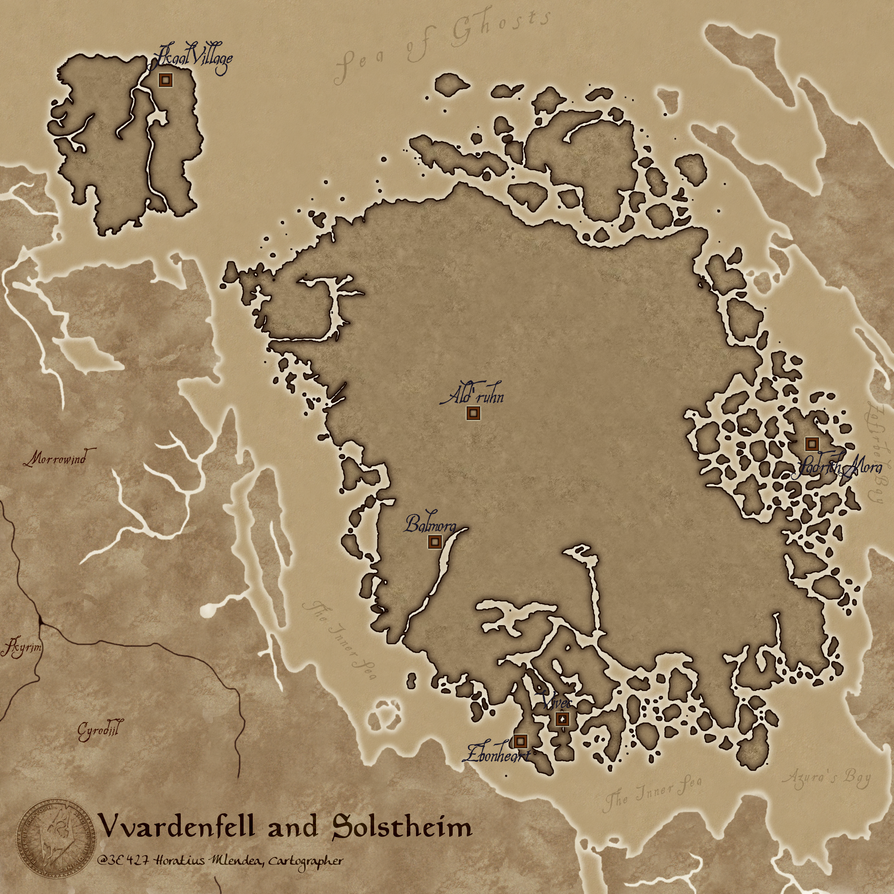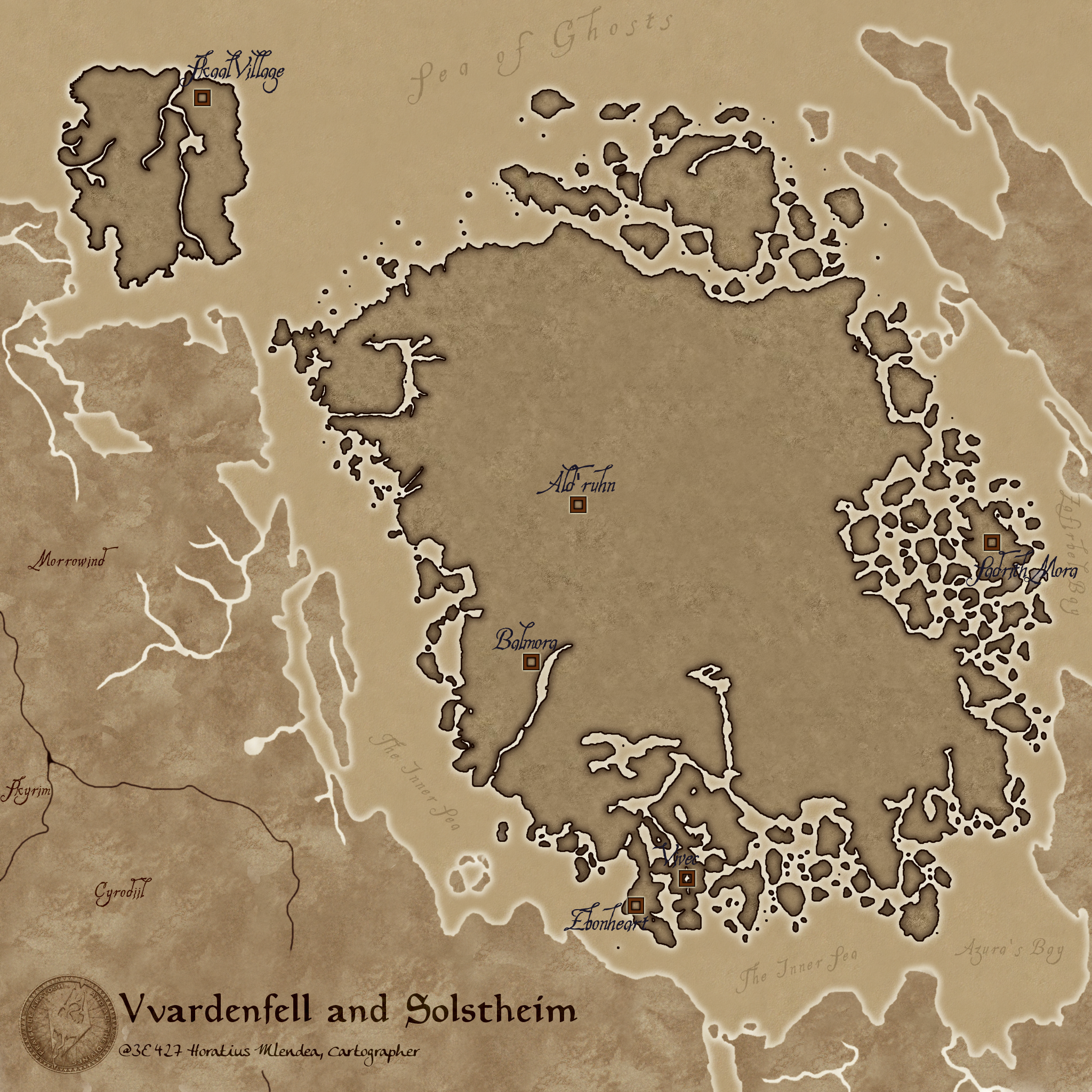 This is my Oblivion-styled map of Vvardenfell and Solstheim at the time of the events from The Elder Scrolls III: Morrowind (3E 427).

I originally intended to make this map usable in the game (Oblivion) with the mod Morroblivion installed, but never got around finishing it. Well, maybe one day I'll do it, but Skywind's probably going to be out by then (or maybe not).

The cartographer's name is my real name, slightly changed to sound like that of an Imperial's, and has nothing to do with any lore characters.
PERMISSION TO USE AND MODIFY:
- You are allowed to bring minor modifications to this map, such as highlights, arrows, additional text or colours, etc.
- You are allowed to redistribute this map anywhere you see fit, as long as the watermark remains intact and visible, and the proper credits are mentioned.
TODO for future versions:
- Road networks

- More place names
Changelog:
# v1.1 (13.08.2017)
- Added city locations
- Updated the author watermark
- Fixed a typo in the name
# v1.0
- Initial version