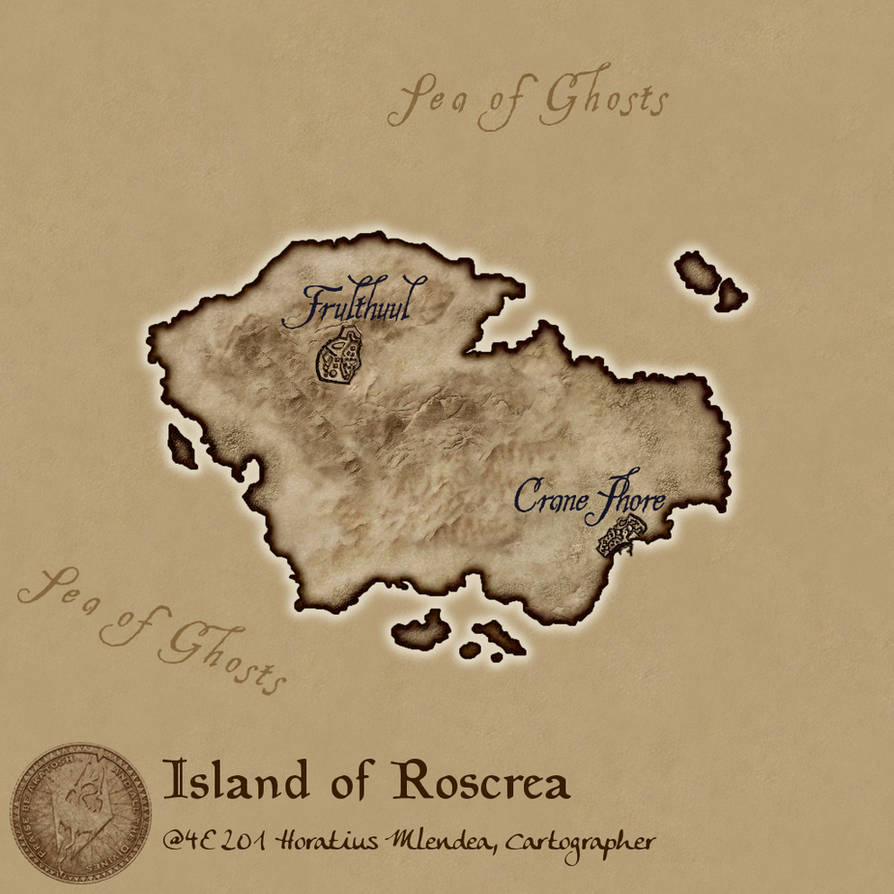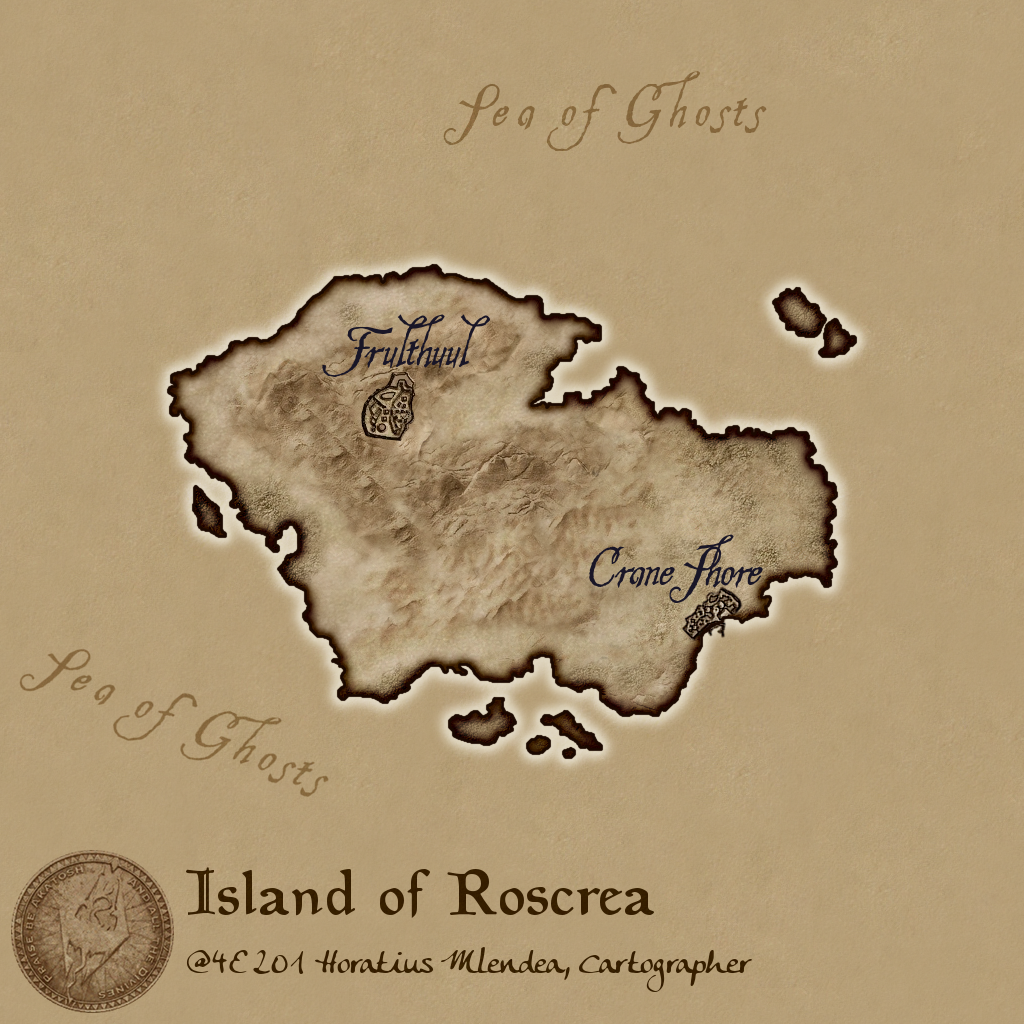 This is my Oblivion-styled map of the Island of Roscrea, based on the mod Beyond Skyrim: Roscrea - Voices from the Deep, for the game The Elder Scrolls V: Skyrim.


Do note that the island itself is the mod development team's interpretation, and this is just an illustration of their ideas - so I cannot bring modifications to any shape or location, as I don't want to stray from this amazing mod. I also encourage you to check out their forums, there's a lot of cool stuff to find there, including lore (unofficial) and beautiful concept art!
I chose the year 4E 201 as this is the year in which the game The Elder Scrolls V: Skyrim takes place, and thus also the mod on which this map is based on.
The cartographer's name is my real name, slightly changed to sound like that of an Imperial's, and has nothing to do with any lore characters.
PERMISSION TO USE AND MODIFY:
- You are allowed to bring minor modifications to this map, such as highlights, arrows, additional text or colours, etc.
- You are allowed to redistribute this map anywhere you see fit, as long as the watermark remains intact and visible, and the proper credits are mentioned.
TODO for future versions:
- Add more details when more information about the mod is available.

- Add roads
Changelog can be consulted here: docs.google.com/document/d/e/2…