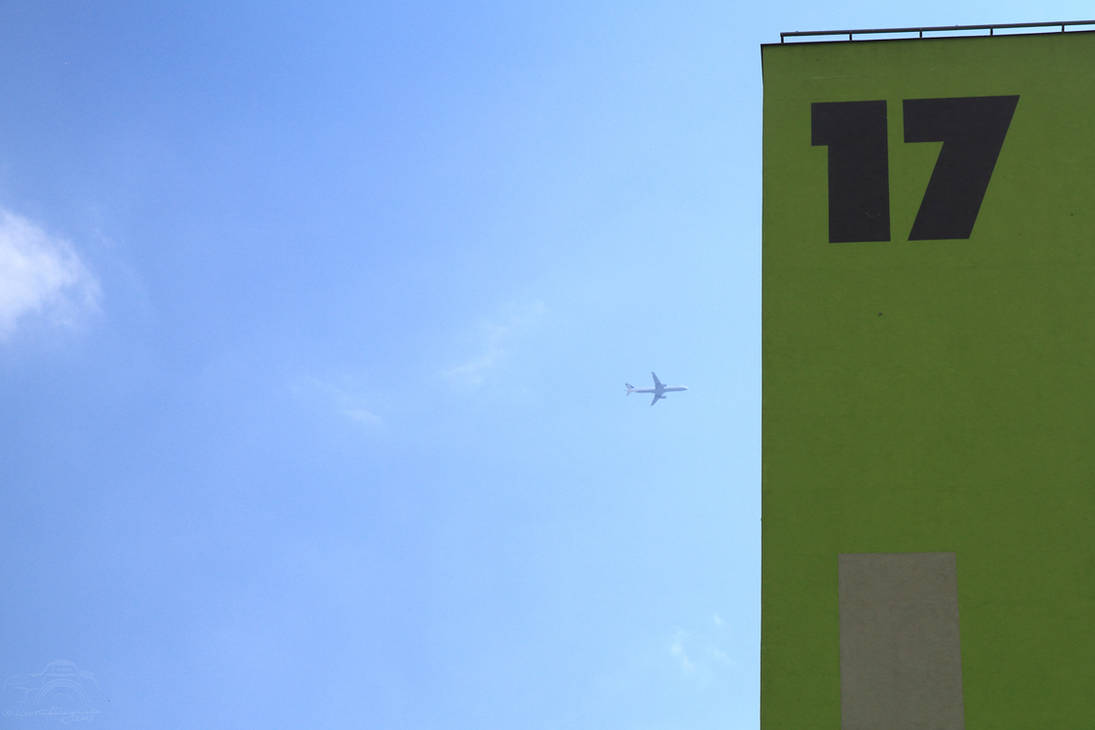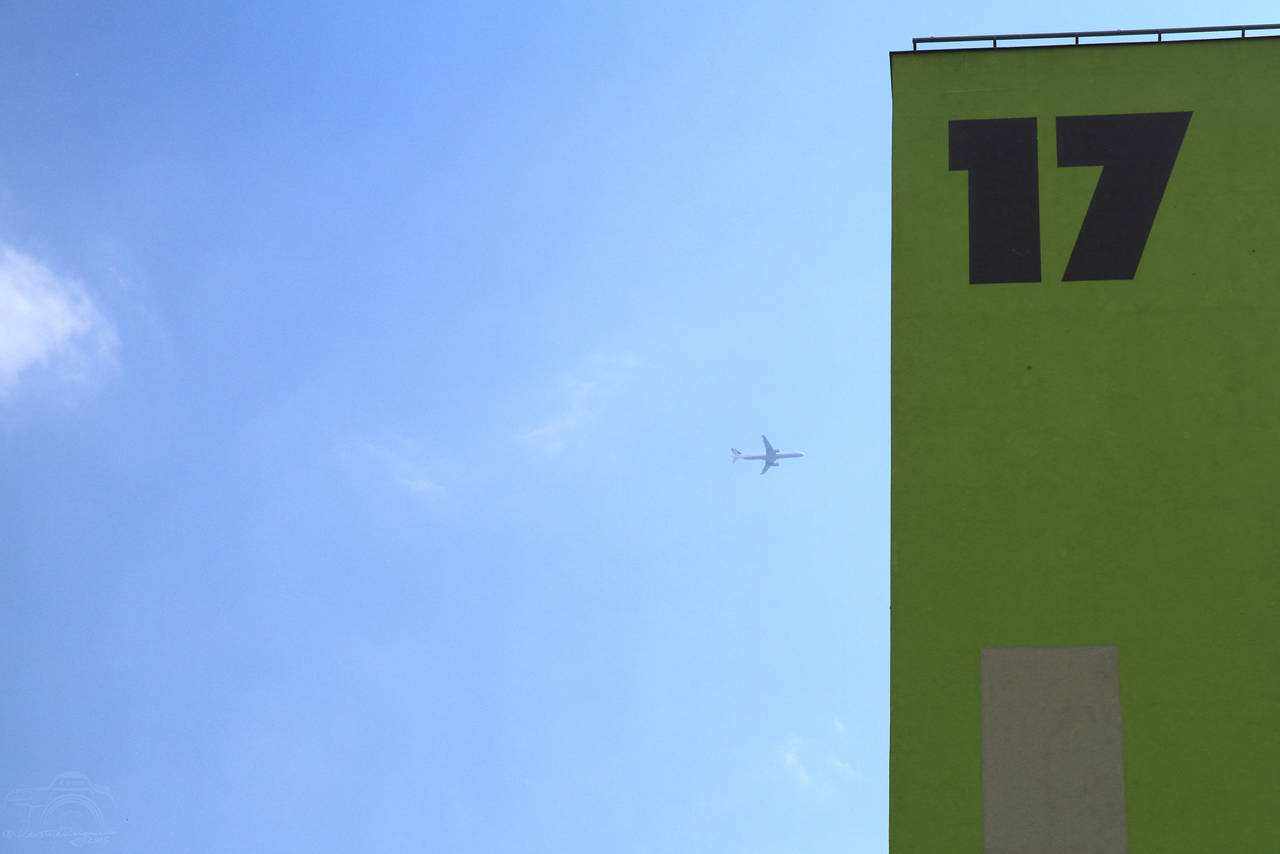 Watch
This image is also available on
RedBubble
as gift items, home decor, covers, garments and others.
Füredi úti lakótelep in Budapest, Hungary—the old prefabricated tenement houses were the synonyms of ugly, grey and dull, now redecorated in a very spectacular way. No. 17 has green livery with different green and grey patterns and giving cheerful happy look to the once boring and hated concrete building.
The aircraft is in safe distance, inbound to Liszt Ferenc International Airport (BUD) at Ferihegy.


Parts of "No. 17" mini-series:
---
Please don't use my beautiful art for any dirty jobs like art theft... If you want to use it for any reason, feel free to ask me a permisson. I am usually nice. (Almost.)
This image is awfully copyrighted!
Any unauthorized use will infringe my rights and give you very bad nightmare dreams. Really.
---

Nagyon szeretem az ilyen házakat, a Pesti úton is van 1-2, ami színes, és még a házszám is rajta van. Valahol olyat is láttam, ahol stilizált fák és/vagy virágok voltak a falon.

Tetszenek a kép arányai is

Reply

A Füredi úton is van egy-két ilyen még, és van néhány, amin színes sávokból kialakított mértani alakzatok vannak, például napsárga téglalap alakú keret. Egymás közt elkereszteltük NatGeo háznak

Reply