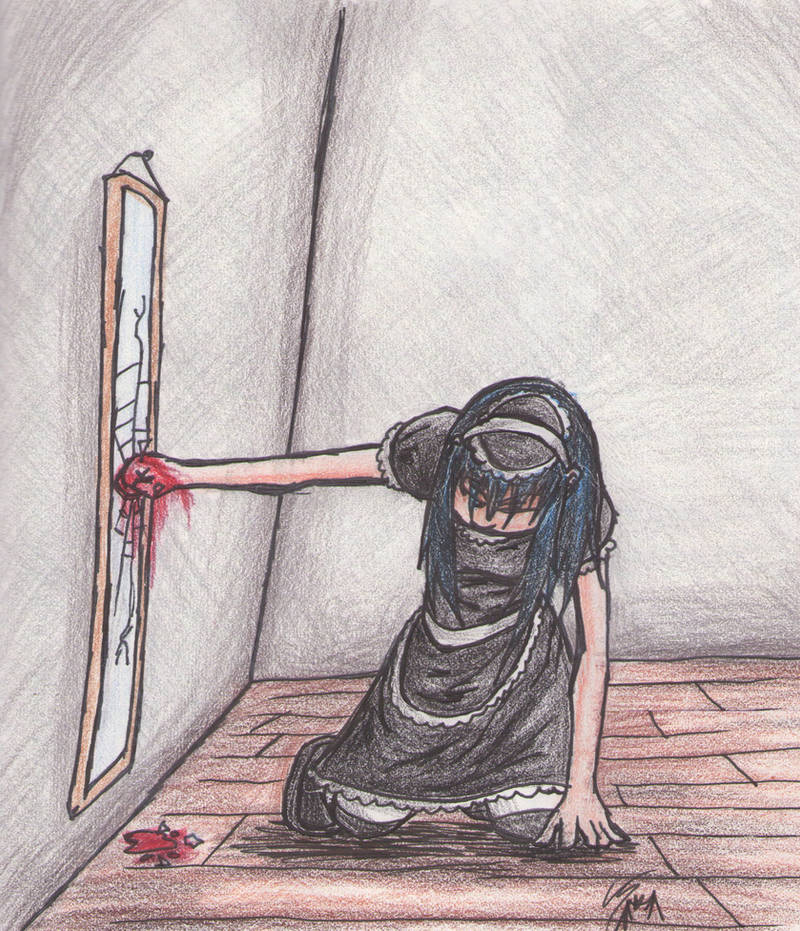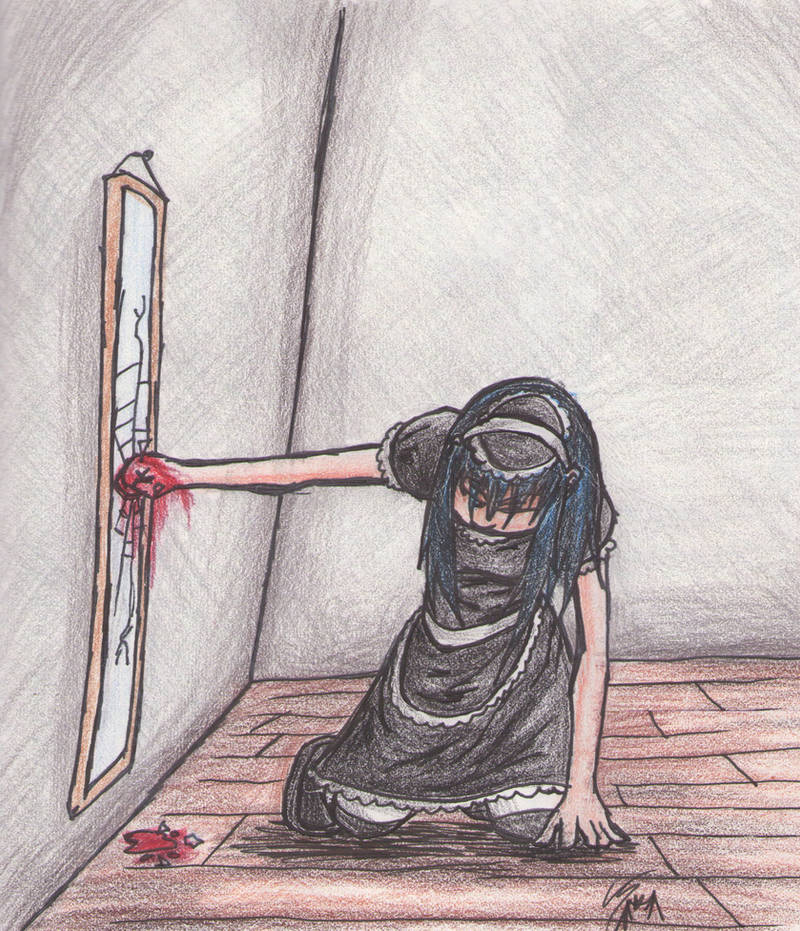 Watch
I was listening to this
[link]
Emilie Autumn always reminds me of Beatrice. I think Bea would sound like her, if she wasn't just some fictional being in my mind.
She's punching a mirror in the picture. Dunno if it's because of her reflection, or just because she felt like punching something and it happened to be the closest thing.
Either way, Beatrice is not a happy camper.
I wouldn't be either if I had shards of glass in my hand though.

Misery Loves Company, But Company loves more? ;D
Reply

The shading on the dress :0
And that music is lovely. *u*
Reply

There isn't a person alive who hasn't felt this way....a strong, emotion waking piece.
BRAVO.
Reply

Reply

If I may - I think you should actually record some Emily Autumn covers. I find that you two have a similar style voice, so it would kind of be a lot awesome

Reply

I read this comment before I went to school, went to guitar and figured out the chords to Misery Loves Company, and am now in the process of arranging and practicing it accoustically.

Reply

YUSS! I want a link when you're done, it's going to sound amaaazing!!
Reply

lol nahh.. I can't seem to get it down, there are a lot of lyrics and not much opportunities to breathe. XD
Reply
I kind of want to hug her right now, but I know that'll probbly just lead to a huge fistfight between me and her.
hmm... I wonder who would win?
Reply

I don't think she'd fight you right now, with shards of glass stuck in her hand.

Tough call... it depends on how long you can stay mad for, and whether or not you fight fair XD
Reply

Reply