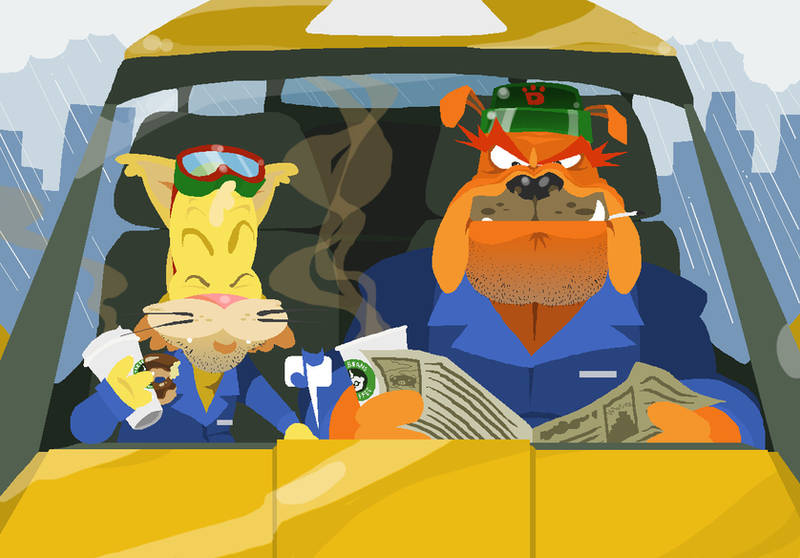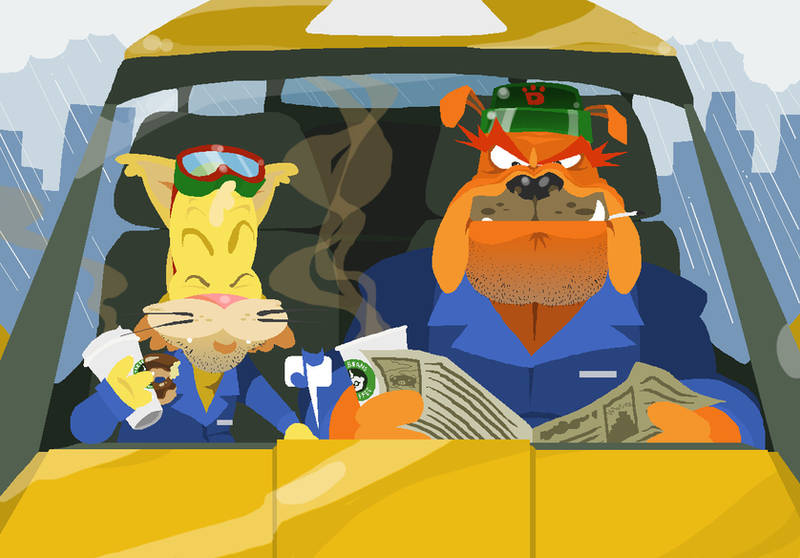 Watch
Spitz and Dribble from Wario Ware just waiting for some business in their cab. Tried to capture the general gross humor in my style that the first game in the series had so much of. I suck at drawing cars, as you can see here, but I'm pleased with everything else.

OMG
These were my favourite guys in Warioware

On the GBA especially

Reply

dude, what'd you draw this with?
Reply

and if Spitz and I take another one for a ride, we must not forget to collect da fare XD
Reply

Yeah, don't make that mistake again.
Reply

FINALLY MY 2 FAVOURITE CHARACTERS DRAWN IN THIS AWESOME WAY
Reply

Thanx!

Very happy to hear somebody likes these guys the best. They're usually too underappreciated.
Reply

The car doesn't look bad.
Reply

Nice, and stylish take on them.

They look more like real taxi drivers here. Especially with the facial hair stubble.
Reply

aaaaaaaaaaaa i love this ♥

The style matches these two really well!
Reply

That stubble is so well done xD Great work man, and the car looks good. What we can see of it anyway

Reply