SOMEONE MADE THIS FOR ME AHHH






:thumb277410079:






















: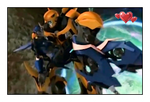 Likes: Romance, cute things, music, manga, goofing off, cloudy days, cow spots, a good long fiction story, Disneyland, cartoons, writing, awesome impact movies and anything in this world crazy enough to work for a nut like me! 8D (mostly romance)
COMMISSIONS ARE ALWAYS OPEN~
hopelessromantic721.deviantart…
Favourite Movies
Pokemon Return of Mewtwo, Hocus Pocus, Lord of the Rings, Clue, Tales Of Vesperia, FullMetal Alchemist: Star of Milos, Metropolis, Labrynth, Cat Returns, anime movies (and not the anime itself)
Favourite TV Shows
Supernatural, Dr. Who, Star Wars Clone Wars,
Favourite Bands / Musical Artists
Not really sure, I just like electic swing music
Favourite Books
Assassin's Curse, Seraphina, Maze Runner, Shadow and Bone
Favourite Writers
Too many to count!!
Favourite Games
Paper Mario, Bioshock, Yoshi's Island, Kirby's Epic Yarn, Sonic Adventure
Tools of the Trade
Copics, Color Pencils, Markers, Permanent Markers, my tablet, and whatever is laying around near by.
Other Interests
Romace, Pokemon, romance, and a bunch of other stuff! Did I mention romance?