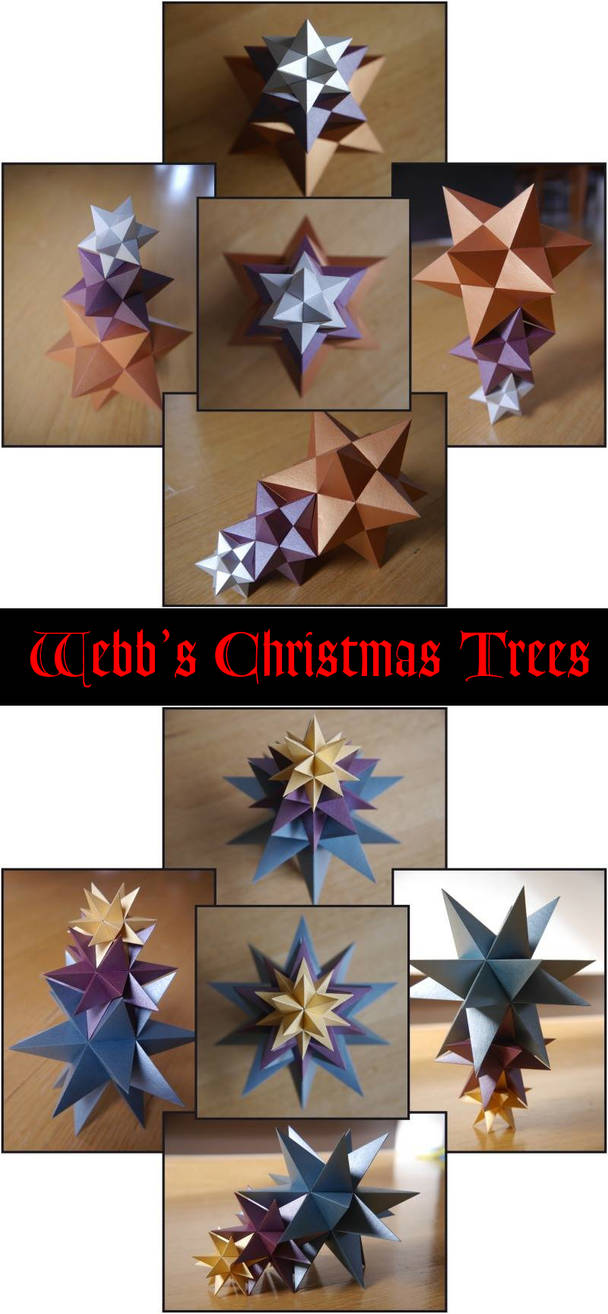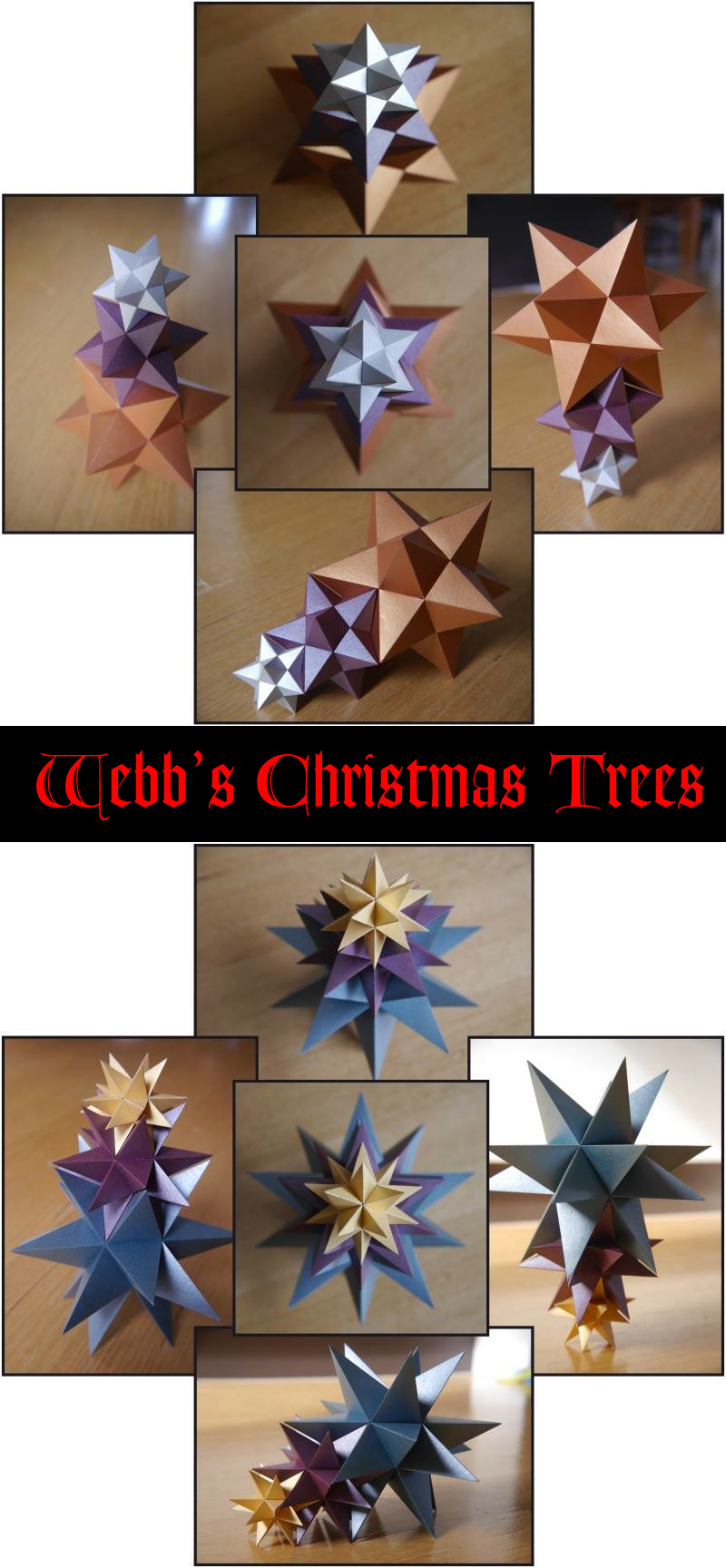 Watch
Polyhedral Christmas trees made by Robert Webb. I got these from Webb's Facebook page:
www.facebook.com/Stella4D
If you're a polyhedra enthusiast I recommend Webb's software. It can be downloaded from his website:
www.software3d.com/Stella.php
. Webb's models can also be seen at his website as well as models of other folks that use Webb's software.
I talk about Robert Webb here:

Robert Webb, polyhedron extraordinaireI've lurked and occasionally contributed to a number of polyhedra groups over the years. Robert Webb's name keeps coming up.
He frequently contributes images of his polyhedra models. Many diverse models, all very well done.
And I hear his name from other polyhedronists who submit photos of models made with nets from Webb's software.
Besides sharing eye candy, polyhedra groups sometimes have abstract mathematical discussions. Again, Webb's software is often cited. His apps are useful not only for making models but also study of polyhedra and polytopes in higher dimensions.
I wish I could tell you more about Webb's apps but they're made for the Windows platform and I use a Mac. But I urge any polyhedra enthusiast to check out his work and if you use a Windows computer to download his programs.
Robert's website: http://www.software3d.com/Stella.php From this website you can download software, view galleries of polyhedra models by Robert as well as folks that use his software.
The Stella4D