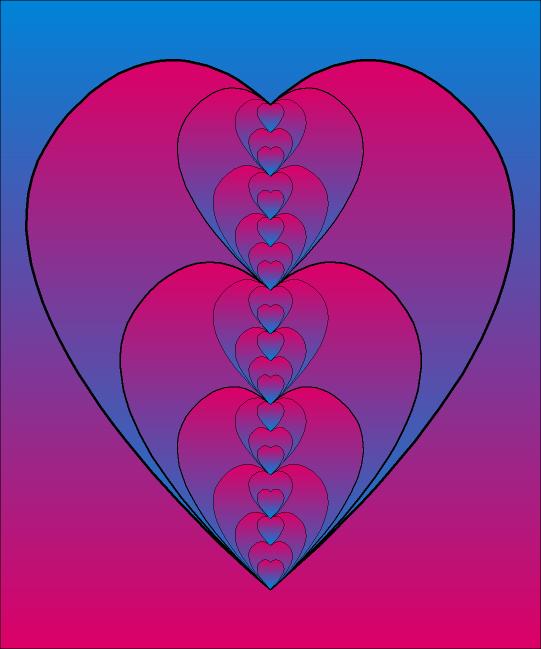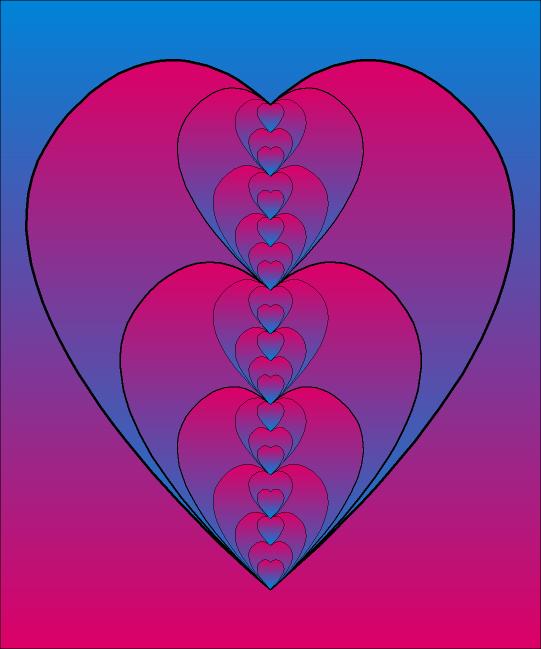 Watch
I've been to Hollywood, I've been to Redwood...
The golden mean is about 1.618. 1/1.618 is about .618.
Clone and scale a heart by .618 and put them where there's room. If there's extra space let them go to the bottom of the larger heart. Counting hearts of a size gives this sequence: 1, 1, 2, 3, 5, 8, 13, etc. Each number is the sum of the last two numbers preceding it. It is known as the Fibonacci sequence.