A clear explanation of why you can not laugh at the kids and beginners.
Some users (not just spectators, but also good artists) young authors criticize, laugh at "curves" works. This is silly, especially when the authors do not ask for criticism.
Criticism does not work, it just hurts. Assist cautious practical advice and training. The importance of studying anatomy, drawing and theory to understand himself. It is impossible to impose.
The only important thing: the love of his work, love for the intermediate result and a great desire to paint / sculpt. It is better if the young author will draw hundreds of pictures a month of unsuccessful than successful one once a year.
At the same time, it is important to invest ourselves into work, rather than mechanically drawing the line. But investing is not possible if you do not love yourself and your creativity.
I started sculpting in 2006. If I were recaptured desire, if not there were people who liked even the first of ... I'd never sculpted Melhar, Aelhar and others.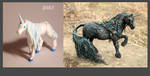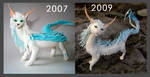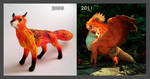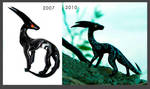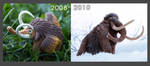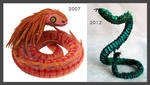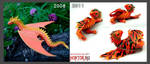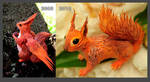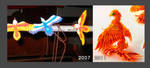 Good luck, especially novice authors!