«Will you come back?..»
«At first I imagined this painting more alarming and dreary: it's about uncertainty and waiting. However clean, though cold, colors filled it with hope.
These two are tied together not only by the cage and the choking branches of the system. There are also gentle dawn clouds as a contrast to everything bad and dreadful».
Other works of this series: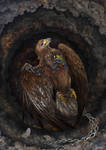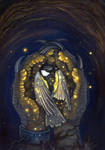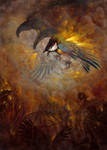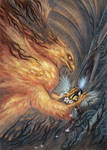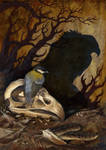 Full series and a little about it:
www.deviantart.com/hontor/jour…
Image details
Image size
1200x1743px 466.36 KB