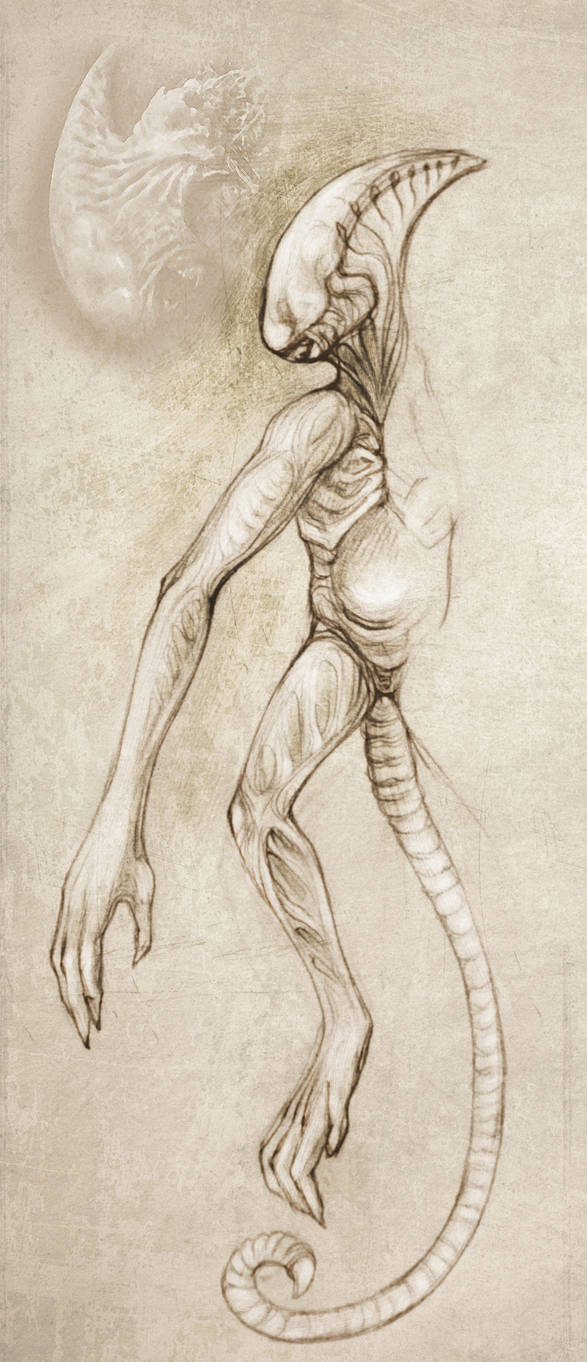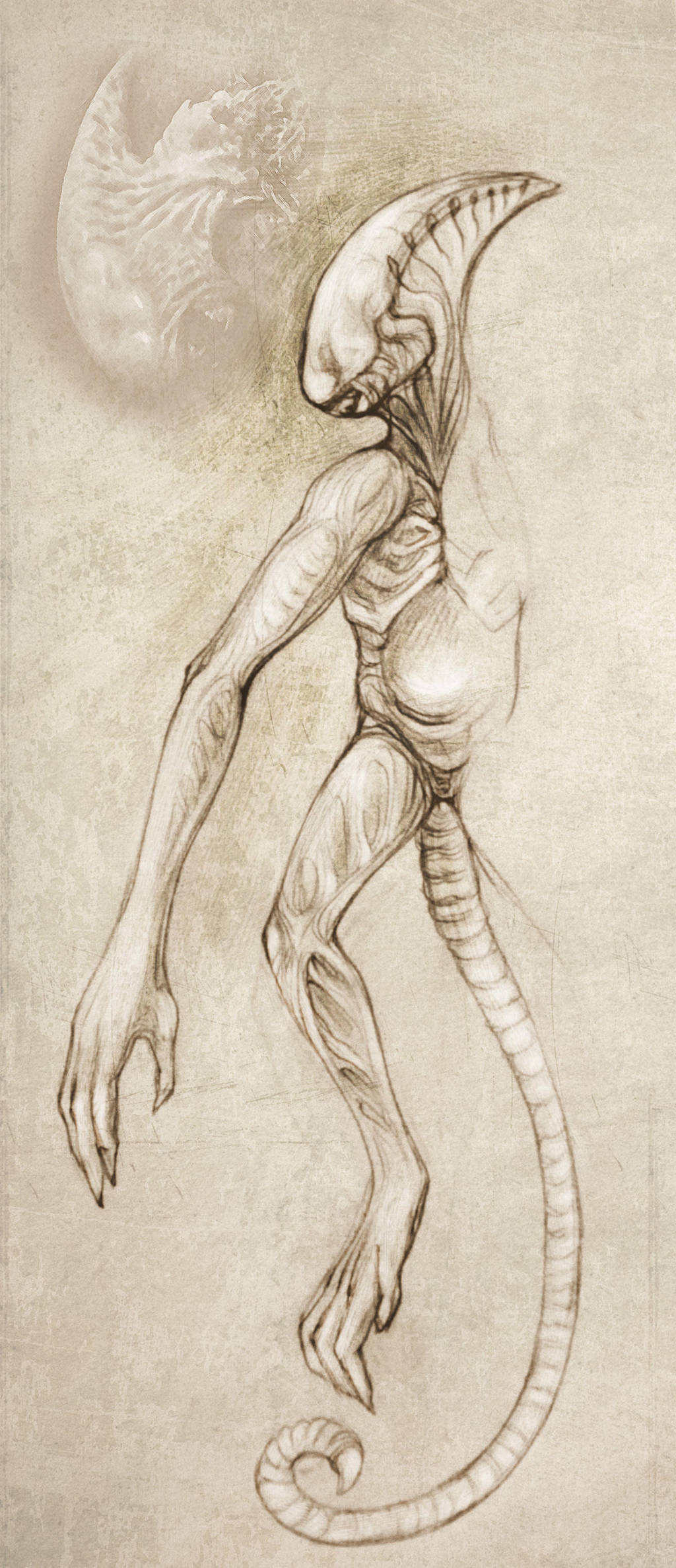 Watch
"...The newborn, all in blood and mucus, raised its head and quietly squealed. Just like a hatchling that couldn't break the shell by itself... and still started to grow just after it came into the world. David gently took him out freeing him from the afterbirth. A little cub – wet, limp and trembling. Not at all that perfect creature whose image boggled imagination... but it was alive. It was real.
And still, weak. He could hardly live long.
This was pitiable... but it was enough to continue the work.
David ranged his eyes round the room – one of the many rooms of the temple. There was a stack of papers on the stone table, crumpled and sloppily thrown into a pile. Failed sketches, unnecessary notes. He never got round to recycle them into blank sheets. However, they had a new purpose now – to become a nest for the newborn.
The cub curled in the papers, raising his eyeless muzzle and watching the android carefully. Lanky and gangly, but curious. David couldn't help smiling even though he was not at all happy. The newborn started to chirr. Was that an answer or just a coincidence?"

The whole story here:


Gift (Prometheus - Alien: Covenant)

David was watching the monitors out of the corner of his eye. Not a single motion for months – only the wind scurried fallen leaves and rags around the square. Cameras had been on the blink more and more often or just acted up. He assumed they would soon have to be abandoned.
Suddenly there was a glimpse in the corner of the screen. David turned short and shifted his glance at the monitor. There could be no mistake.
Not an animal, not a hybrid created by the epidemic. There were still some in the forests – and theoretically they could visit the city, too. But, no matter how unbelievable and impossible it was, this one was a survivor. Perhaps the last one. Wrapping himself up in a cloak of grey sackcloth – the weather was dank outside with its chilly wind and a slashing drizzle.
A young one. If he were a human, David would assume him to be about 16-17 years old. According to the data on Engineers he had managed to study this estimate was right for their race, too. Engi

Proteus sketch (in the right in the upper corner - a shot from the film, where only his head was from him). Here such, however, he was in our version - clumsy, raspy, like a monkey-spider.
An unusually ridiculous, though touching, creation - all wrinkles, initially very weak and painful... Like all xenomorphs and their relatives, born "substandard" and left long after birth in hands, completely non-aggressive.
I really want to blind him (exclusively for myself, for our company and for photosets), but I can not decide - to do in one particular pose, or to try to invent a little poseable design from velvet clay...