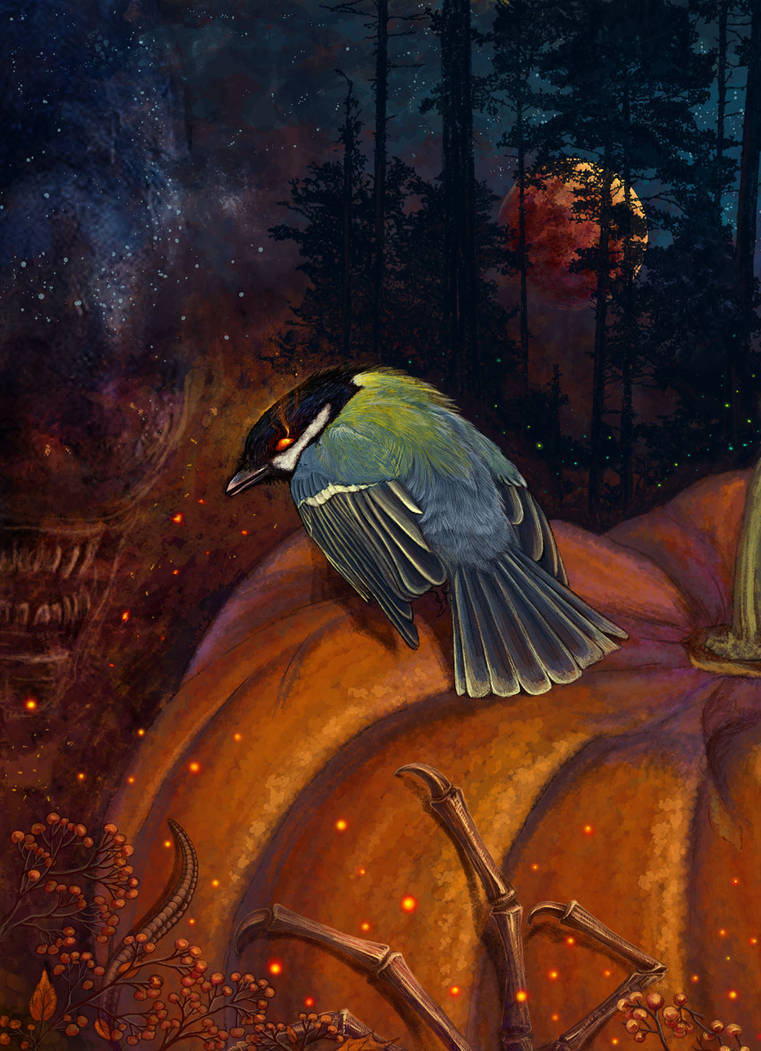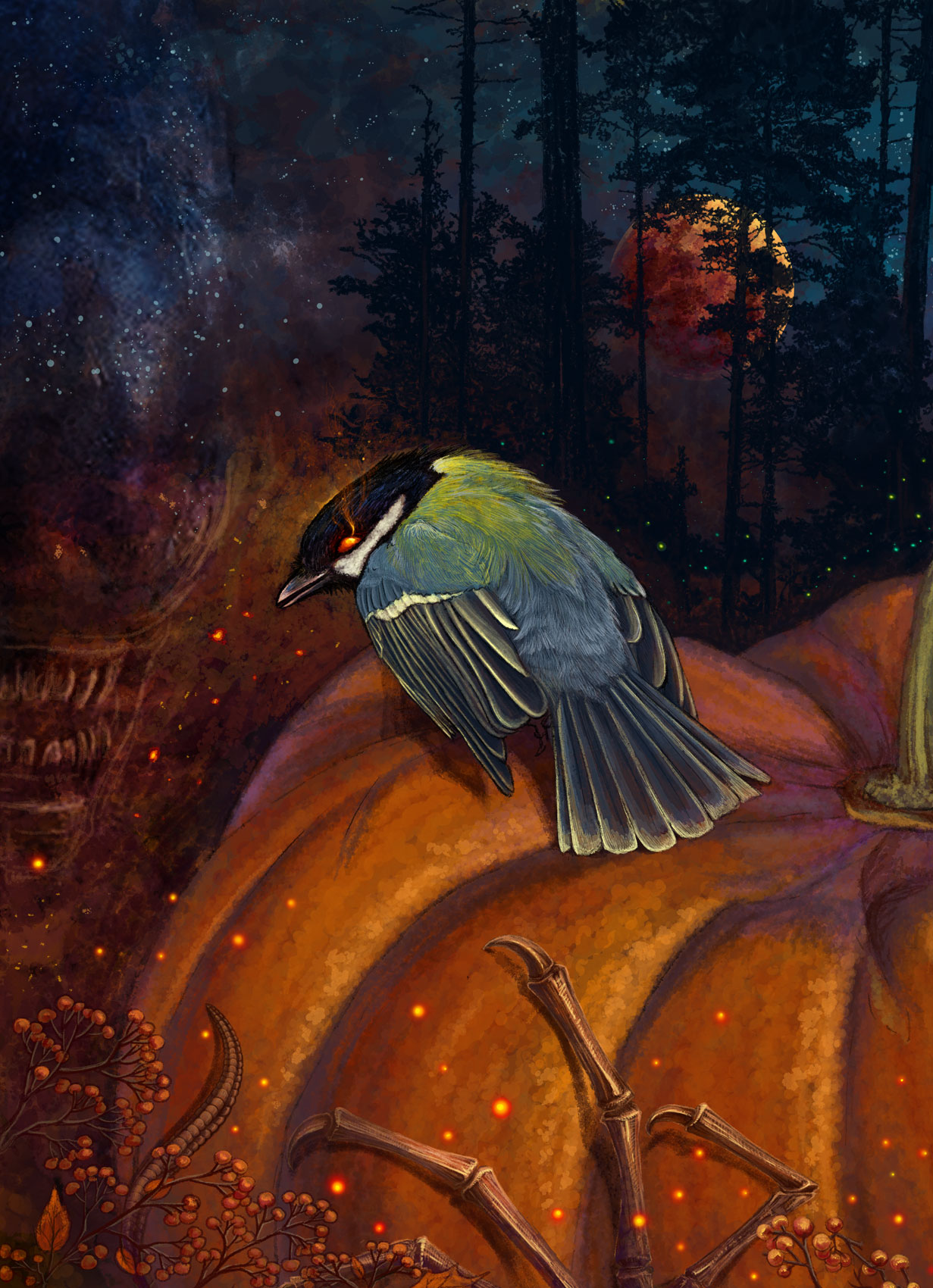 Watch
«Halloween with a hellish Titmouse»
- Titmouse is grinning so slyly… It seems that the pumpkin is filled with bones of his enemies.
- Well, I am no sure about the enemies but we will fill it with feathers of old Vulture for certain!
I drew that postcard on Halloween to cheer Titmouse and all the people who is interested in his story.
Other works of this series: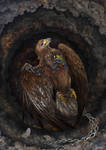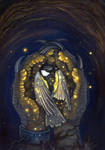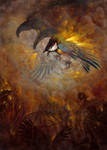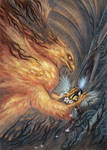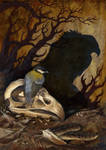 Full series and a little about it:
www.deviantart.com/hontor/jour…