«Broken birds»
«The central part of the triptych is the largest work in the series, 1,5 m high. I imagined this painting exactly like this. Enormous, like a full-length mirror. A nightmare to go through again and again, in dreams and in reality,
A nightmare that pulls down, into the fire, into the abyss of pungent smoke.
And still, caught in the framework of the canvas, embodied in art and named, he loses part of his control over Titmouse. And this is the first, albeit painful, step to freedom».

Other works of this series: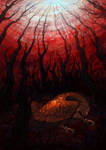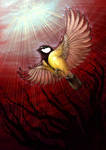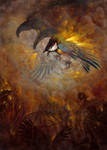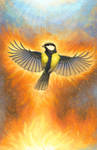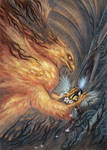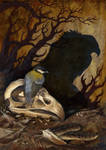 You can buy print here: www.etsy.com/listing/620005394…


Full series and a little about it:
www.deviantart.com/hontor/jour…
Image details
Image size
1773x2500px 758.04 KB