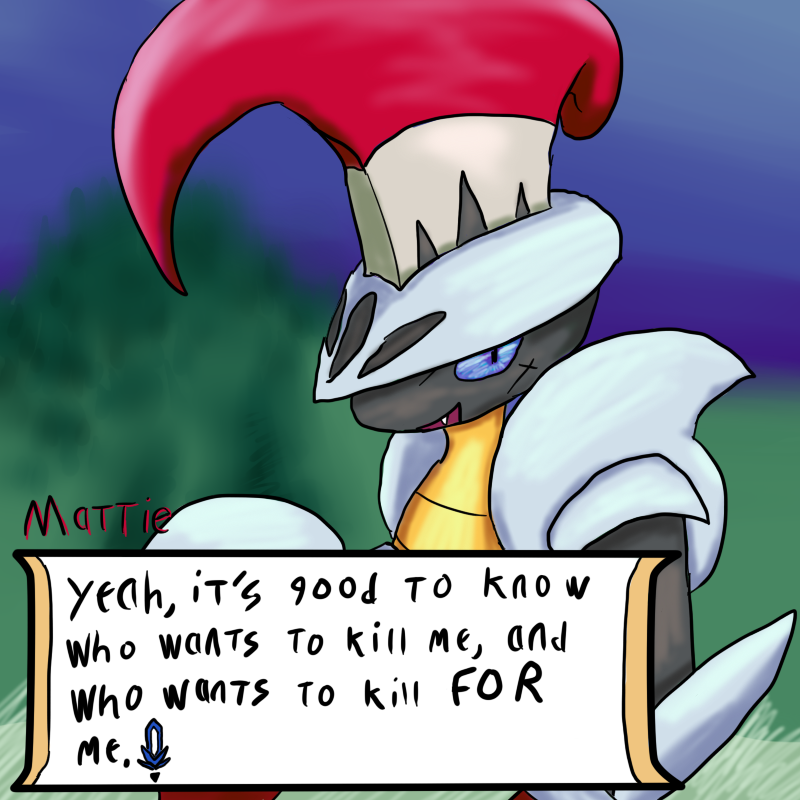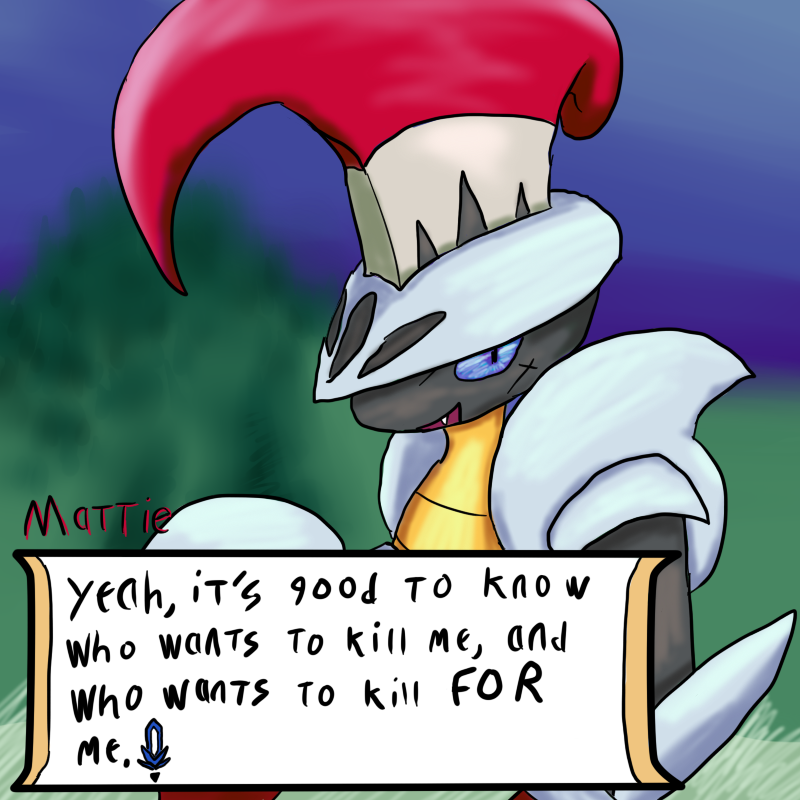 Watch
WARNING: Below will contain BftB And last job spoilers!
Heart chart style idea stolen from
Silvadruid
who stole it from someone else.
Adaptation of the 'hearts' was stolen from
Creepyness-Incarnate
-----

Neutral

Respect


Trust

Curious

Positive view


Friend

Best friend

Thinks of as family


Platonic love

Crush

Love

Dislike/Wary of


Hate



Fear
-----
Virizion
[

/

/


] My one and only. Where some would shrug me off as weird, Virizion kind of... accepted me. Like everyone around the bridge, when we first met we were enemies, but even then he spared my life, and the first time we fought, we ended up saving each other. He even ended up helping me get back to health afterward. He's one of the sweetest people I know. And beautiful. And anyone who says men are handsome and not 'beautiful' you have not seen my husband here.
GTM
[

/

] Right, Cat. I met him back during the dark times. He's got some good qualities, and I'm glad I'm his 'ally' now, but dear Arceus, he's got some problems he needs to work through.
Terrakion
[

/

/


] Terrakion's one of my brother-in-laws. We almost killed each other first time we met, and I'm pretty sure he's not letting that go. Hell, I'm not exactly sure how to feel about him myself! He's a loose cannon! Sometimes I wonder if the only reason he doesn't kill me is because I'm Virizion's wife. Still, he's helped me more than a little, and I'm not going to just let that lie there.
Robin
[

] Seemed a little bit like a scaredy weasel, but then again, apparently she's been through bad stuff.
Bellflower
[

/


] Bellflower's pretty damn cool. He's funny, and acts a lot differently than what you'd first think. We met in the dark times, and at first I admit, I didn't like him, But he kinda grew on me. Besides! He needs someone to take ice hits for him, and I need a healer!
'Rin'
[

/

] Damn she's cool. I don't even know what she really did for me in that fight, but she's good. If I find her, I'm going to have to actually have a talk with her.
Spinnaker
[


] SPINNAKER. He was in Battlebrand when I first joined, but he got kicked out for bad behavior, which I can see how that would be a big problem. But he's got big problems for me other than the fact that he's a jackass. Guy's a fire type, which makes it super hard for me to prove just how much stronger I am than him. There's just so many reasons to hate him! Agh!! I'd kill this guy twice!
Saoirse
[

] Acts all tough, but really..? She seems more like a kid at heart, forced into an adult world. Kinda like me, except I jumped into the adult world lances first, and it was quite favorable to me. Not so much to her. I'm going to make sure things get better for her.
Ciar
[

] Saoirse's little brother. I haven't had much time to talk to him yet, but he's doing better than his sister.
Allira
[

] Sweet little thing. I promiced I'd help her out too, and I'm going to stick to that.
Sam
[

] Something about that bird makes me think of Spinnaker. I hate smooth talkers, but he's a lot better at it than Spinnaker, thank arceus for that. Well, kinda.
Crowley
[

] Ow.
Antares
[

] A little less ow. Still, both of these guys are strong, and apparently our enemy, which is going to be a problem.
Fallon
[

] She was like.. The last person to betray Dusa, from what I can tell. Not to mention her rotten personality and habit of lashing out at people. Take my advice and keep at least five feet away from her. I'm surprised she hasn't given me a scar.
Deep Freeze
[

] Seems ok, but she's cold and loud. At least she's pretty nice, and good to her friends and family.
Vanilla
[

] Hey, I like Audino! Maybe I'll like this one, I don't know. She seems Spacy and... unfocused.