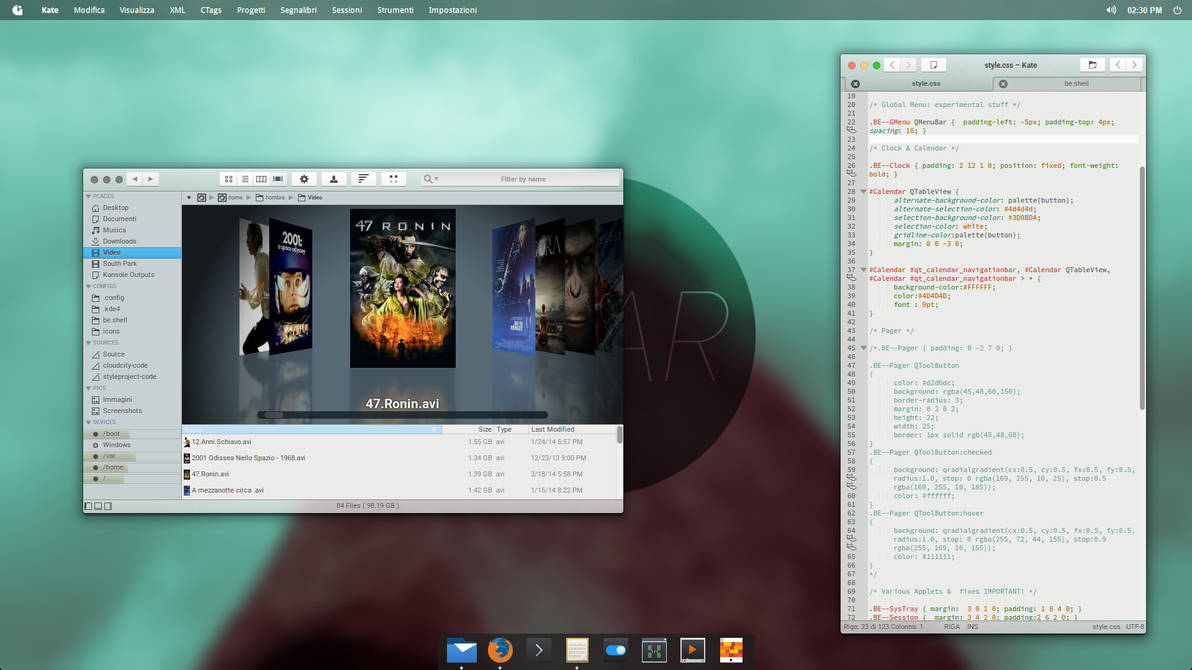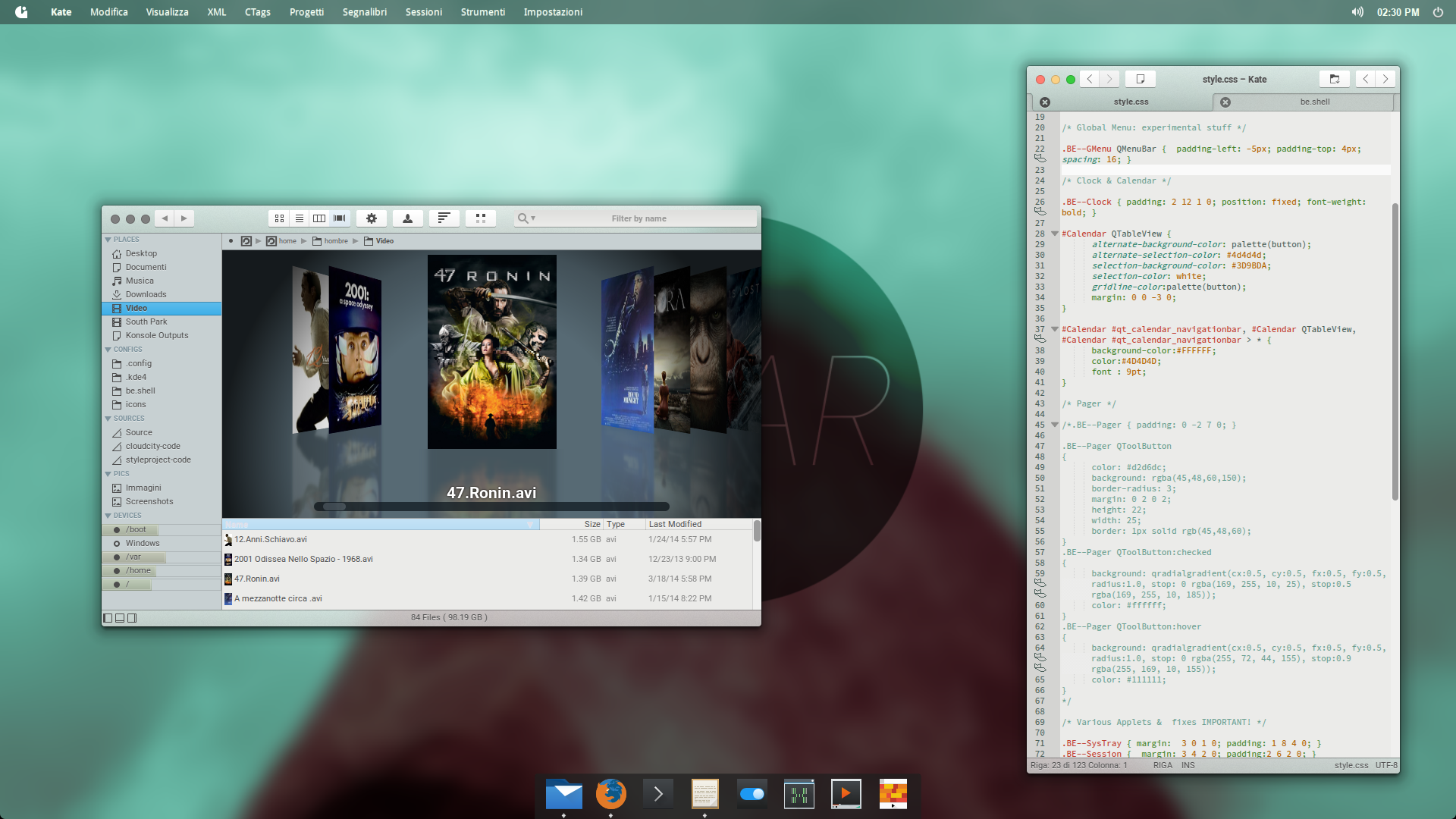 Watch
Running a very simple be.shell config, i still need to finish the icons for the systray
(which is not displayed in the screenshot) and adjust colors.
Icons:
Dynamo
Wallpaper:
1 Million
What you see at the bottom of the screen is not a dock,
but a plain panel settled to be transparent and with no shadows,
with a taskbar between two spacers.
Only the taskbar has a visible background - so it mimes a dock behaviour,
expanding itself depending on the content.
All built with be.shell, in brief.
So, please, avoid
stupid
questions like:
"Is that docky?"
Because seriously: there's a description, read it.
...And fuck, i hate docky

The
Qt Style
and the
File Manager
are from a friend, they're
not available
for the public
yet, so please,
don't ask
about them.
They will be released once they're ready

Seriously: i will not reply to stupid questions.
Don't waste my time forcing me to write the same things, and don't waste yours asking
questions already answered.
I know, i'm an asshole, and i'm ok with this.