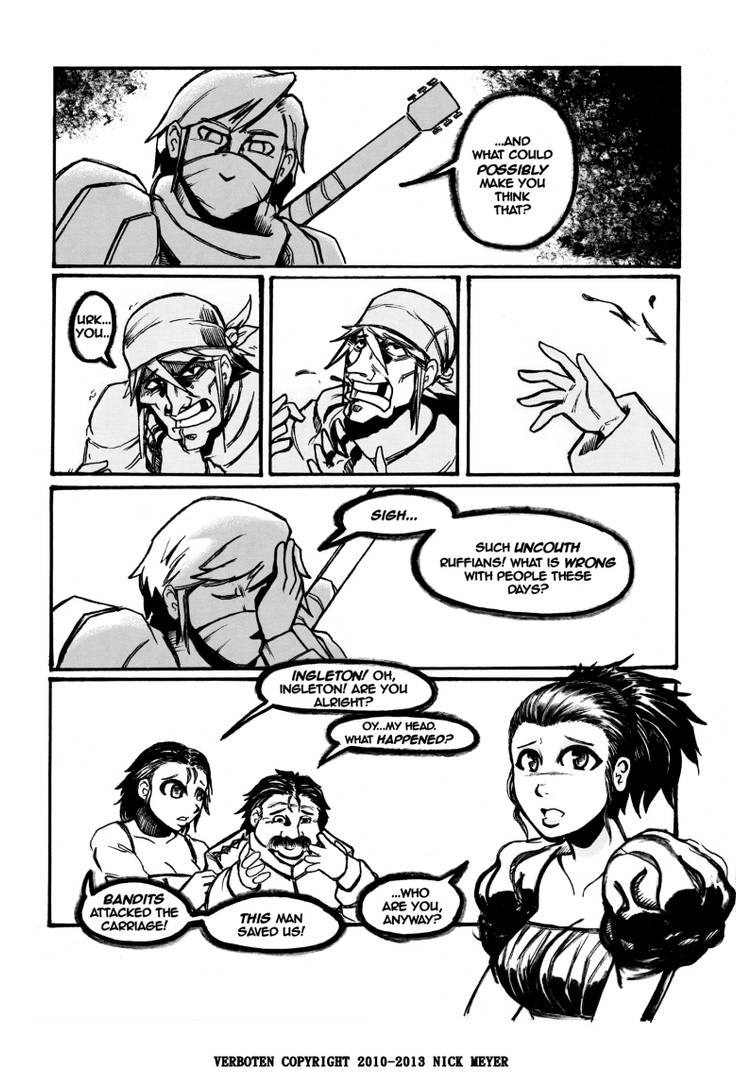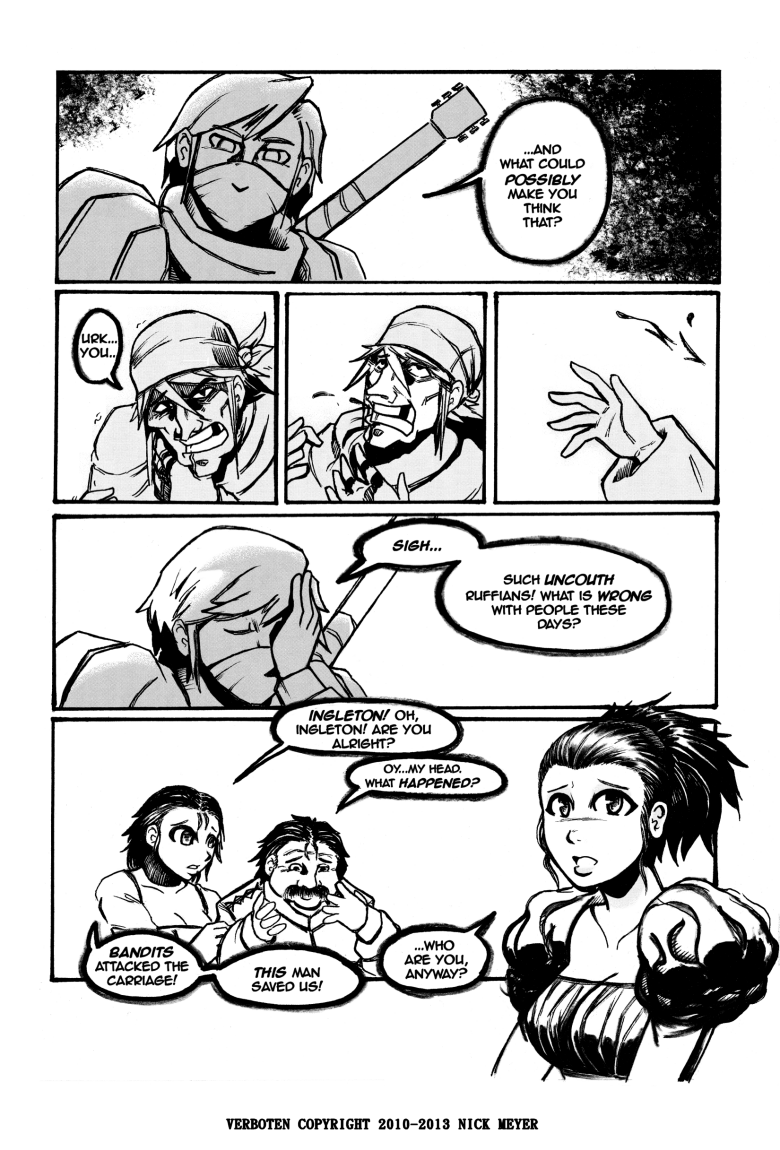 Watch
Holy $#!+ what is this sorcery? No, seriously, I plan on getting the comic stuff back into the rotation....

Yaaay comic! I'm liking the texture around the speech bubbles- have you done that before and I havent noticed??
Reply

I've done it before. I started it with some of the "Chapter 0" stuff. I'm not 100% sure I like it, though. I don't know if it looks too think/draws too much attention to them yet, so I don't know for sure if I will continue it....
Reply