On this day 13 years ago a certain wallpaper started a journey for some yellow and red colored runes.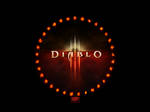 I believe its time. With Diablo II getting a full HD update/remake I thought it was time to do the same with my original Fiery Runes that used Diablo II's 33 runes.
I give you a throwback updated with the new and improved and updated runes.
It's time for a Resurrection!
Fiery Runes: Resurrected


HK
Diablo II & Resurrected (C) Blizzard
Original Diablo II Runes & Art (C) Blizzard
Fiery Runes: Resurrected art by Me
2008 Fiery Runes Dug up with Corel Photopaint 10
Recreated & Made with Adobe Photoshop CS3
Posted on:
twitter:
twitter.com/Holyknight3000/sta…
reddit:
www.reddit.com/r/Diablo/commen…
battlenet:
us.forums.blizzard.com/en/d3/t…
diablofans:
www.diablofans.com/forums/gene…
purediablo:
www.purediablo.com/forums/thre…
Image details
Image size
2844x1600px 1.54 MB