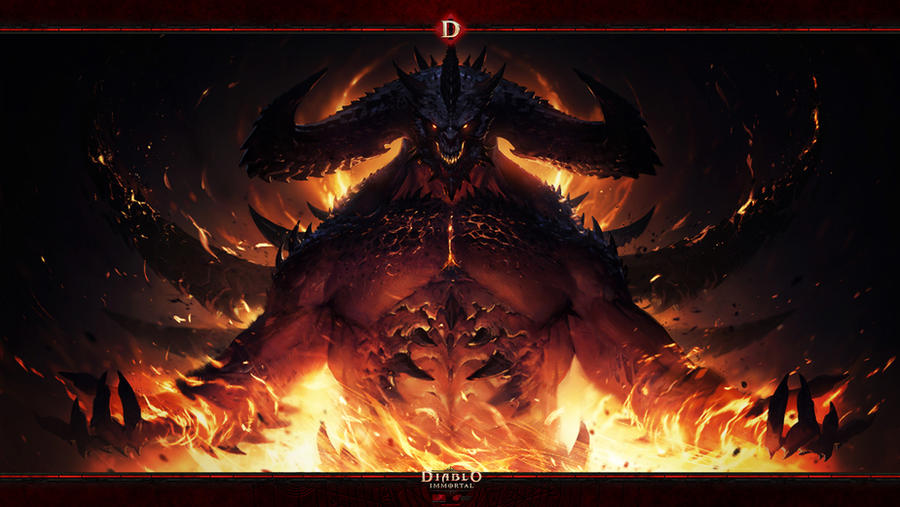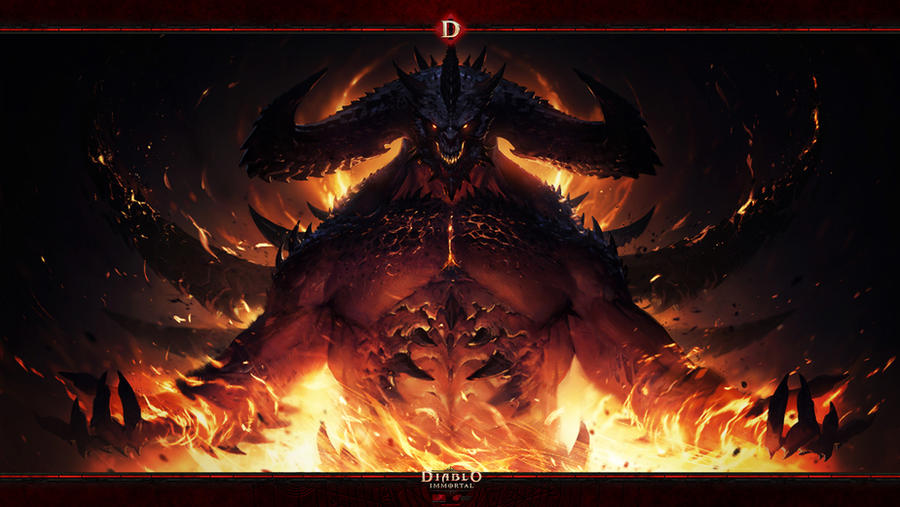 Watch

To be perfectly honest, Diablo Immortal's art direction (cinematics, models and artworks) is pretty good.
Only the game itself is ... questionnable not to say worst.
Reply

I wish more people thought like you and I. xP

I would never complain that bad and yell at my favorite game developer unless they did something incredibly stupid. I feel so horrible for what the announcer had to go through... plus with all the rude jokes and memes that spawned from Blizzcon... just downright mean.

If you love a world/franchise, you're gonna love whatever they throw at you.
Reply

I never played Diablo games but the good and non-aggressive Diablo fans will have my respect, the aggressive Diablo fans should control themselves because there are people making fun of them or insulting them, if the mobile game haters says that mobile gamers aren't real gamers then the mobile game haters aren't real gamers
"If you love a world/franchise, you're gonna love whatever they throw at you."
the Konami and EA haters should read this but of course they're too stubborn to read it
Reply

I think when they say people who play mobile games aren't real gamers, they might be expecting them to be the kind to only play games on the phone. But the thing is, I think those who are going to play Diablo Immortal are possibly those like me: I play PC and Xbox, but if there's a game on the phone that interests me, I'm going to try it.

I mean, games on the phone are still games, they're just in smaller and simpler forms, since phones can only handle so much. And like I said in my post on tumblr, so many people have phones nowadays (I hate the joke made about that.) That's all anyone uses anymore when they're at home or outside. Like... if DI is going to be free or fairly cheap, I can see that being reasonable, because I don't think every Diablo fan is going to buy a pricey Switch just so they can take D3 around every day. Since everyone pretty much has phones, I see DI as a substitute if they really want to be able to take something Diablo with them wherever. Me, when I go outside or to someone else's house, my games need to stay home. I suppose it's easier for me to bring anything because I use a laptop. xP

On the EA subject, I don't necessarily like what they do anymore, and I've had some negative experiences/feelings with them. However, that doesn't mean I won't give things a chance eventually. Take Mass Effect Andromeda for example. I'm so attuned to the first three games, I love the story, the characters, the world. So yes, before even playing it, I had negative feelings when I found out it was basically an odd rehash. Well, even after, but that doesn't mean I won't some day give it a chance. It also doesn't mean I'll go out of my way to insult the game developers for making something different. I simply formed my own opinion after trying it out, rather than let other people's opinions affect what I think.

If you like it, you do, and if you don't, then you don't. What I don't like is that the ones who love it try to get you to like it, and the haters try to get you to hate it. It seems like the world would be a better place if everyone just outwardly acted/talked neutral and kept their opinions to themselves (unless directly asked.)
Reply

the mobile game haters still understand the mobile games has evolved for many years and I missed the old mobile games on Nokia and other brands, while you play games on PC and Xbox (whatever model you have) I will call you a multiplatform gamer. the biggest problem I have with mobile games is the developers because they have the habit to abandon their fans and it's always the lesser known mobile game developers doing this

I never hated EA at all which makes me thankful because I would miss out EA Originals games and they don't have any microtransactions at all, I prefer EA Originals games over the main EA games, several month ago there was this artist whom I used to watch kept making journals ranting about EA, Konami and other big game companies which it reached the point were I have to unwatch the artist

the hatred can push new people away from something and if someone became a fan of Diablo through Diablo: Immortal then the angry Diablo fans should understand that different platforms brings new people to the fanbase
Reply

EA originals, yes, those are good. If I see I am playing something under EA, doesn't mean I'm going to choose to automatically hate it.

That is what Blizzard said, that the reason they even thought it was a good idea to bring it to mobile is to introduce new people to the franchise. Blizzcon I don't think was the greatest place to announce it, but what's done is done. It still got tons of attention either way, negative or positive--it's still attention. xD

At least before the event we already knew some greater things were still in the works, the haters simply didn't pay attention and went straight to assumption on the idea Blizz wasn't doing anything else. There have been too many signs lately presenting a new legit Diablo game and/or remaster. Even after 6 years, almost 7, I still enjoy playing Diablo 3. Sometimes I go back to playing around in D2. It might get old, but that's what other games are for if it's really that important.
Reply

and yet they're avoiding EA Originals games just because of EA, last time I saw a tweet from a hater saying "how much real money for planting a tree in Fe" and some random person told them to shut up. one thing that the PC and console gamers should do is gifting a gaming PCs and a consoles to mobile gamers
www.youtube.com/watch?v=OMSZ1T… at 21:21 everyone must learn that hatred can end your trust and respect
Reply

I see on their press site only the skeleton version is very high def. I see this one is pretty blurry did you use the one from the site? I really want the high def version of this one as it is actually nice
Reply

yeah i see it now, i dont know why the non bone diablo isnt that super high rez. I'll just make a second wallpaper for that too then.
Reply

I admit Diablo: Immortal wasn't what I was hoping for but that doesn't mean it's going to be bad.

I hope it's good.
Reply

Me either. I mean blizzcon really wasnt the best venue to announce a mobile title to a PC gaming crowd. See what happens.
Reply

Perhaps though I can't think of anywhere else they could announce something like that and have it be a major focus.

I wait for news with cautious excitement. The video for it looked cool enough.
Reply