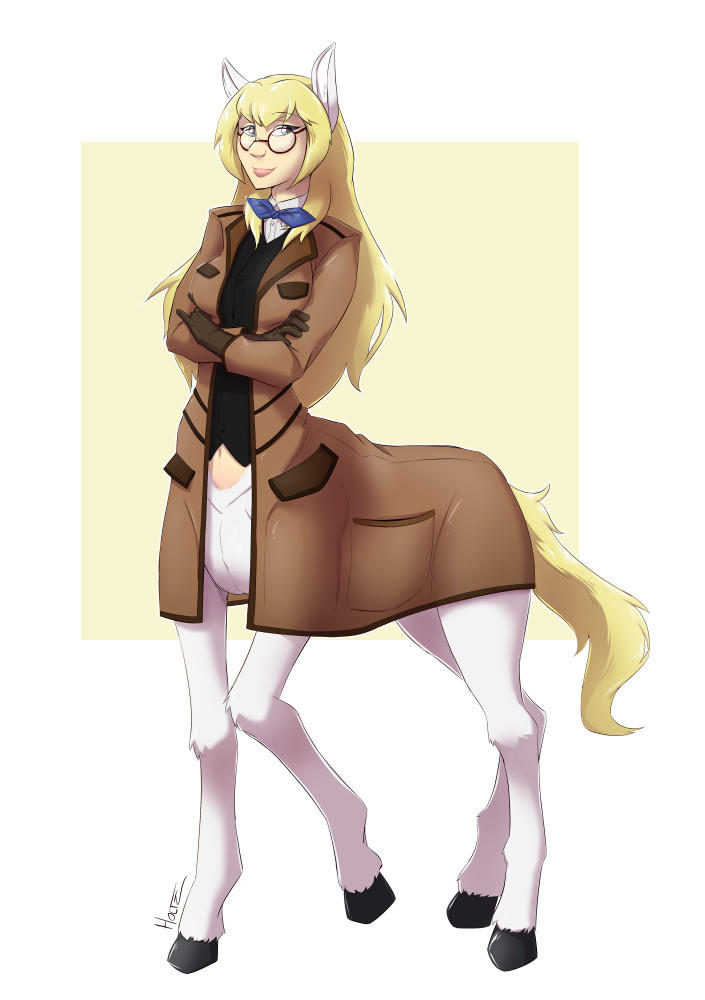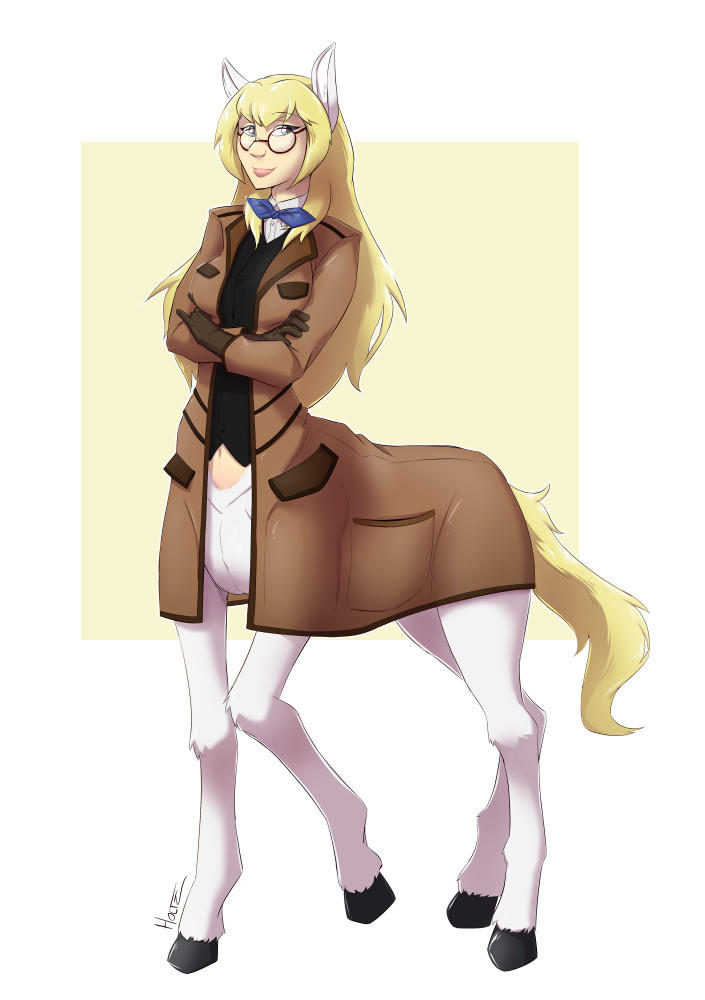 I think Ivy is the very first proper centaur (as in, with an equine half) I've ever drawn. Neat!
Tried a different thing with soft shading and thin lines again. I like how the pic turned out but I can't say I'm too happy with the technique it. Maybe I'll get it right next time.

Commissioned by
DoktorDeutsch19
!
---
Get my colored pictures in full resolution on Patreon!
www.patreon.com/holtzmann
Otherwise, tip me!
ko-fi.com/holtzworks
Or buy my shirts!
artworktee.com/store/holtzwork…

That is a clever use if clothing on a centaur, I can see that being the more practical solution vs actually putting on a full pants like cover.
Reply

Turns out, barding makes for a pretty good starting point when you want to cover up a centaur's lower half! I wouldn't want to be the tailor sewing that one, though! Looks like it would be a very tricky pattern to stitch up!
Reply