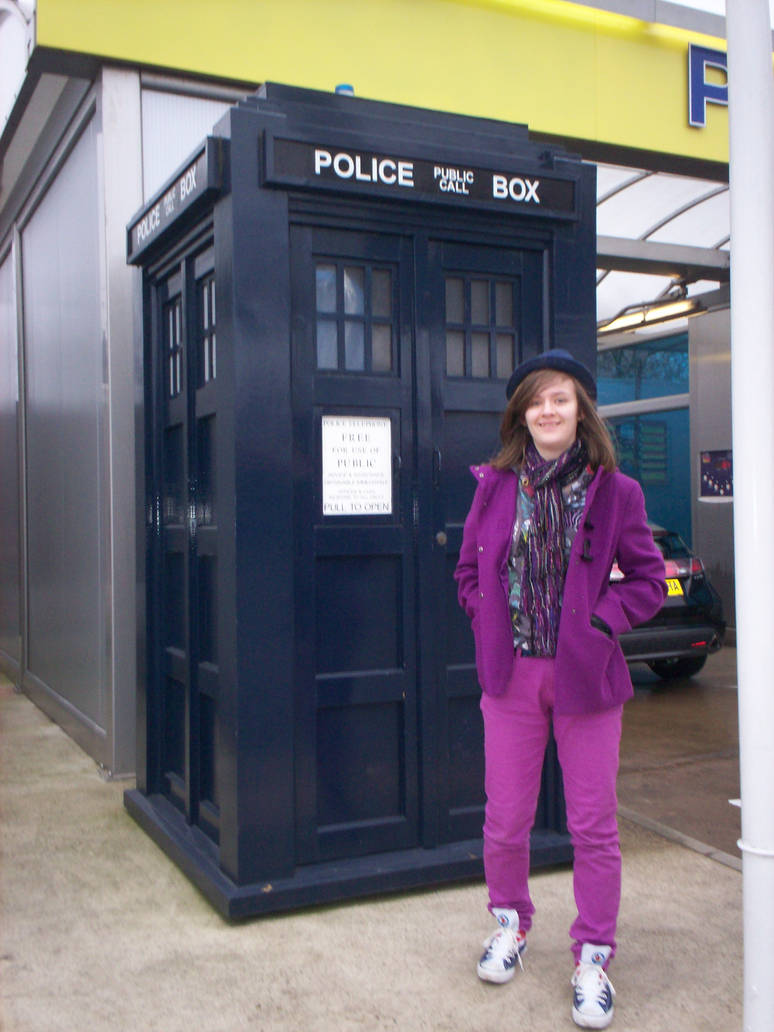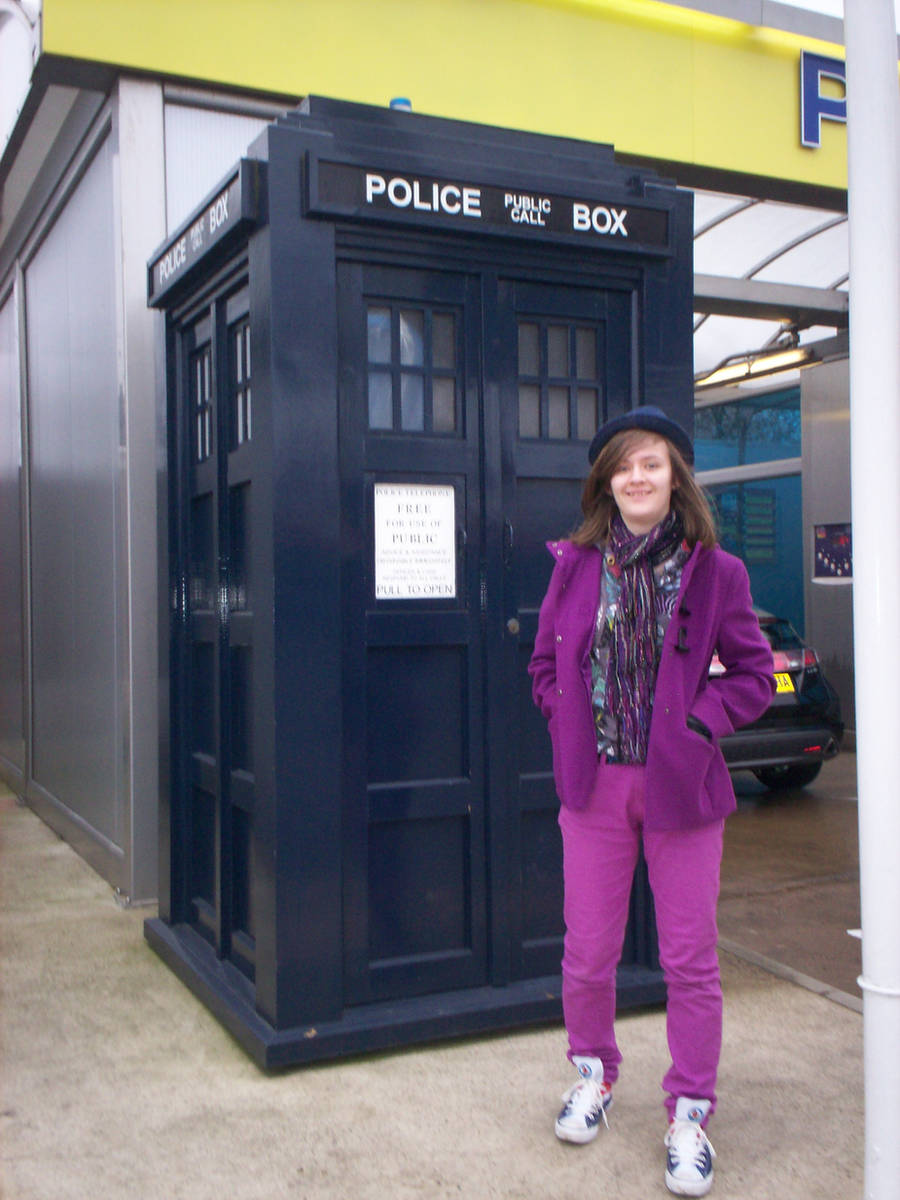 Watch
When to York to-day.
Let me just say, I have been more purple than that.
I was at a place & look what I found. The Doctor's TARDIS.

Said place is a petrol station just outside York, right next to the B&Q. You can't miss it, they have a blue & red Dalek on the roof.
This is the last photo for now, I promise.