This is a list of all of the HoloCoffee types. ;v;
All HoloCoffees go by normal traits, but depending on a certain breed, there are exceptions that are worth taking a note of.
NORMAL
- This is the most
common
type.
- These HoloCoffees go by the typical traits: liquid mane and liquid tail. They don't depend on any element other than their liquid to stay alive.
- This type varies a lot in personality and in look. To tell the difference, pay close attention to their liquids and overall features. If they have typical traits including accessories, then they are considered normal.
- The only time HoloCoffees are considered the other breeds is when abnormal traits come into play, such as them being made of crystal or having frozen liquid.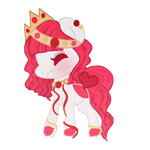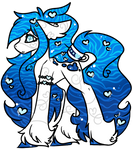 _________________________
MOCHAFAWN
- Common
- MochaFawns are made of chocolate.
Notable traits:
- No liquid in mane (common)
- Liquid in mane (ultra rare)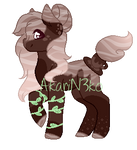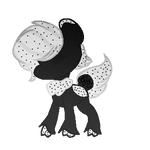 _________________________
ICE
- Uncommon
- Are only seen in the late fall to early spring. In the early spring, they migrate to somewhere that has cool temperatures.
- COLD LIQUIDS ONLY!!!!! If they have any hot liquid inside of their bodies, they will melt.
Notable Traits:
- Frozen liquid
- Usually seen with cooler colors, such as blue.
- If they have anything other than blue or white, it's rare.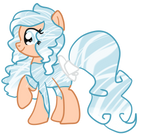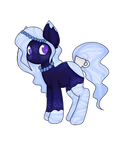 _________________________
CRYSTAL
- Uncommon
- Can be seen year-round, but they are harder to spot in a crowd
- These ponies can have any liquids in their bodies.
Notable traits:
- Crystals in body (required) (around their eyes, on their hooves, or on their back)
- UNICORN TYPE: Must have a crystal horn
- PEGASUS TYPE: Must have crystal wings
- Crystals must be the same color as their liquid (because the crystals hold the liquid in place)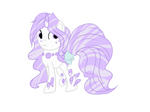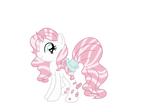 _________________________
ISLAND
- Uncommon
- Mainly seen around the summertime; they are not seen a lot in the winter
Notable traits:
- Island brews/fruit juice is common for this type
- Can have seashells or aquatic creatures in their liquid (common)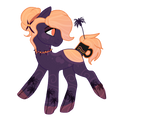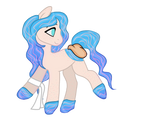 _________________________
CANDY
- Rare
- Seen all year-round
Notable traits:
- Candy throughout their liquid and near their cup and/or flank (required) (The sugar is how they stay sweet and active!!)
- UNICORN: Must have candy horn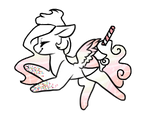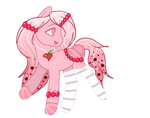 _________________________
STEAM
- Rare
- Can be seen around hot springs
Notable traits:
- Steam around their bodies (required)
- LIQUIDS: Hot liquids only
- This type is the ONLY type that can have steam tails.
NO EXAMPLES YET
_________________________
GALAXY
- Adopt/Auction only
- These ponies are rarely seen; they are always lurking around at night. They are never, ever seen in the daytime.
Notable traits:
- Stars in their liquid (required)
- Every color in this breed is common. However, red and/or green is considered rare
- LIQUIDS: Any liquid is allowed
- Mystery liquid (common for this type)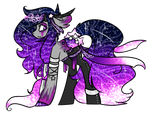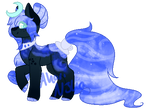 _________________________
POLLUTED

Note: The Polluted breed is always broken, because they are sick. The only way to get "better" is to go see the HoloCoffee doctor (WIP.) The doctor will heal the Polluted from their spoiled liquid and their original breed will be revealed.

- Adopt/Auction Only
- These ponies are never, ever seen; they are always in their households and never come outside.

Notable traits:
- LIQUID: MUST be spoiled liquid
- Dark/grayish colors (common)
- Vibrant colors (rare) (The more vibrant the color, the more toxic)
- Crack in their cup (required)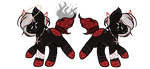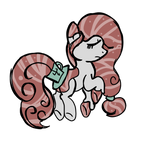 _________________________

SKYFALL

- Adopt/Auction Only
- This type lives up in the sky, so you normally do not see them

Notable traits:
- Large and fluffy ears (required)
- Wings (required)