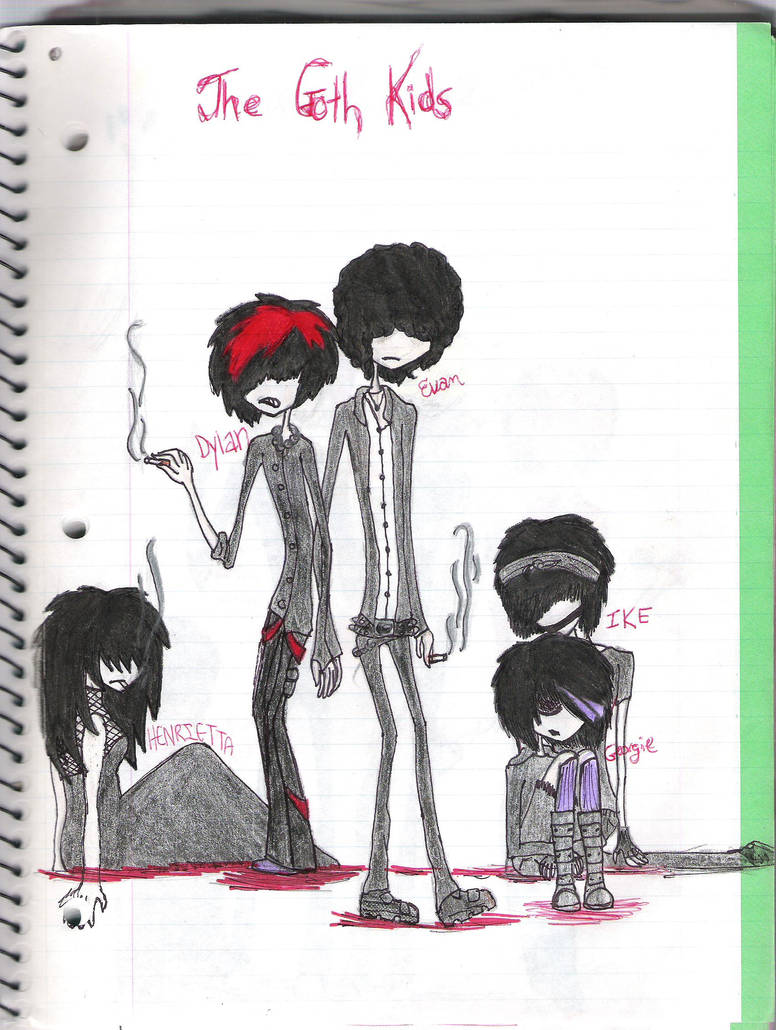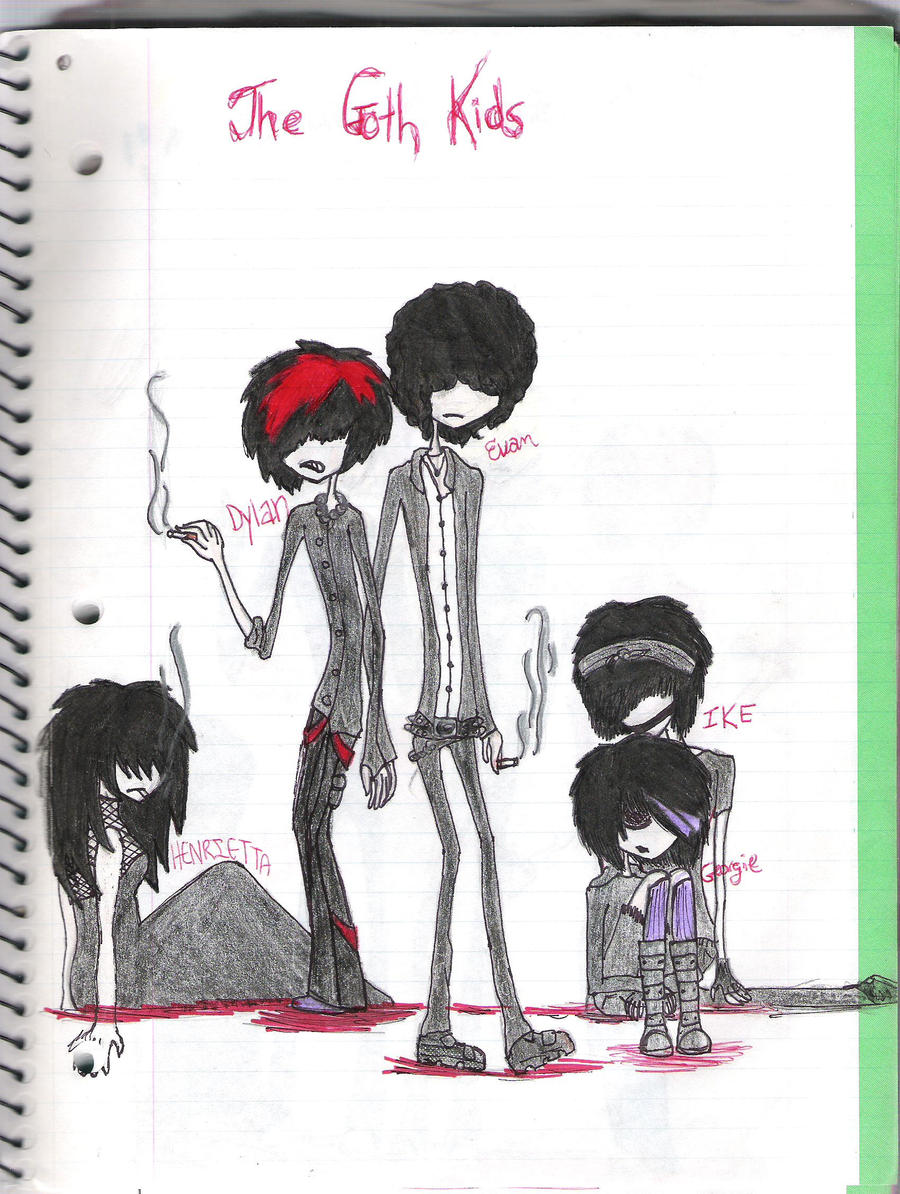 Watch
Haha a doodle of the Goth kids from South Park. There's Henrietta sitting (I didn't draw her fat enough) then Red Goth (Dylan) and Curly Goth (Evan) yes they're holding hands if you were wondering. And there's KinderGoth (Georgie) who's hair I put purple streaks in for some reason and Ike Broflovski cos he would just be an awesome Goth. And yah this picture totally implies Red/Curly and Georgie/Ike


To the Goth kids stupidity is the essence of the conformist mind
Reply

I like Georgie/Ike

Reply

you put Ice in there! (Goth Ike) Yay!!!!! I'm making a fanfic about hat
Reply

I've just always seen Ike as a Goth. Oh really? Wanna link me? I'd love to read it when it's up

Reply

Um..... because im a total n00b I dont know how to post writings...... do you just put it in the journal? I'm such a n00b.... T_T
Reply

What's really funny is I'm a noob too and I have no clue how to work anything. D:
Reply

i figured it out.... but i don't use the word document thingy that they like on here...... so I can't upload my fanfics T_T
Reply

Oh Henrietta <33

I have such a fancrush on her it's ridiculous. She's awesome.
Reply

I LOVE Henrietta, she's so...in your face :3 Dylan's still gotta be my fav Goth though!
Reply
;A; I think you're cool...you're feeding my love of Red/Curly and Georgie/Ike, oAo <3
Reply