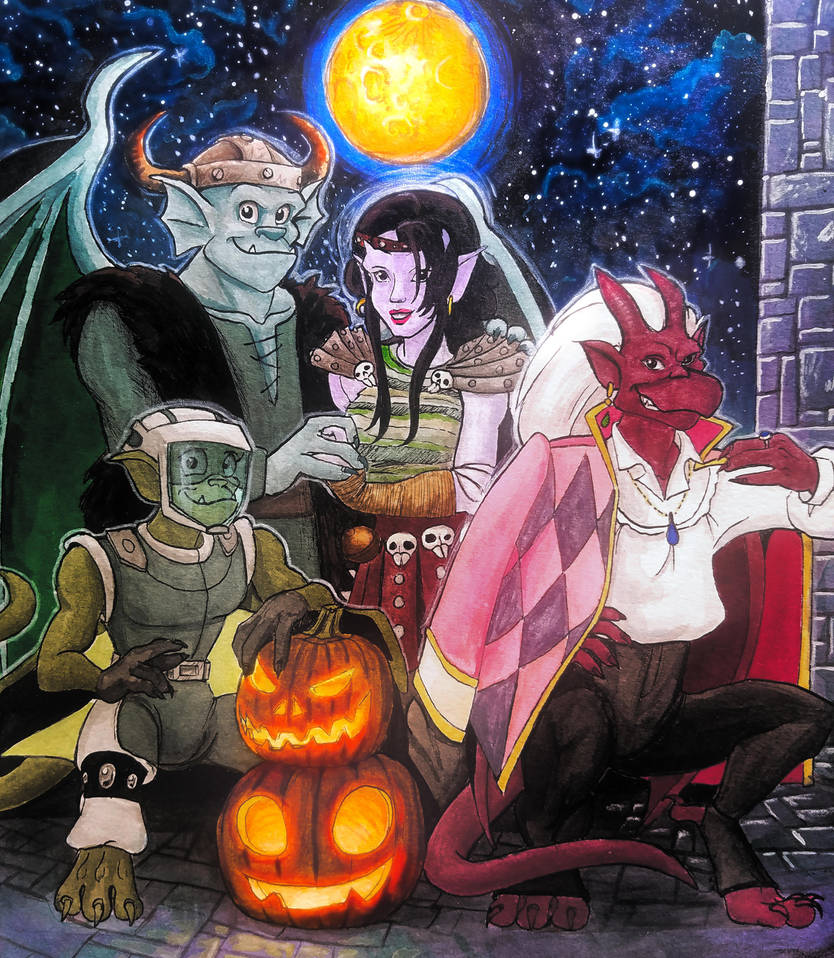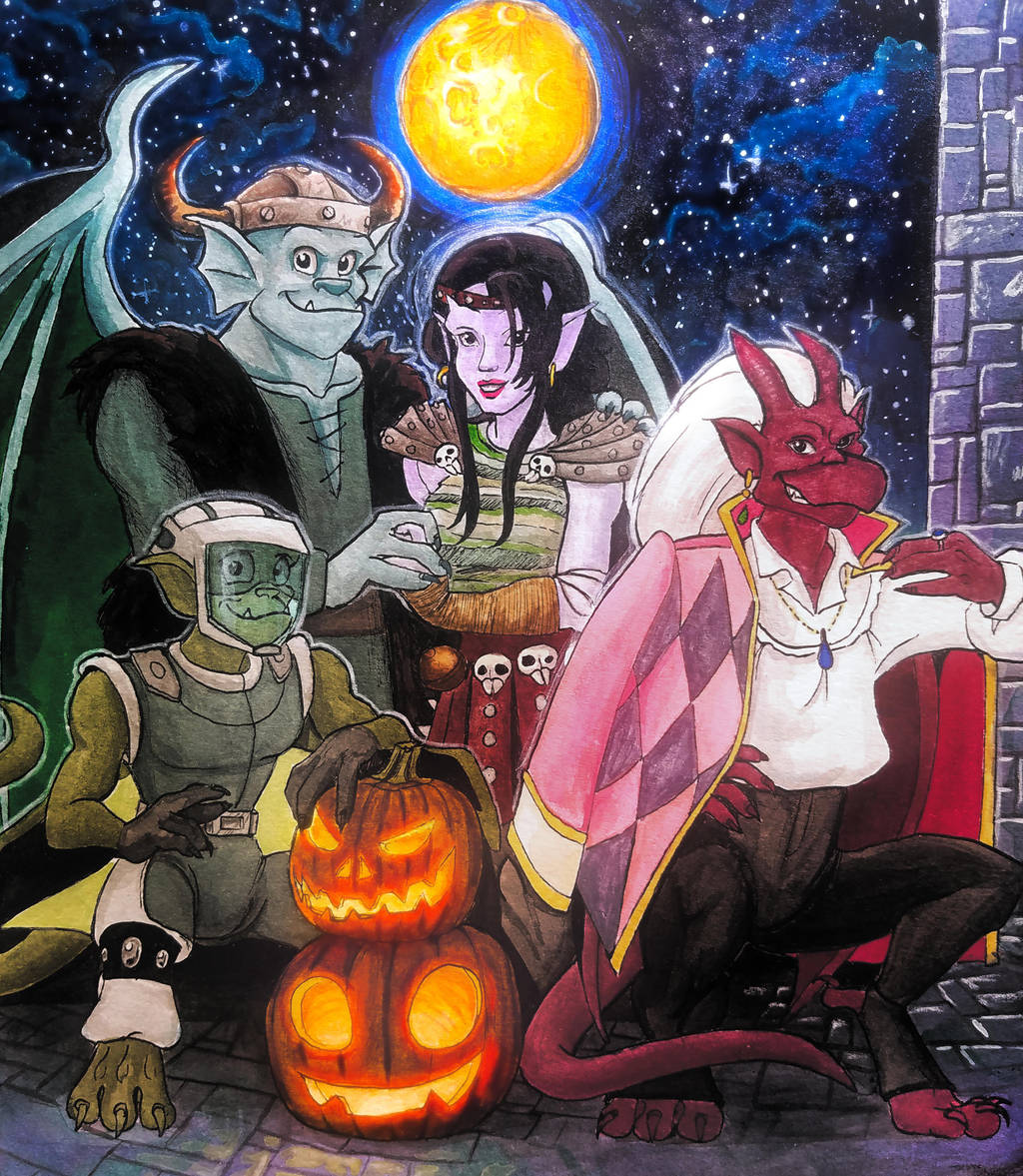 Watch
Edit: I was kind of sleep deprived when I first posted this and I kind of didn't realize what a horrible job of editing this I did. Here's a better version /edit
So this is what one of the last polls was for. After I posted it I was like "wait a minute... these guys have bad history with Vikings. They probably wouldn't want to dress up as them!" But then it occurred to me that they would probably really appreciate a movie that's about a group of humans overcoming their prejudices against the scary things with pointy teeth that honestly aren't that bad once you get to know them?
Last Halloween's drawing:
Gargoyles Halloween
Next year I want to draw them doing things other than "posing for a photo"

BROOKLYN AS HOWL!!!!!!!!!
Reply

I love your art! Great work with the colors
Reply

Reply

This is great~! I love this! XD
Reply

AWESOME!!!!!!

Reply

These guys look amazing! Great job!
Reply

Thank you!

Next year I want to draw them doing other things than just "posing for a photo XD
Reply

Awesome! I'm currently working on my draft for the third chapter of my Gargoyles fanfic.
Reply

Nice!

Reply

Yeah. I was thinking the reason why Elisa didn't call the ambulance to the hospital is because her phone was out of battery life and she went to her apartment to go get her charger while getting a first-aid kit for the two brothers. What do you think?
Reply

I have a difficult time believing that Elisa is the sort of cop who would let her communication equipment run out of power. Even if her communication system were destroyed, she probably would be able to just use a pay phone. Or get a random nearby citizen to let her borrow their phone and/or med kit.
*ponders more* I would suggest having the boys go to the hospital and after recovering have them resolve to track down Goliath to thank him for saving them - since the only reason I can think of for Goliath taking them home without an already established friendship with them would be that they have something obviously not human about them, or it's the end of the world and there isn't really functioning hospital to take them to - but if you really want them to meet by Goliath taking them home, I'll suspend my disbelief.

Reply