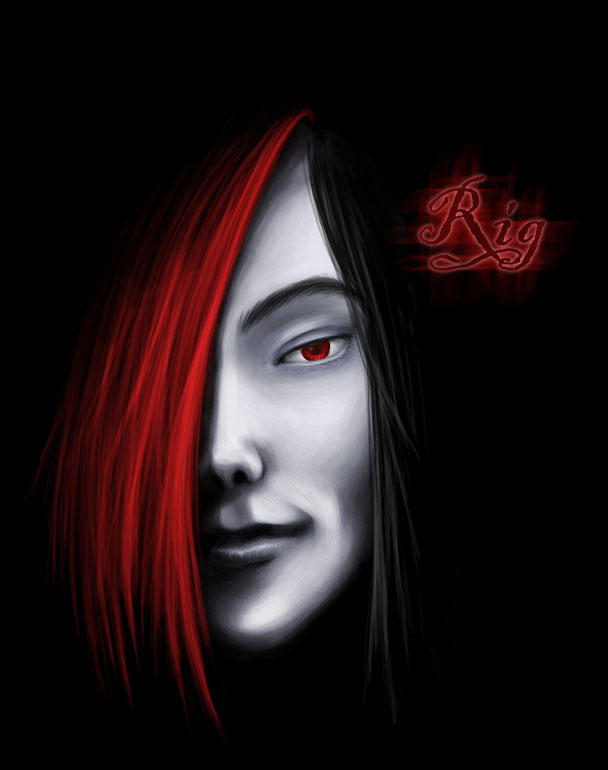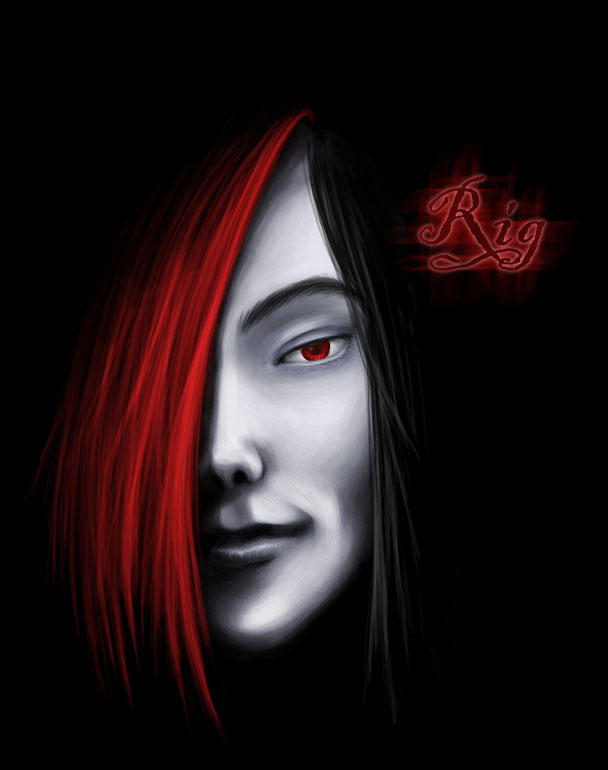 Watch
Name: Rig
Age: Uncertain (millions of years younger than Az, anyway)
Birthday: He celebrates it on the first of January. Because he doesn't know when it was, and wishes he did.
Residence: Turmstrand, the Hall of Justice
Title: Archangel of Justice, Captain of Justices
Areas of Expertise: the rights and well-being of women and children, Gruesome torture
Talents: Swordsmanship















...Because it's just better off the picture itself.
Another realistic portrait? NOWAI!! I'm having too much fun doing this. Who knew I could do something besides anime-derived stuff? omfgwow.
And now you can see the fact that Rig actually has an Asian appearance! Who knew? You'd never know from any previous drawings. But in my head, he's always been that way.
Asian eyes are so M F-ing hard to draw/paint/whatever. SO hard. Even with references.