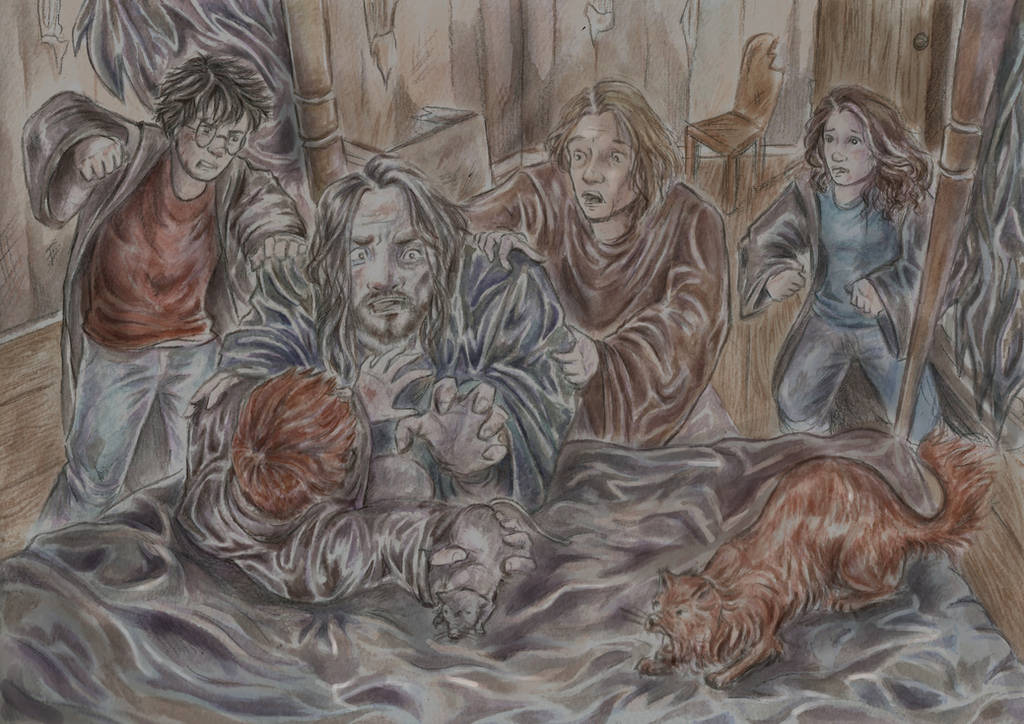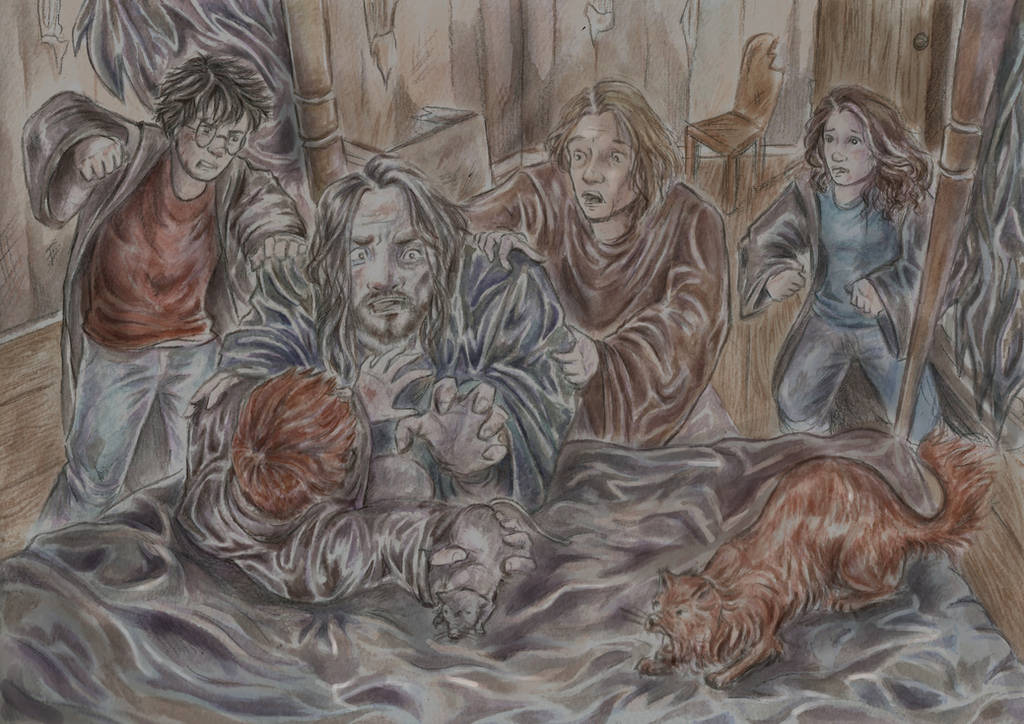 Watch
Moony, Wormtail, Padfoot and Prongs
I like this chapter

I considered doing a flashback sort of thing for when Remus is talking about his time at Hogwarts but I really wanted to do an 'action' scene so went for this instead...And the hardest part? Crookshanks! Honestly, I do not know where to start when it comes to drawing cats - or any animal for that matter!

Look at little Harry, so cute, trying to punch Sirius.

Reply

really awesome scene, full of action!!
Reply

Yeaaaahhh, Crookshanks in the other one was cute, but this one looks pretty mangy lol! Pettigrew looks great, though.
What a freakin' amazing perspective.
So much action! And the wrinkles!!
What an amazingly perfect deranged expression.
Goodness. I get goosebumps.
Reply

awesome movement and action here!
Reply

Reply

My favorite chapter in my favorite book in the series! Great action in the poses of the people and animals and Sirius is truly scary looking (as he should be).
Reply

thanks

i like this chapter too. Can I ask why it's your favourite? Just curious

Reply

It's very dramatic, exciting and tense! You finally learn the big secret of how Sirius was framed and how Peter was a traitor. Also the part where Sirius and Remus were reunited made me cry. I also cried at the part in the book where Sirius told Harry that he would always have a home. POA was also my favorite book because the plot was so good. JKR really broke through as a writer and the story began to pick up steam and become more serious. Also it was the first book that introduced the Marauders!

Reply