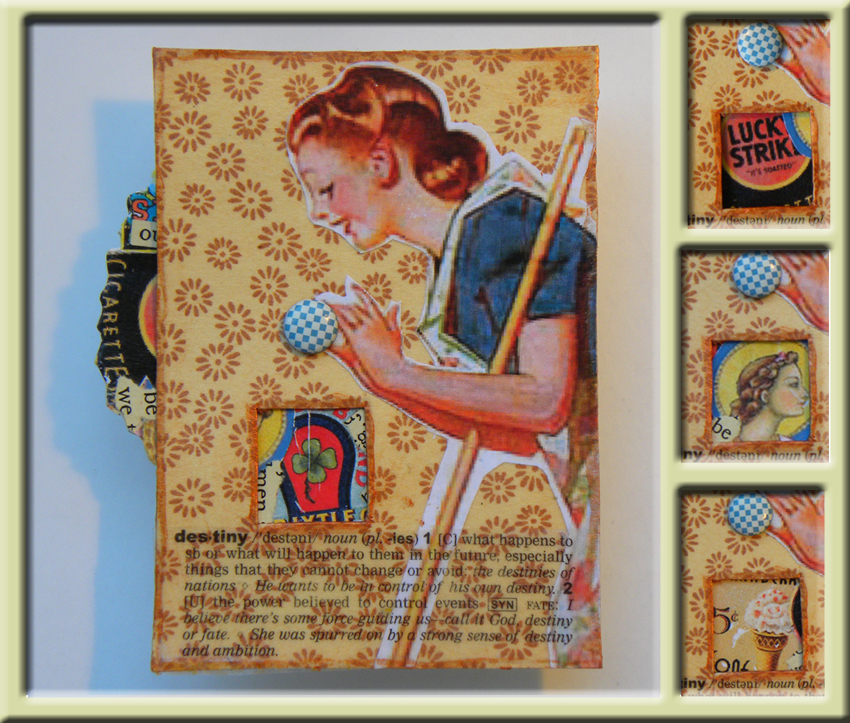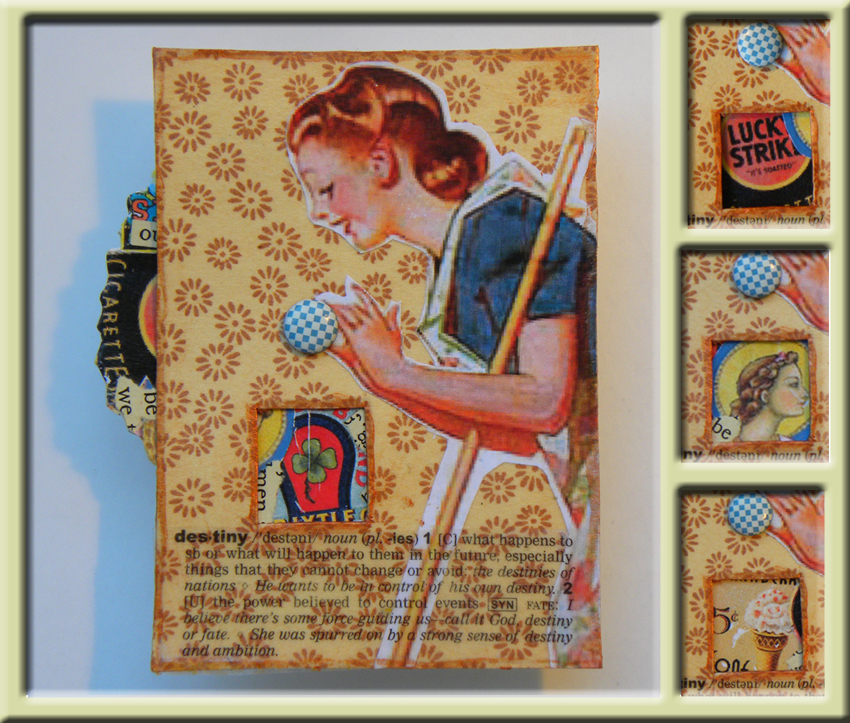 Artists Trading Card
6cm x 9cm

Collage

Interactive construction - the wheel sticking out at the left is affixed to the back of the card and rotates to show a range of pictures (mostly taken from 50s ads and product labels) through the little peep-window in the front. Some sample peeps are included in the composite picture above, but there are more.

This card is for left-handers! The wheel was meant to stick out on the right (to be rotated by my dominant hand), but the picture wouldn't work out that way.