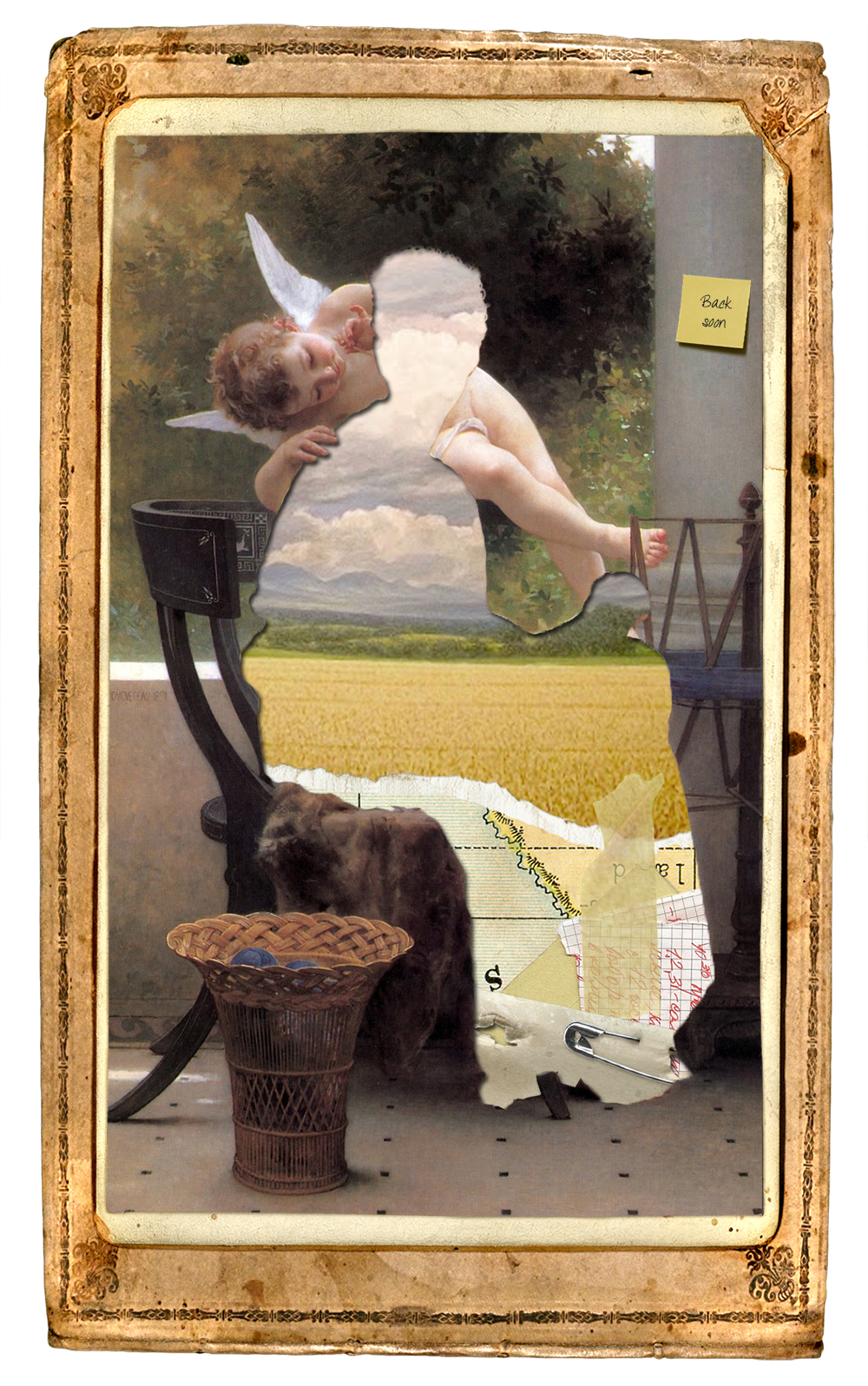 Digital collage.
For a challenge over at #
AlteredMixedCollages
to use Bouguereau's
Le Travail Interrompu
[link]
in a collage.
I actually am not wild about the woman in the painting (I think she has a somewhat banal toothy leer), so my response to the challenge was to remove her from the picture entirely. (Although I too might be tempted to disappear if I had an annoying child trying to poke things in my ear!)
Challenge Gallery is here:
[link]
Torn papers from ~
vikyvampirs90
and
Designer Digitals
[link]
Where she disappeared to ~

Nice style! Like Magritte used a computer
Reply

Wow. Imagine what he would have come up with!!
Reply

Reply

I like it! I like it muchly.

... And what on earth is that cherub trying to stick in her ear, in the original? And what is she holding?
Reply

I have no idea what he's sticking in her ear. An arrow? A chopstick? eeew

She seems to be holding a ball of blue twine or thread - there is a basket of them next to her, and what looks like a weaving frame with blue threads in front of her.
Reply

Perhaps it's a knitting needle, in that case? Tsk, hasn't he heard of the "nothing bigger than your elbow" rule? Cherubs these days!
Reply

Reply

That's very interesting take on the stock! Well done!
Reply

Reply

It's sunnier outside without her.
Reply

What a great and novel approach. Love it.
Reply