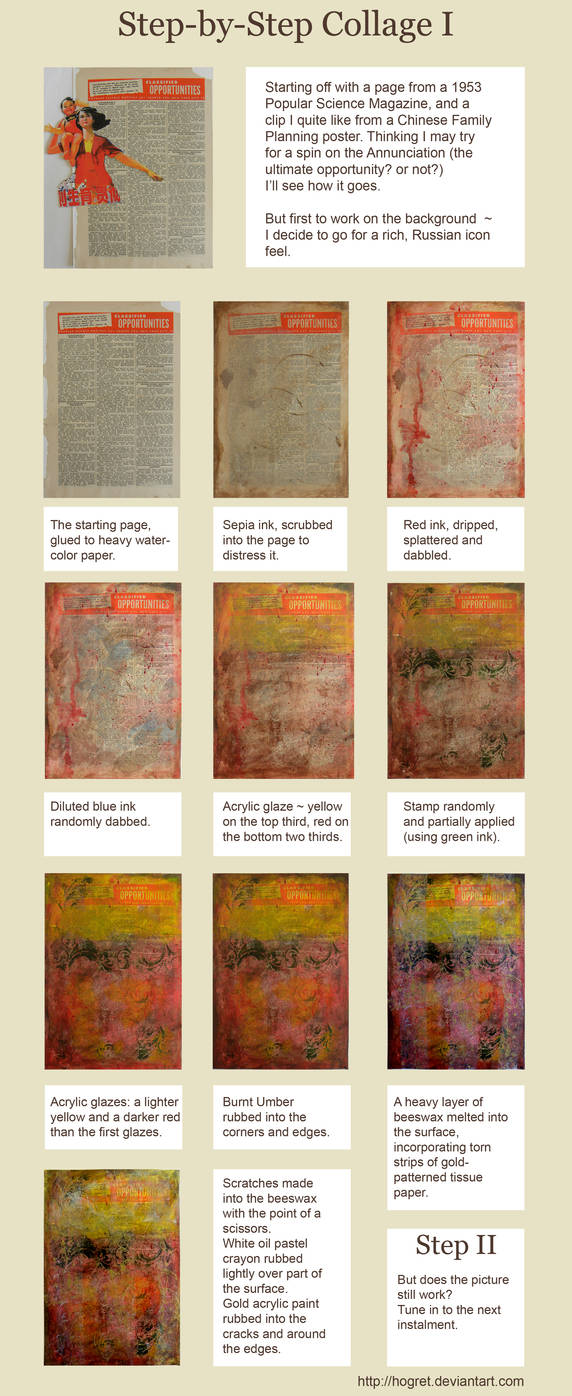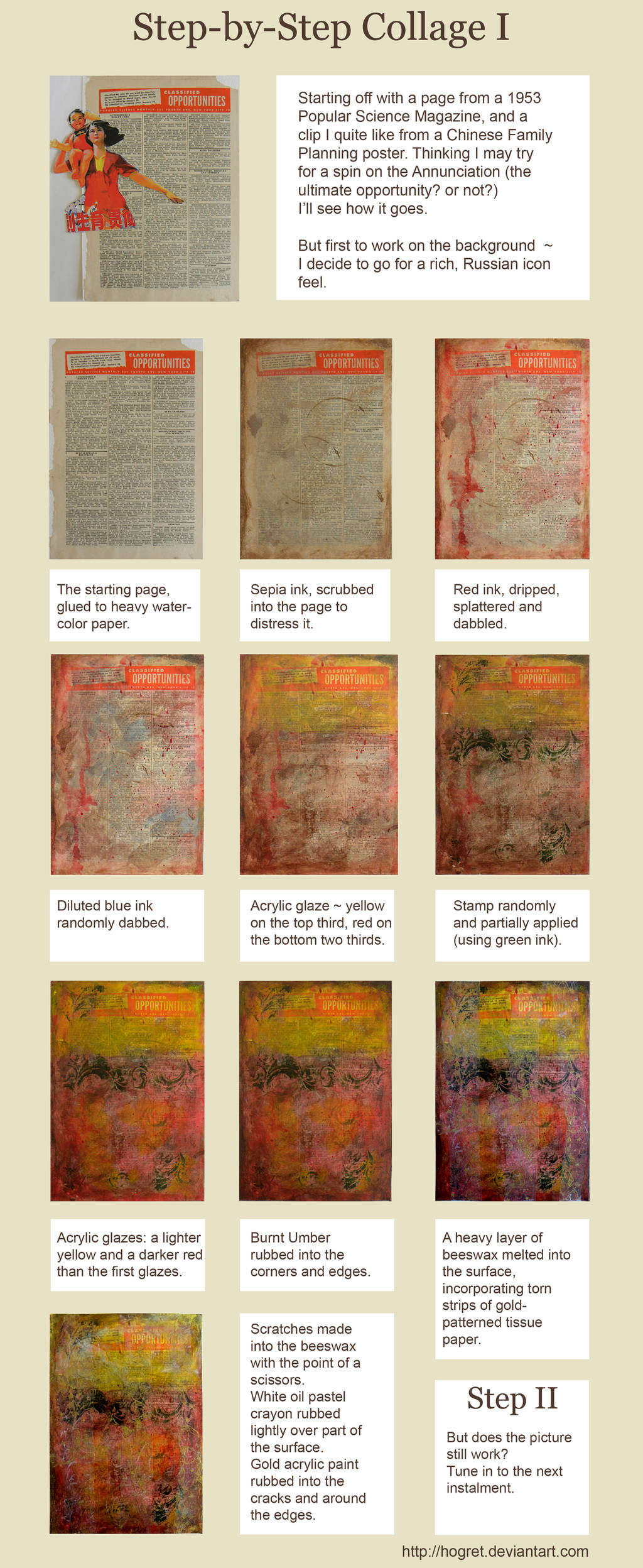 A journey though creating a collage background.
Starting with a simple text page and adding layers and layers of finishes.
This is not intended for you to replicate, as you will undoubtedly have your own inspirations and aesthetic preferences, but I was interested in tracking my own process.
It is worth remembering that there will have to be a sequence in the media you apply.
Ink (or watercolor paint) has to go first because it absorbs into raw paper.
If you want to sketch with pencils or marker pen, you would need to do that next, because they don't adhere too well to acrylic glazes.
Acrylic paint goes next, and last go oil-based media.
You need to leave beeswax until pretty much the last step, although you can still apply oil pastels over it.
Ink stamping can happen anytime up until you use an oil-based medium.
Finished collage: