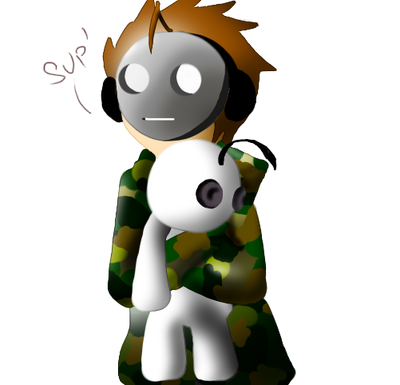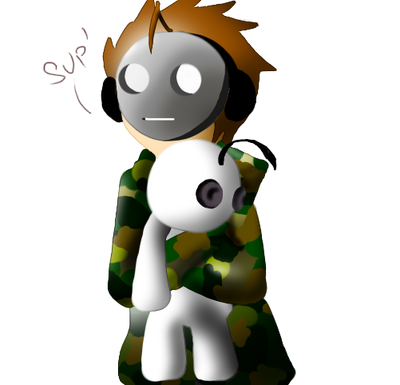 just a little fan art for cry, it seems too much PewdieCry fan art
so i'm making one for Cry..
sorry, it's messy as usual ...

i can say, this one is simple, because i make it w/ fringe, so it doesn't take long time to finish it up..
That would be the most awesomeness thing if Cry had a giant Cry-plushie like that! He would carry it around everywhere and sleep with it too.
This is cute

Reply

imagine that he is grabbing the cry-plushie (with trembling hands) when he plays horror game...
and of course when he is sleeping, hopes that slender doesn't come for him

Reply