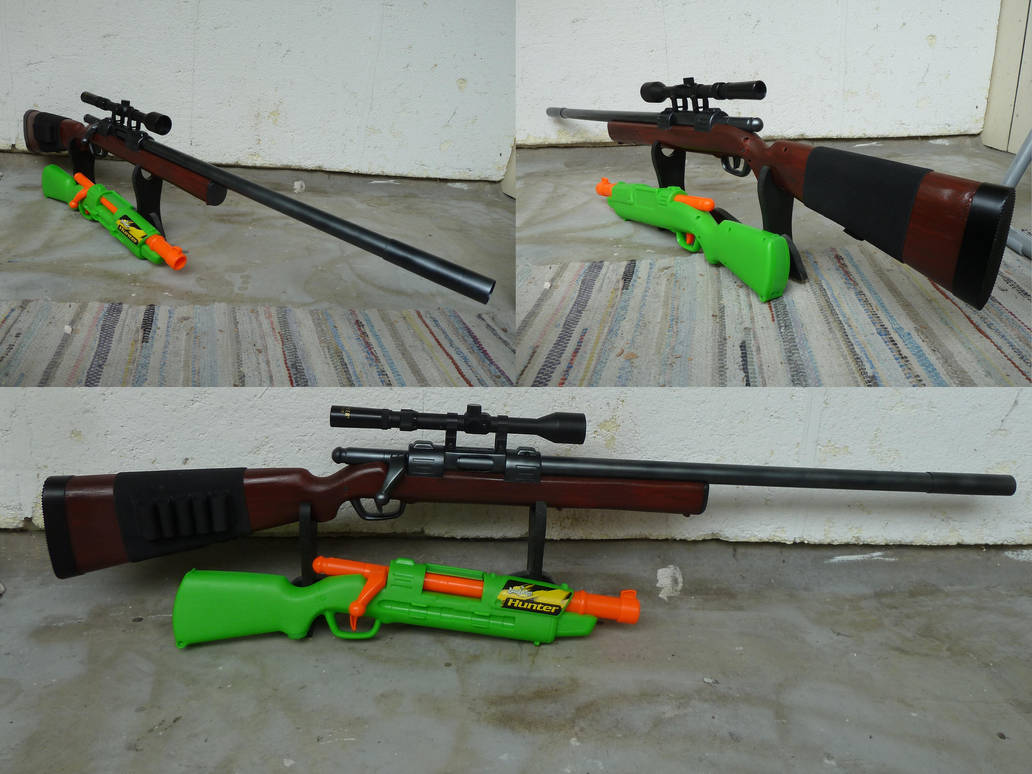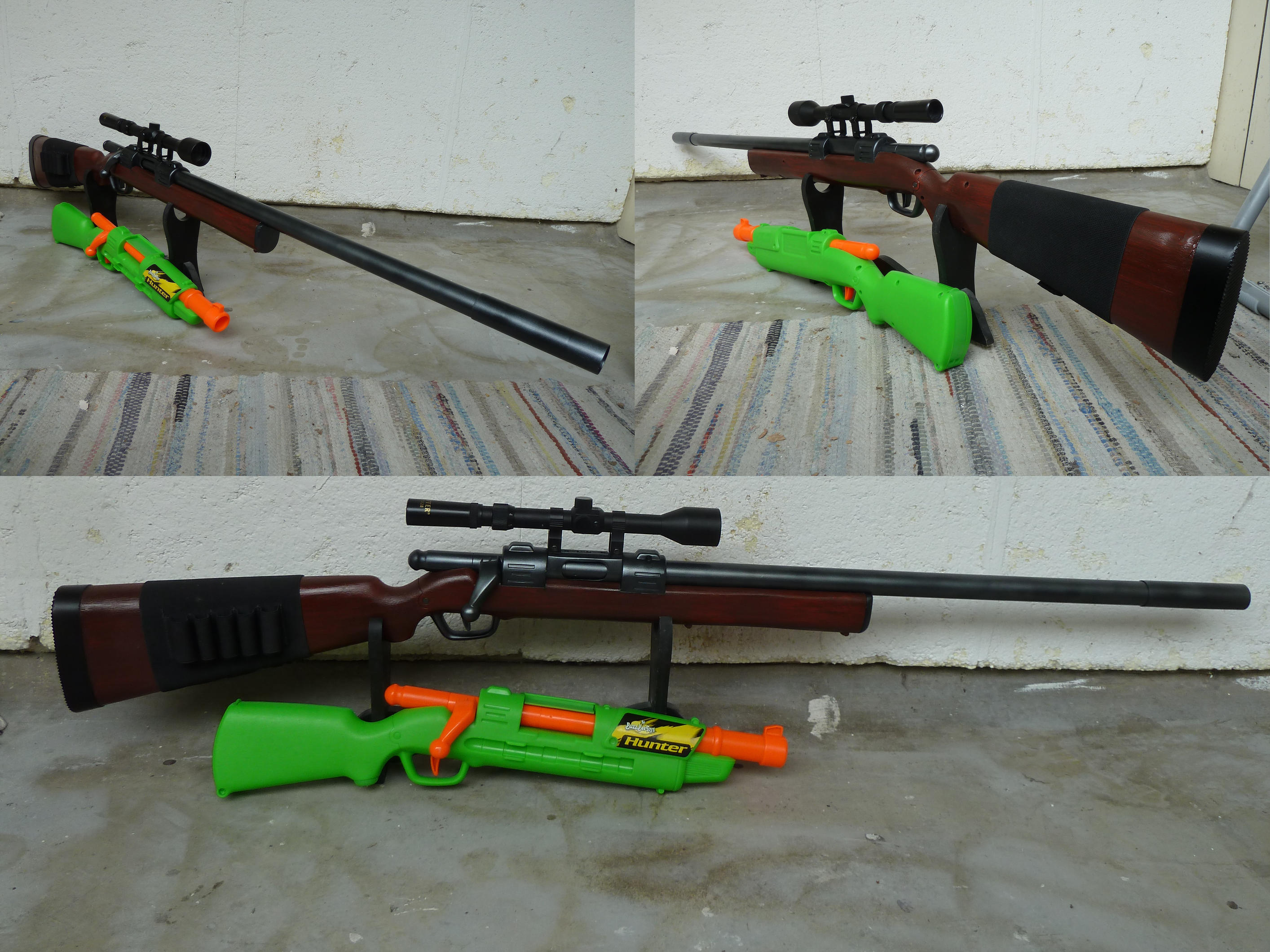 As requested I made some pictures with slightly better light (unfortunately it is cloudy today) and a higher resolution. I also included a stock Hunter to show off

The modified blaster holds 8 shortened elitedarts and gets ranges of 20m (60ft). It is 117cm (4ft) long and weighs 1.7kg (3.75lbs). Looking forward to your feedback and criticism.
Edit: You can zoom in one the picture twice.