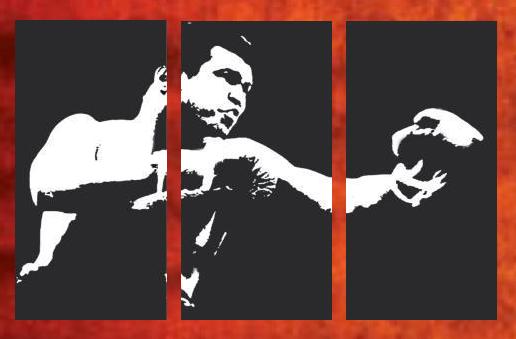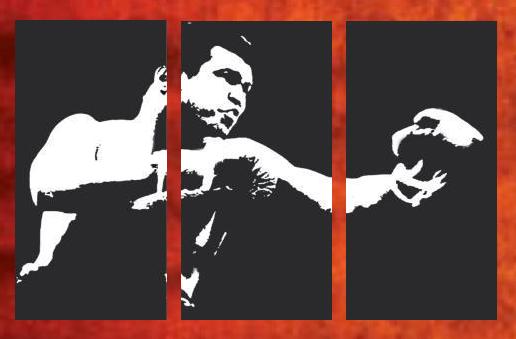 Watch
Aaron Hodgson (Hodgy) excels in offering quality, value for money, hand painted pop art paintings for sale. Very specific styles are employed to complement contemporary decor of homes, offices, clubs and restaurants. I also specialise in Wall Murals for any space.
I believe that anyone who wants to have some art for their home shouldn`t have to shell out far over the odd`s for a piece of Artwork, therefor i try and keep my prices as low as possible.
Art for the masses – it`s the FUTURE!

Each original pop art painting offered for sale is individually hand painted on quality, multi-primed, pure cotton canvas, stretched over a hardwood frame with tensioning pegs in each corner. Only the best available paints are used which will retain their stylish subtleties for years to come. Canvases are stretched over 2 1/2cm deep frames and have unblemished edges which are included as part of the painting. This format allows immediate hanging without requiring frames.
I also take commissions for any pics you have of your Family/Friends, Band?, etc. This costs an extra 10.00 GBP on top of the base price for the size of canvas you want. Please visit my Customised Commissions page for details on how this works.
Please check out my gallery for some fantastic Wall Murals and Pop Art designs on canvas.
Lets paint!!
PRICES AND POSTAGE;
3 x 30cm x 60cm
UK = 15.00 GBP Postage
EUROPE = 30.00 EUR Postage
US = 45.00 USD Postage
REST OF WORLD = Please email me for details
Insurance is included in Shipping costs.
GREAT DIMENSIONS – 3 x 30cm x 60cm
These are original paintings. Not prints.
* Secure/Quality Packaging: dedicated to safe arrival of my paintings.
* Please note: These are handcrafted artwork paintings not products, everyone is different, and although I do my best to avoid differences, it may work out 1 – 2 mm to either side. It's just a part of freehand painting. However I'll never ship out paintings that I wouldn't hang in my own home.
Make your bid for this unique POP ART now! A perfect look for any living room, bedroom, cafe, bar, studio, dj room, game room, office, etc. These fantastic painting`s have a classy enough look for your house and yet, they assist in expressing who you are and what you like to your visitors…..They're a conversation piece no matter where they hang!
FAQ
Q. – How much is shipping?
A. – UK = Royal Mail flat rate UK shipping is 10.00 GBP, insurance included in price. They can also be picked up from the East End of Glasgow.
US = Royal Mail flatrate to USA is $29.00 USD.
International shipping depends on buyer location, please mail me prior to ordering and i will quote you.
Q. – What are the pictures painted on?
A. – They are painted on 3 x 30cm x 60cm artist quality canvas and high quality arcylic paint is used. Every canvas is also varnished.
Q. – Can I get custom colors to match my home and what colors are available? How do I request my custom colors?
A. – Yes, i`ll paint you custom colours at no extra charge. Just mail me when you place your order and i will do this for you. You can get any colours you wish.
Q. – What are the measurements of the paintings?
A. – This painting measures exactly 3 x 30cm x 60cm x 2 1/2cm. Other sizes are also available, please ail me for details.
Q. – Do they come ready to hang? How do I hang them? Are they framed?
A. – Yes, they are fully framed, fully stretched over a wooden frame, ready to hang on your wall.
Q. – Can I combine shipping if I order more than one?
A. – Yes, for every canvas you order, another can be sent free discounted. Please contact me for details.
Q. – How long until I get my pictures?
A. – Please alow 1 – 2 weeks nationally and 2 – 3 weeks internationally.
Q. – Do you do custom work (e.g. pictures of my family or band)?
A. – Absolutely. Mail me a photo that you would like customised, i mail you back a sample, and if you are happy with it, i will do it for you for an extra 10.00 GBP on top of the buy it now price.
Q. – Do you take suggestions?
A. – Yes, let me know what you had in mind and if the sample looks cool, i may well put it in my listings.
Q. – Are they really signed by the artist?
A. – They're signed by Artist, not the artist that it's the picture of.
Q. – Can you ship to my country?
A. – I'll ship'em anywhere as long as you're aware that you'll be paying for the shipping.
Q. – This is a gift for a friend, can you leave a special note for her?
A. – Absolutely. Just leave a note when you order and i will make sure this is done – free of charge.
Q. – Can you give me a discount if I order more than one?
A. – The paintings are at fantastic prices as it is, but i will consider discounts. Depends upon the amount you wish to order.
Q. – Why haven't you responded to my emails?
A. – I respond to every single email that I get within 2-3 days. Check your junkmail or spam mail. My emails sometimes end up there.
Q. – What payment methods do you accept?
A. – I prefer Paypal, but you can send a check or money order and local pick-up is also available. UK residents can make a straight deposit into my account, i will provide you with my details for this. Please also contact me for Paypal details.
Q. – Are all the pictures signed?
A. – Yes, by the Artist on the bottom right hand corner on the side. Or, you can opt to have it unsigned or with a private message.
PLEASE VISIT MY gallery FOR 100`S MORE DESIGNS!
Any questions, please feel free to email me anytime.
Love to meet new people and making new friends so feel free to drop me a line!
Hodgy