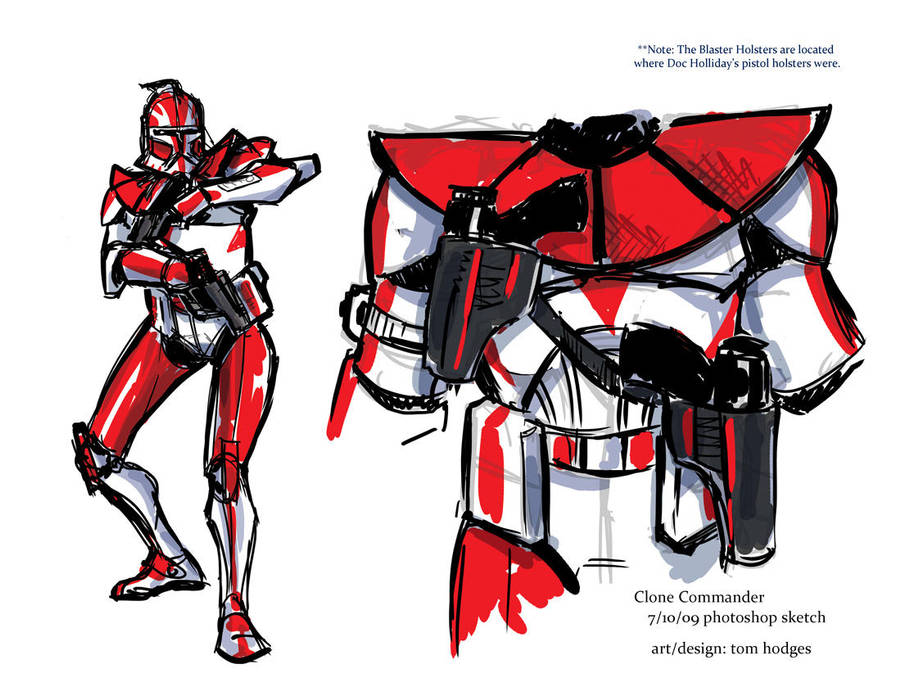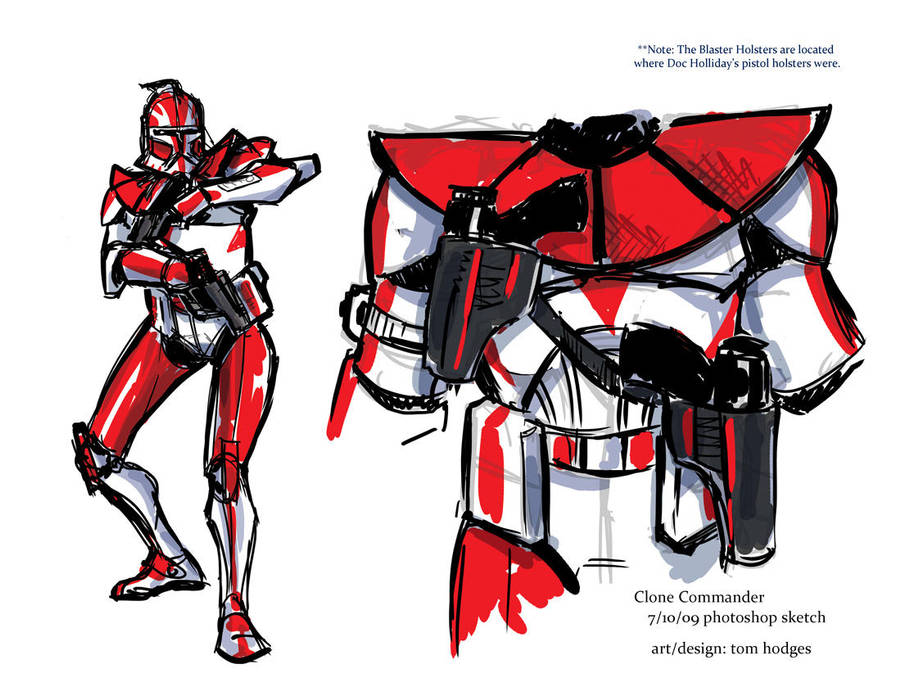 Watch
This was a sketch I did of the new Clone Commander Ganch (feel free to look up what it means... it's pretty nuts! Pablo came up with the name) during the concept stage. Lucasfilm told me to have fun with it, so I did!

I placed his Blasters in a similar placement like Doc Holiday. I also gave him a full chest and shoulder paldren, different from other Clone Commanders. His helmet paint job is also unique.

Photoshop CS4/Wacom tablet sketch.