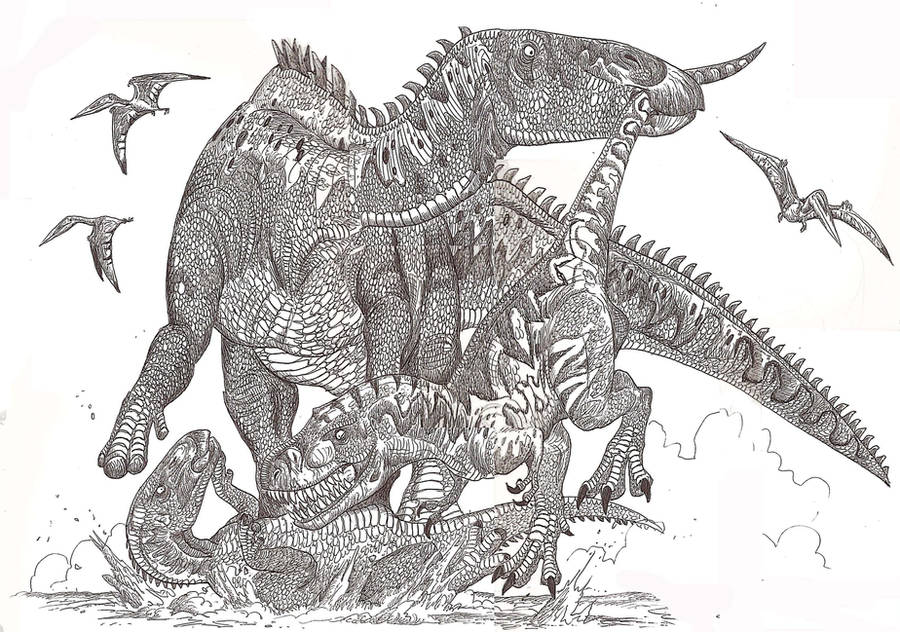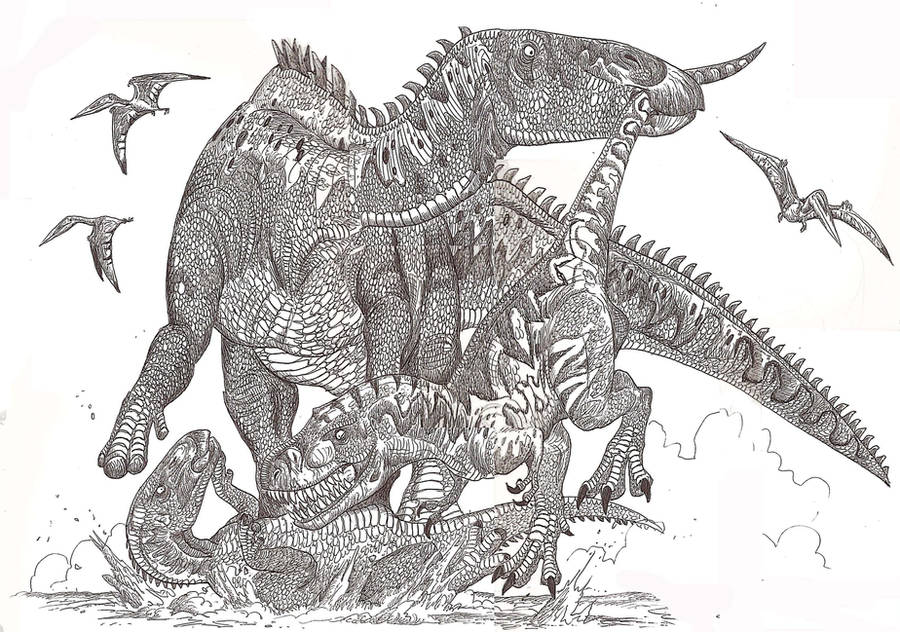 Watch
Un Shantungosaurus defiende a su cría de un Zhuchengtyrannus magnus hambriento.
Zhuchengtyrannus fue un tiranosaurio, emparentado de cerca con el Tarbosaurus y el T. rex, un poco más pequeño (11 metros de largo y unas 4 toneladas de peso) cuyos restos fueron hallados en China.
Y este es el primer Zhuchengtyrannus en DA

A Shantungosaurus defends its young from a hungry Zhuchengtyrannus magnus.
Zhuchengtyrannus was a tyrannosaurid, closely related to Tarbosaurus and T. rex but a little bit smaller (around 11 meters long and weighing up to 4 tons), whose remains were found in China.
And this is the first Zhuchengtyrannus in DA