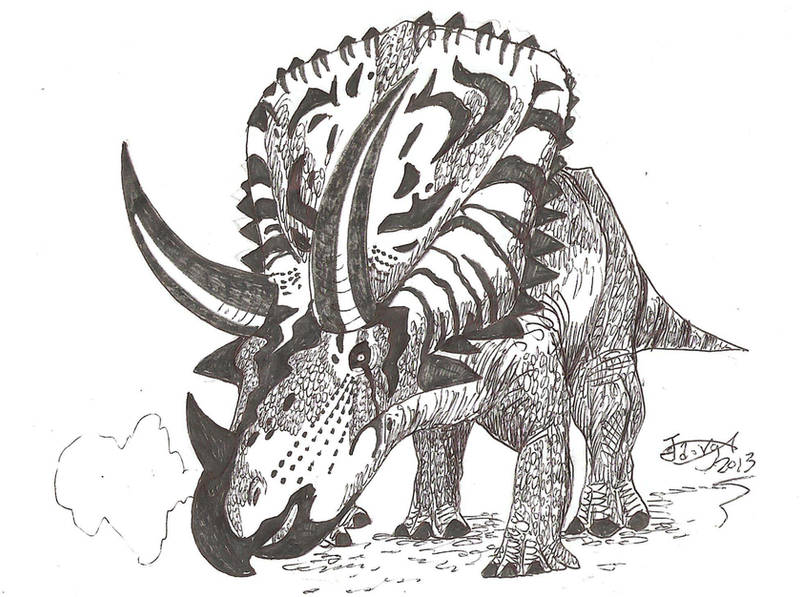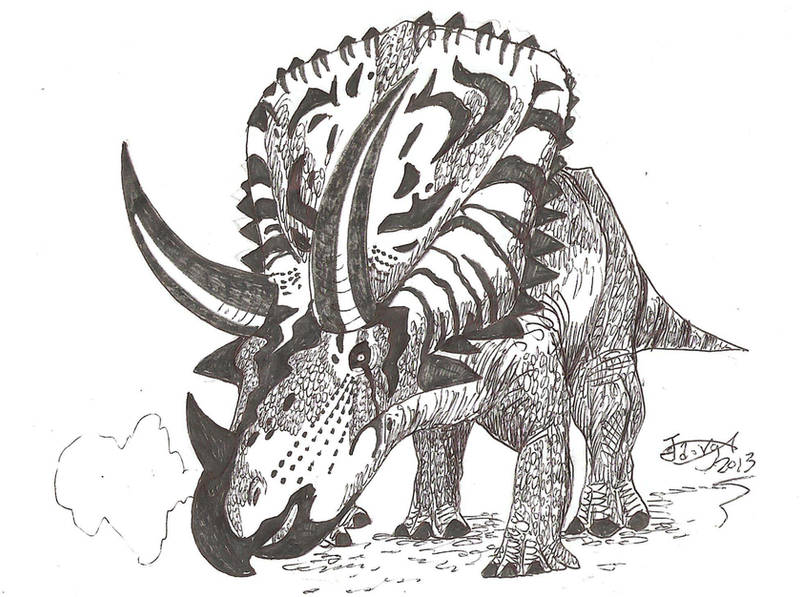 Watch
Judiceratops fue un chasmosaurino (pariente del Triceratops) que vivio en Norteamerica hace 78 millones de años. Su nombre especifico, "tigris", no es porque tenga nada en comun con un tigre (aunque yo me tomé la libertad de arreglar eso

) sino que fue nombrado en honor a la universidad de Princeton, cuya mascota es el tigre (los cientificos que hallaron al Judiceratops eran de Princeton).
Judiceratops was a chasmosaurine (Triceratops relative) that lived in North America 78 million years ago. Its species name, "tigris" is not because it had anything in common with a tiger (although I took the liberty to fix that

) but rather because the researchers who found it were from Princeton university, whose mascot is the tiger.