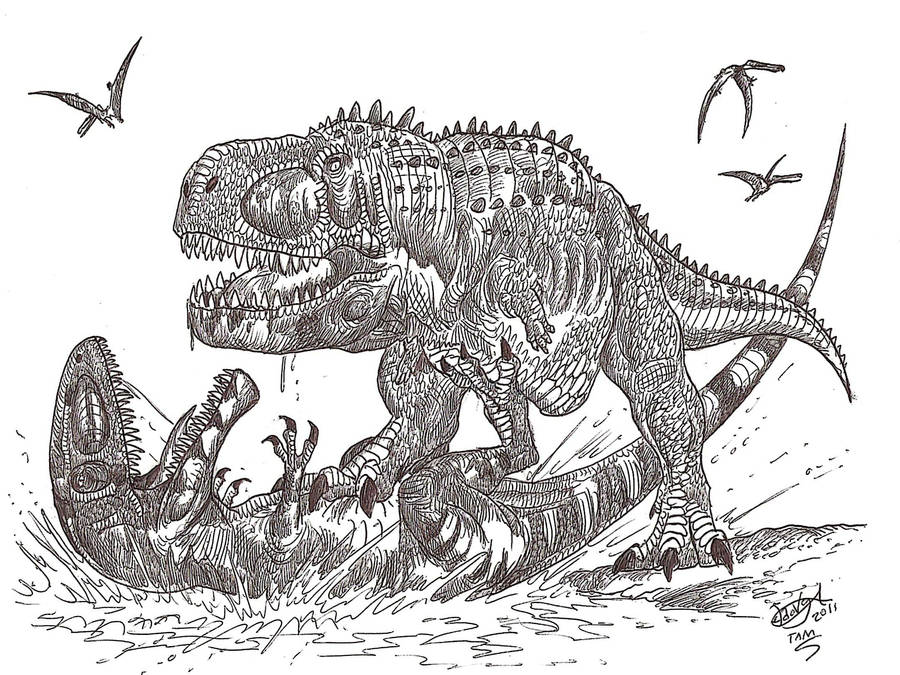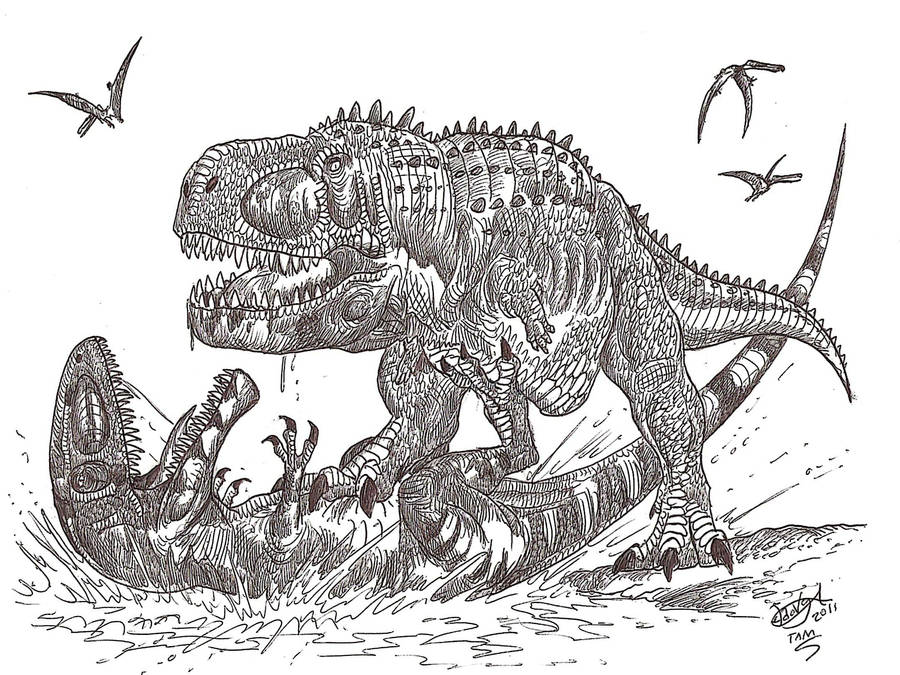 Watch
Un Ekrixinatosaurus intenta someter a un Giganotosaurus joven :>
Resulta que Ekrixinatosaurus era bastante mas grande de lo que se creia (alrededor de 11 metros), probablemente el abelisaurido mas grande conocido, y era particularmente robusto y poderoso. Probablemente era un depredador de caza mayor aunque su tamaņo le habria sido util tambien para robar cadaveres a otros teropodos.

An Ekrixinatosaurus tries to subdue a young Giganotosaurus :>
It turns out Ekrixinatosaurus was much bigger than previously thought (around 11 meters), possibly the largest known abelisaurid, and was particularly robust and powerful. It was probably a big game hunter, although its size would have been useful to scare other theropods away from their kills.