My amazing talented and awesome wife, Cyndi Foster, aka

put together a tutorial for making an eight page mini comic. found here. (
gingco.deviantart.com/art/8-pa…
)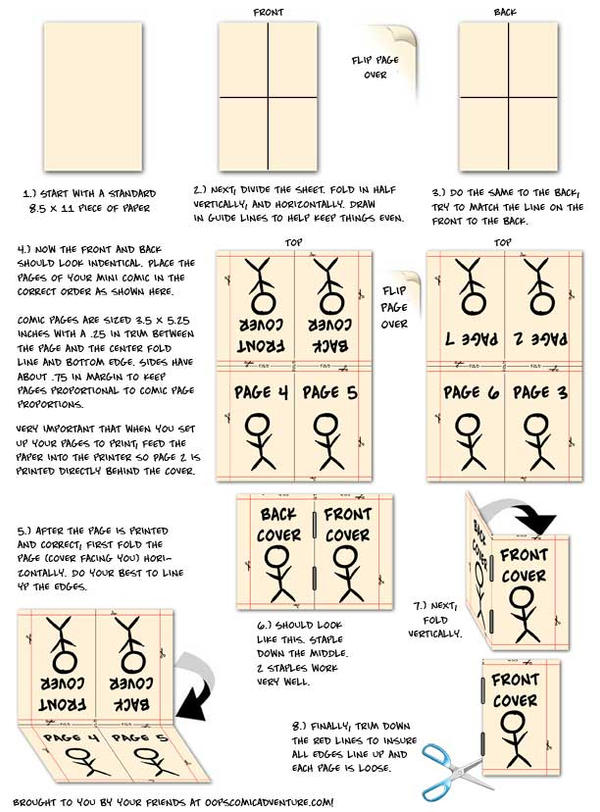 When we do shows, we make a ton of them and pass them out as free samples of our book OOPS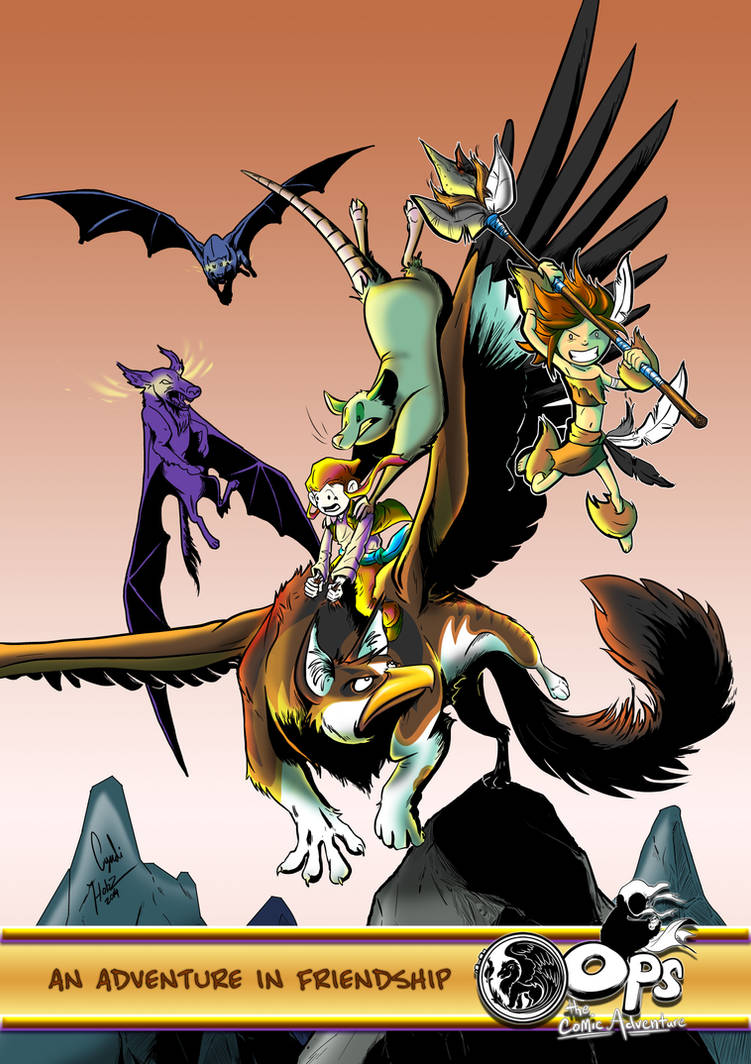 found at.
oopcomicadventure.com/
... its a fun and easy way to get the books in the hands of children, because we don't have to convince their parents to buy a book, and there is nothing better than seeing a kid light up at a free comic, or read it as they are walking away from the table.
she also created templates you can download and just plug in your pages...