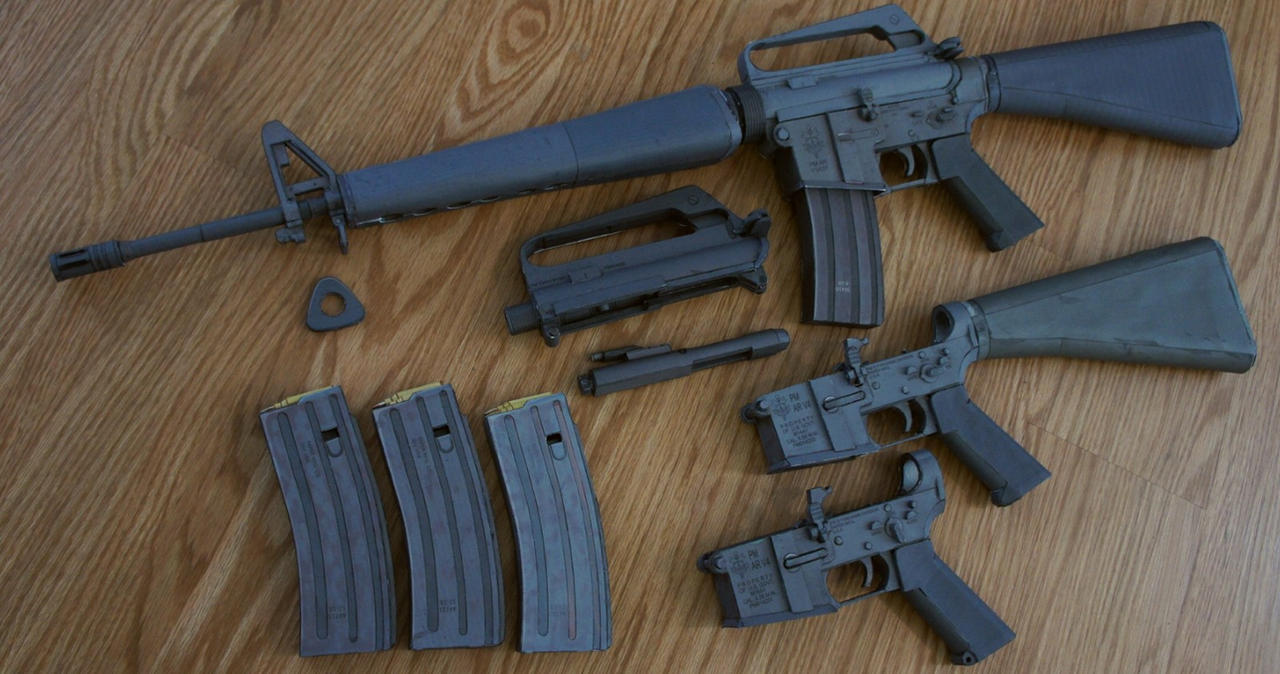 Still some old V3 parts in the "complete" test build up there - it's primarily a test build for the barrel and handguard so I don't waste new receivers on half-baked parts.
The handguard is troublesome, but I think I have it figured out now. The problem is that you have to be on guard against warping as the glue dries. It's a pretty big part and distortions can really mess it up.
Despite several test builds of the mag, there are still a few things I'd like to try out, such as making the feed lips a bit more correct. The upper also needs some work, because the bolt carrier doesn't quite fit yet.
As a side note, I've also made a
World War I version of the M1911
. Besides introducing some of the period-specific features, it incorporates the square guiderail slots and is a slight improvement in overall quality and fit. The base color is also 75-75-75, so it's a nice gray that's not too dark or too light.