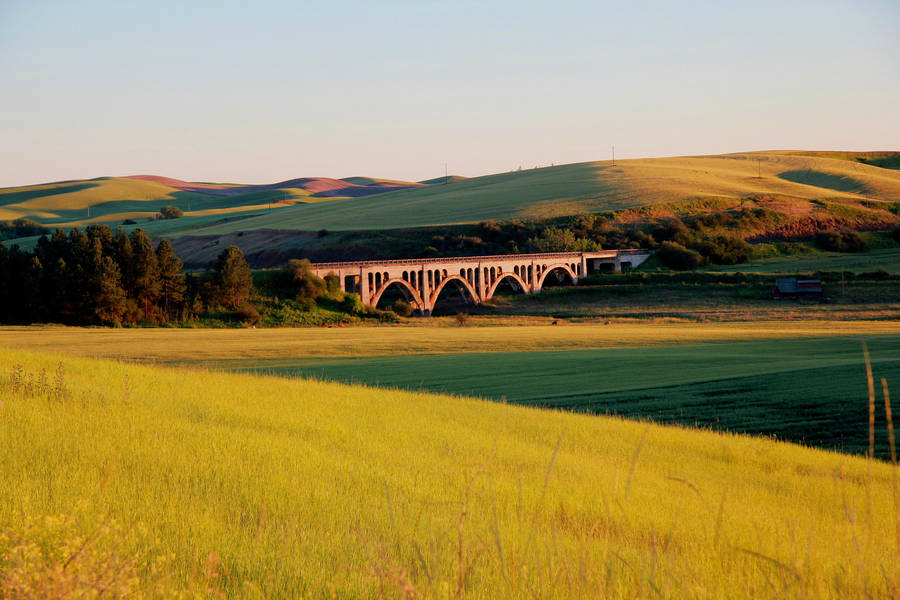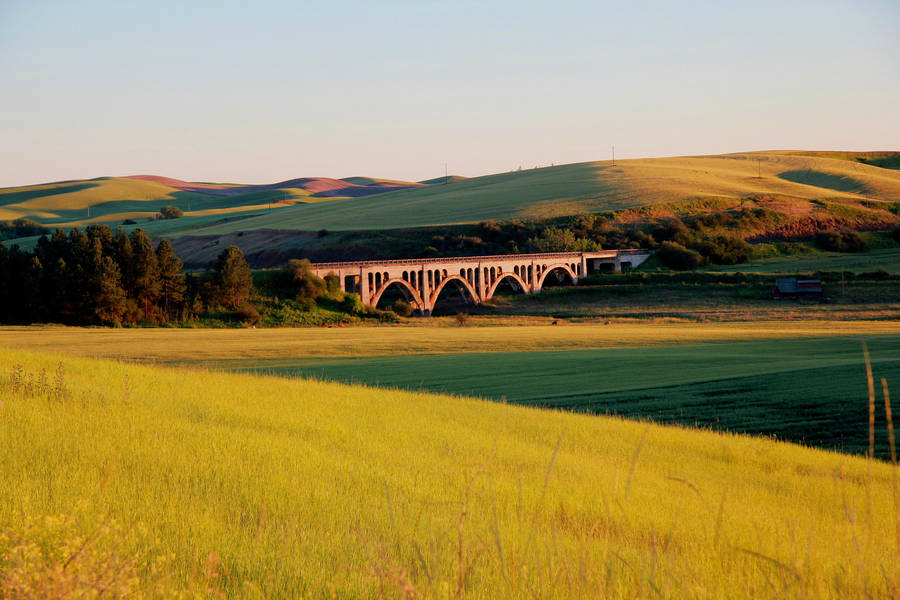 Watch
The Rosalia Railroad Bridge was built by the Chicago, Milwaukee, St. Paul and Pacific Railroad (also known as the Milwaukee Road) in 1915 to replace an earlier timber trestle. The bridge was designed as a concrete arch, unusual for a railroad bridge, because it crosses the Northern Pacific Railroad tracks (a rival railroad), a state highway, and is visible from Steptoe Battlefield State Park. The railroad wanted an impressive-looking bridge. The viaduct consists of two spans, separated by an embankment. East of the 334 foot embankment there is a 114 foot span crossing over the Northern Pacific tracks. To the west is a 502 foot span that crosses Pine Creek, railroad tracks, and the highway.

Arch bridges for railroads are not unusual in the rest of the world.
Reply

I love the time of day. The golden hour can take any location and making 10x as beautiful!

Thats one hell of an impressive bridge. I just wish railroads could build their structures as majestically as they did in the early 20th century.
Reply

Very nice!

I had to check to make sure it was a photograph and not a painting!
Reply

Beautiful colors.

Reply