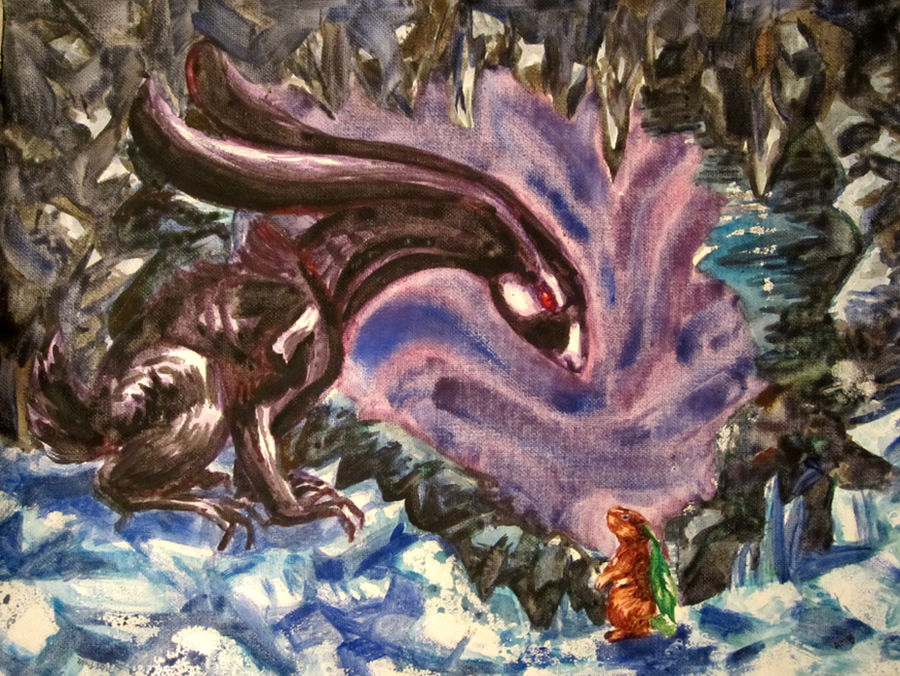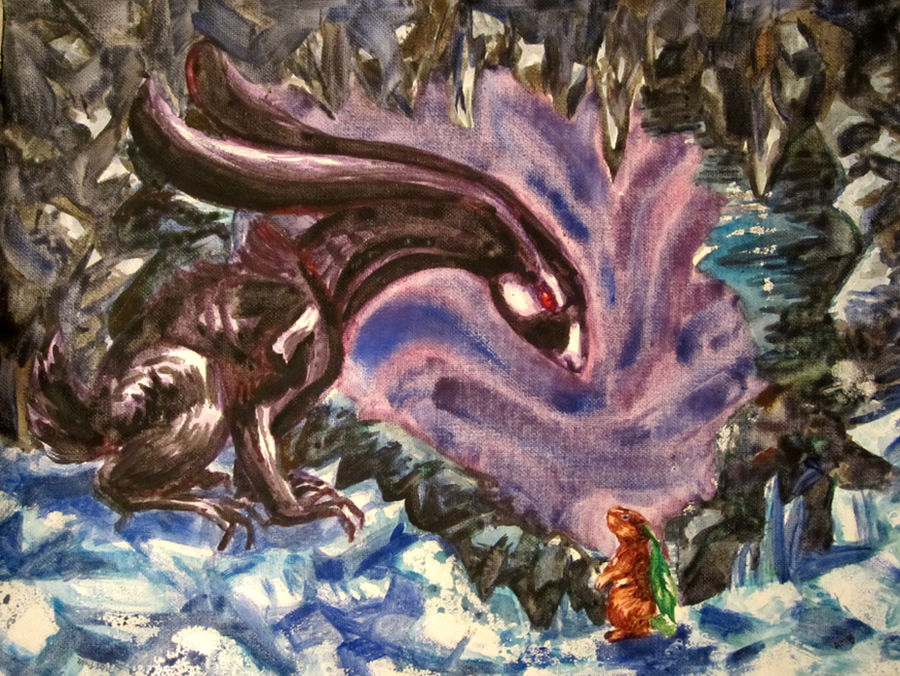 Watch
Read Watership Down, and as soon as I finished I knew I had to draw this scene from "The Black Rabbit of Inlé." Wonderfully sad and creepy mini-tale inside an equally wonderful story.
In the tale, El-ahrairah visits the Black Rabbit (a lapine representation of death) and repeatedly tries to bargain with the Rabbit to preserve his starving people. He loses his tail and ears as payment, and tries to put on a brave front by replacing them with leaves.
This is a tale that has to be read to be understood, really.

characters (c) Richard Adams
Watercolors on (a very oddly textured) canvas