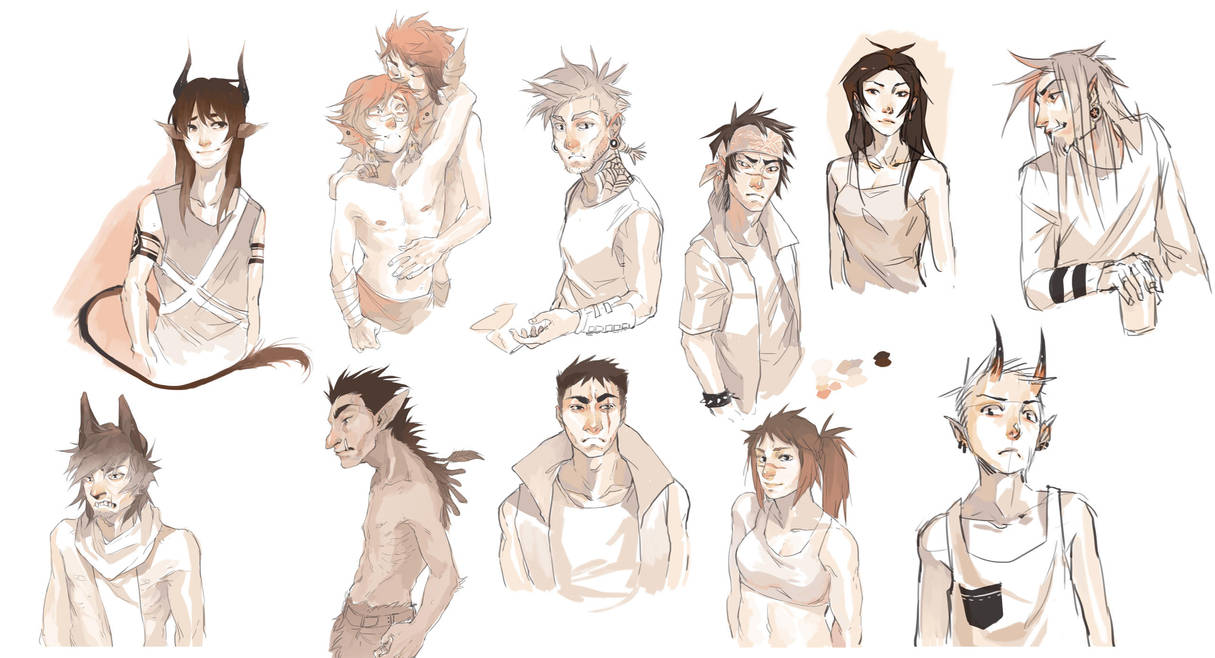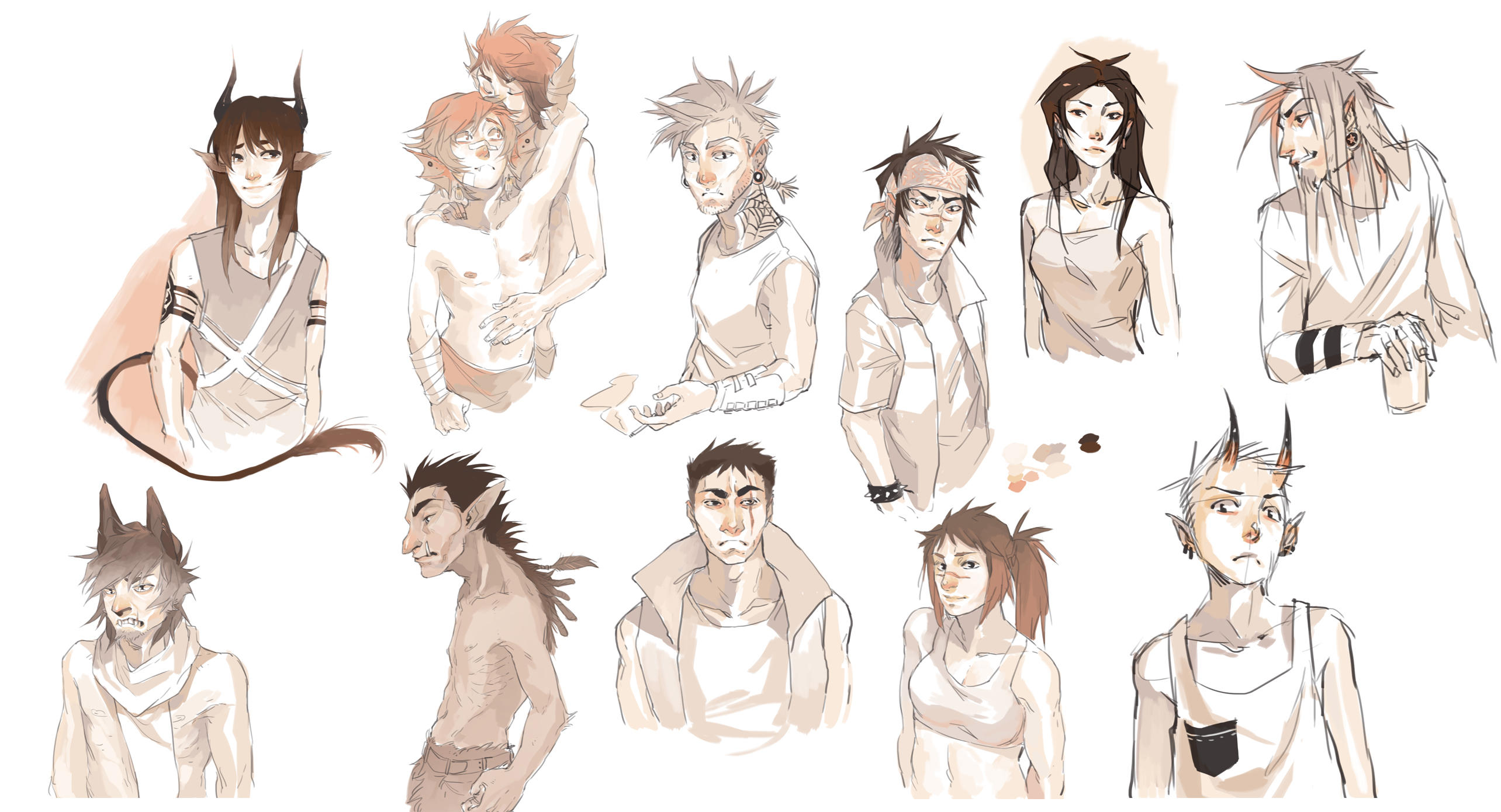 Watch

HAHA I finally found you again!! I had forgotten your username so I had no idea who it was I commissioned. I'm pretty sure i commissioned you from another site BUT SO HAPPY I FOUND YOUUU

(my oc is the first guy)
Im still in love with it years later

Reply

I love their expressions.
Reply

christ on ice your sketches are FABULOUS. Ugh I love the palette you use! Feels all sepia and nice eeee
Reply

Your sketches are always so amazing!
Reply

These look great! : D
I especially like the ehhh.....second one on the bottom.
That guy looks awesome. D :
Reply

Whaaa, these are great D; such a nice style u got!
Reply

I dig those colours . // .
Reply