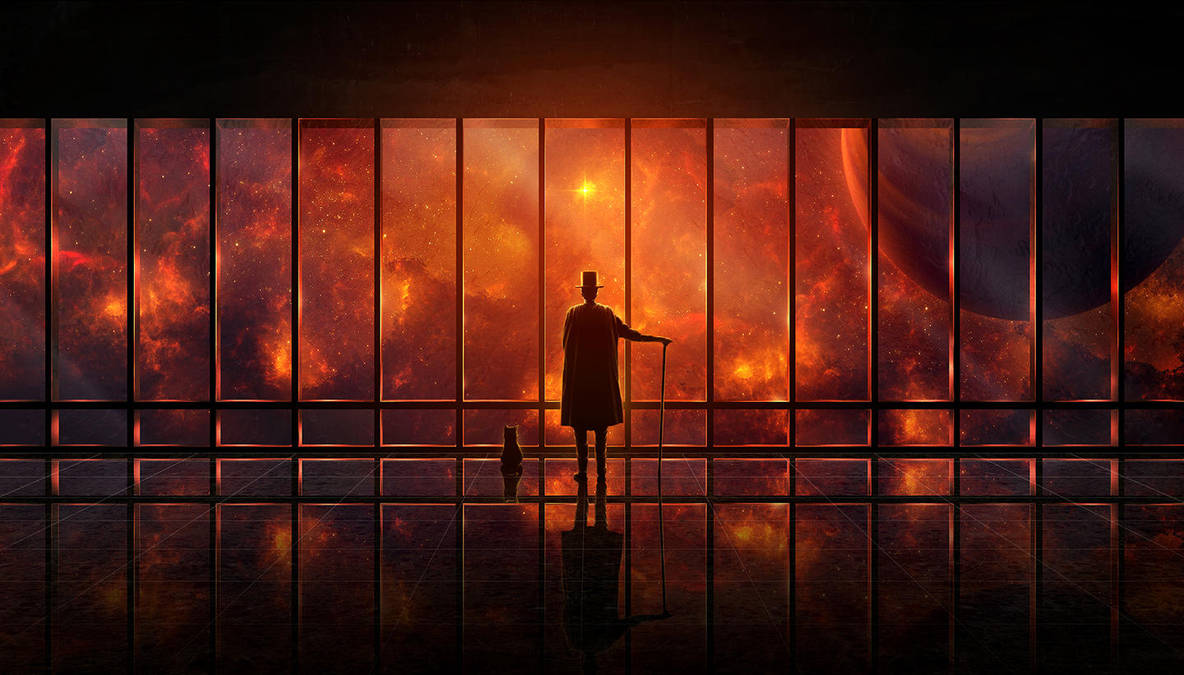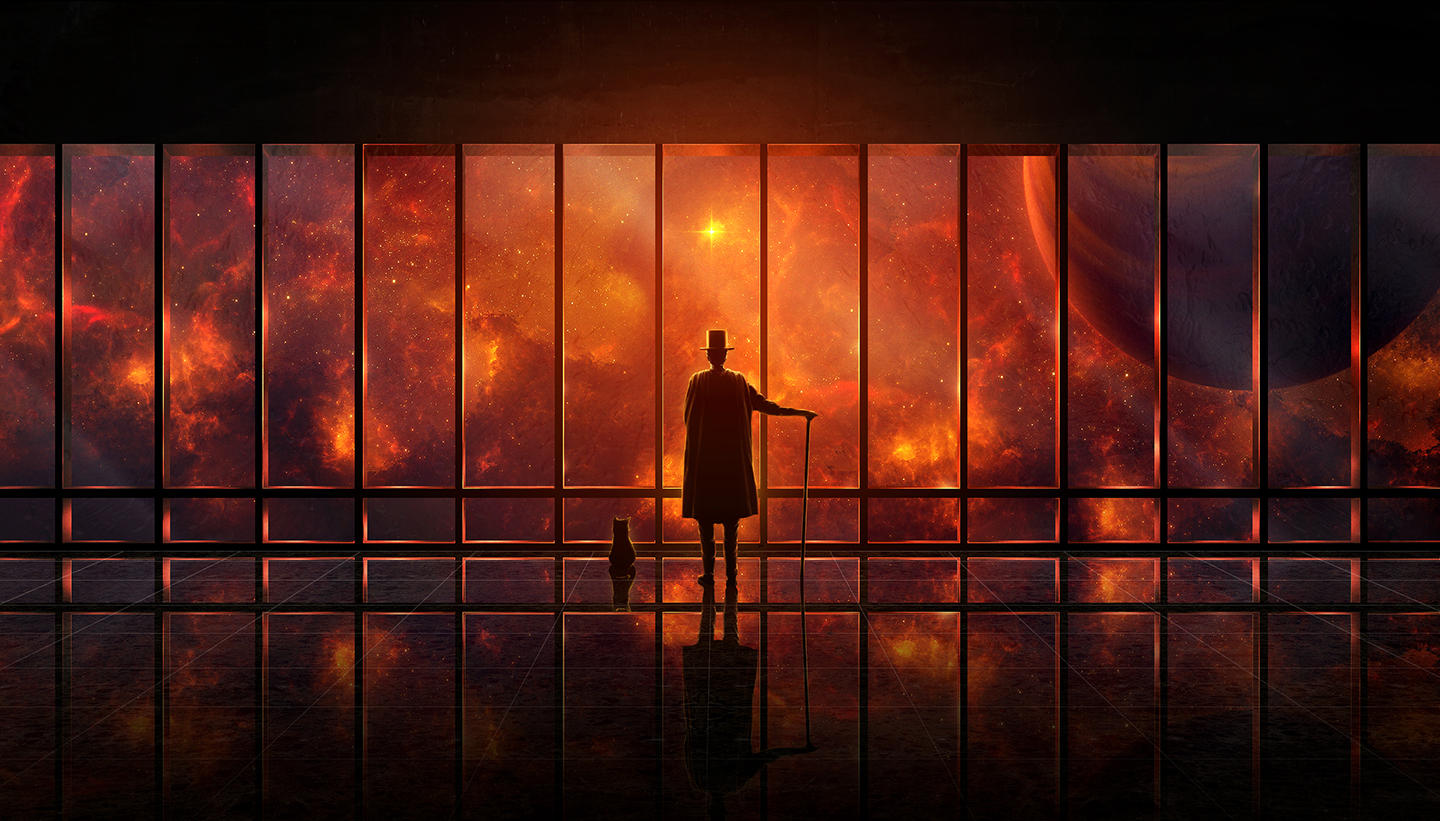 Watch

Instagram
,

Facebook
,

Tumblr
,

Pinterest
,

ArtStation
,
Order prints here
This is the
first
Image in a serie of 3.
Space panorama. The ruler of the universe and his pet. This is a painting collaboration together with talented artist MIO. - Made for the Fathom exhibition "Daydreaming". I was given the honor to be the featured artist of this exhibition that you can visit here:
www.teamfathom.com/exhibitions
Inspired by one of the batman posters. The space background was painted by Mio, while I painted the planet and the rest you can see in the image. Visit Him on Deviantart!!!! :
mio188.deviantart.com/
The different Observatories:
Available as print!

PRINTS! (read me)

Greetings! These are the details and what you can expect when ordering a print from me.


Shipping to all over the world!

I use only the best materials and ink for my prints! Just check out the thumbnails above!


Directly support me so I can do much more art!

Choose the size and paper you want!

Signed on the back of the print!

Delivery within two weeks in a protective paperboard roll! (Faster if you live in Europe)
Order here: http://www.hjalmarwahl
Wow......this is.....mind blowing.This is my first critique so I'm kinda new to this but I'll try my best.
First off,the background is AMAAAAAAAAAAAAAAAAAAAAAAAAAAAAAAAAAAAAAAAAAAAAAAAAAAAAAAAAAA(10 years later)AAAAAAAAAAAAAAAAAZING!

The stars,the planet,the reflection on the floor,just...everything is
beautiful.
The only thing I didn't like is the logo at bottom,I get why it's for but still.....it's kinda distracting.
Well that was my first Critique,I hope I get better at it.
Hope you enjoyed!
(please ignore the text below)
ha ha ha ha ha ha ha ha ha ha ha ha a ah ah aha ah ah aha ha ah ah aha ah aha ha ahah ah aha ha ah a
The Artist thought this was FAIR
117 out of 141 deviants thought this was fair.