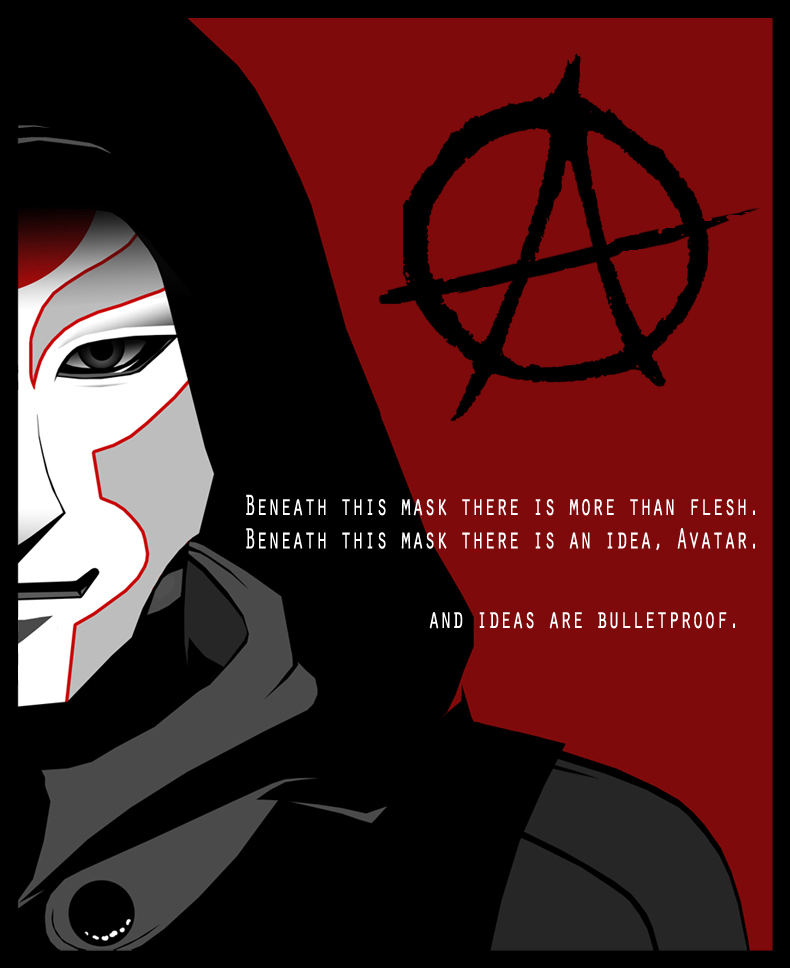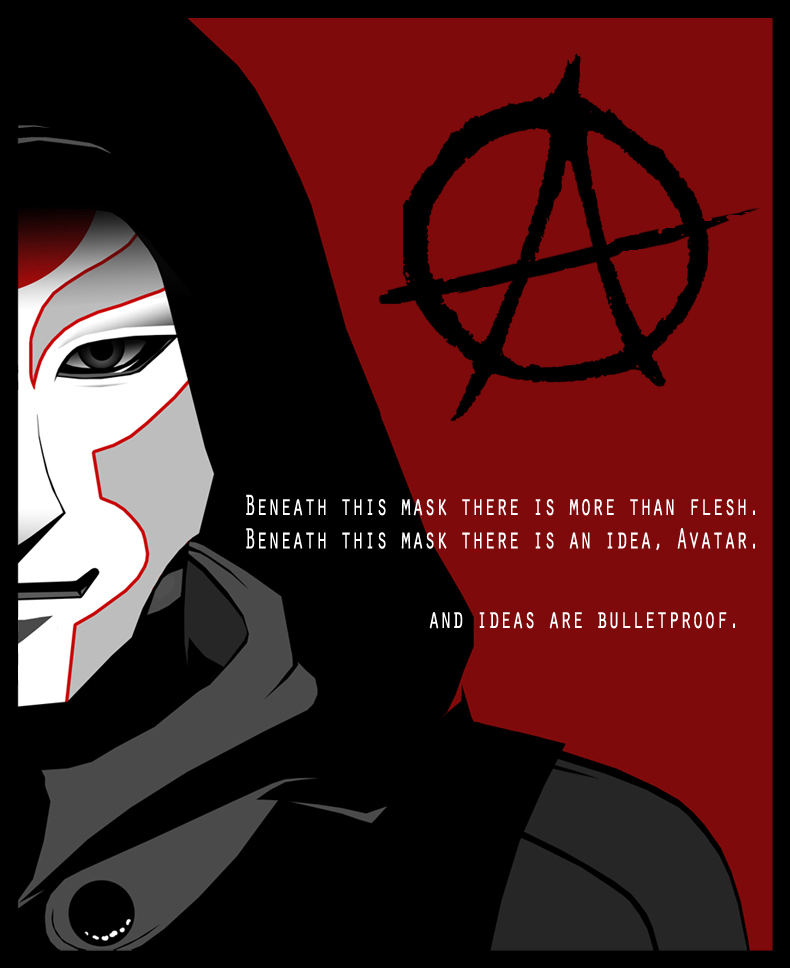 Watch
Amon: V for Vendetta parallel
Attention! In view, an amphitheater adept, cast alternatively as both aim and adversary by the adaptations of Fate. This aspect, no mere appearance of arrogance, is an affirmation of the general accord, now abandoned, absent. However, this audacious advent of a by-gone aggravation, stands awakened and has avowed to annihilate these amoral and adverse afflictions advancing atrocity and awarding the agitating, abhorrent, and avaricious abuse of appraisal.

The only answer is avengement; an altercation, held as an assertion, to an avail, for applaud and actuality of such shall one day absolve the attentive and the attested.

Admittedly, this aggregation of articulation adverts most ample, so let me simply add that itís my very good honor to meet you and you may call me Amon.
--------------
I saw a post before talking about the Amon and V parallel.. and then I spun out of control. Now I have this head-canon where Amon and Asami meet in an alleyway and Amon gives her this speech. Maybe Iíll do a small comic about this. That speech took forever to rewrite with all the letter ďaĒ words and it probably doesnít even make sense. Teeny draws crappy vector art 2012.
Art and speech rewrite by me
Visit us on facebook!
[link]